Despite having to walk a long distance, the elephant still decided to go to his owner's burial place, touch the trunk, and see him off on his final journey, making many people cry.
A man in South India has passed away, and the elephants he cared for traveled more than 24 kilometers to attend his funeral. This touching gesture moved everyone around them.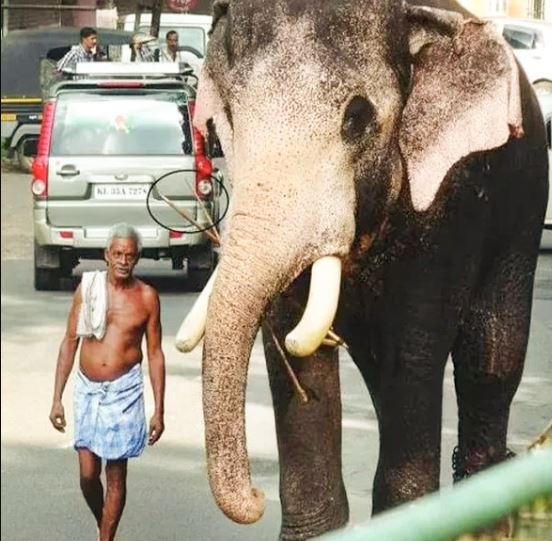 It is understood that Mr. Damodaran, a mahout trainer with 60 years of experience, passed away at the age of 74 due to cancer.
Read more: 71-year-old elephant suffers spinal deformity after 25 years of service to tourists 
The elephant in his care, a male elephant affectionately called Brahmadathan, had been with Mr. Damodaran for 25 years since he purchased it. Brahmadathan was one of the owner's favorite family elephants and is very precious to him.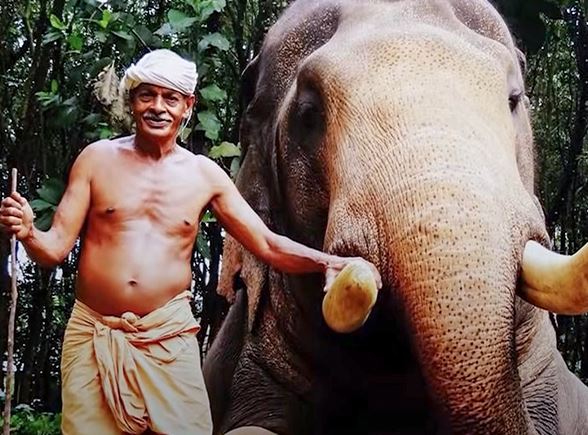 Netizens shared a video on the social media platform Twitter, showing the elephant standing next to mourners along the path leading to the front yard of the deceased owner's house.
The elephant raised its trunk to caress the body of the owner, expressing condolences and bidding farewell. Finally, the elephant took a few steps back and walked out of the funeral, leaving the audience moved to tears.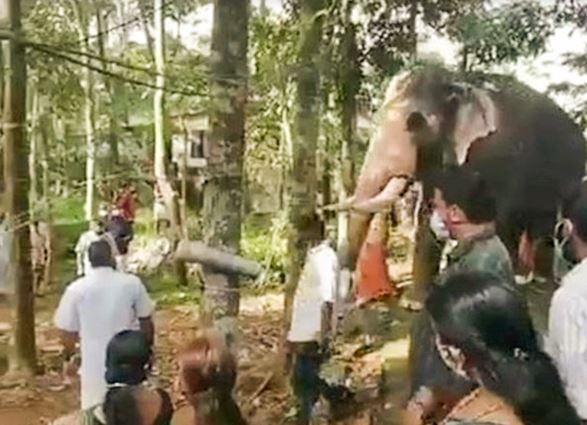 Before his last breath, the owner's last wish was to meet the elephant, but he passed away minutes later without fulfilling that wish. The elephant Brahma Datan, who was deeply loved by his owner, seemed to understand his owner's thoughts.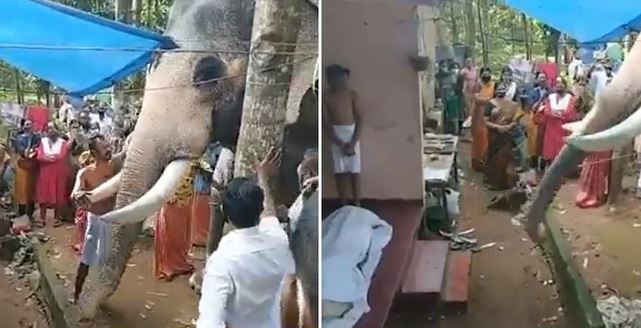 He walked more than 24 kilometers to the cemetery to pay his respects and bid farewell. Many at the funeral were moved to tears by this heartbreaking scene. Perhaps his departure is a great loss for the elephants.
Mr. Damodaran's son said: "My father's last wish was to see Brahma. He went to the funeral, and in the end, I couldn't contain my emotions."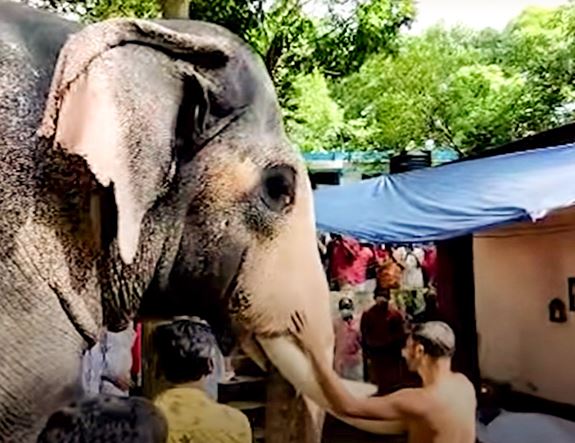 Not only did he lose a beloved master, but also a lifelong friend forever. Brahma the elephant was so loyal to Mr. Damodaran that if he knew the elephant was there to see him off, he would have smiled contentedly.