As shown in a video currently going viral, the mother of a 12-year-old treats her child to a plate of Tex-Mex-style nachos — with nachos, ground meat, a rich cheese sauce, vegetables, and a layer of sour cream.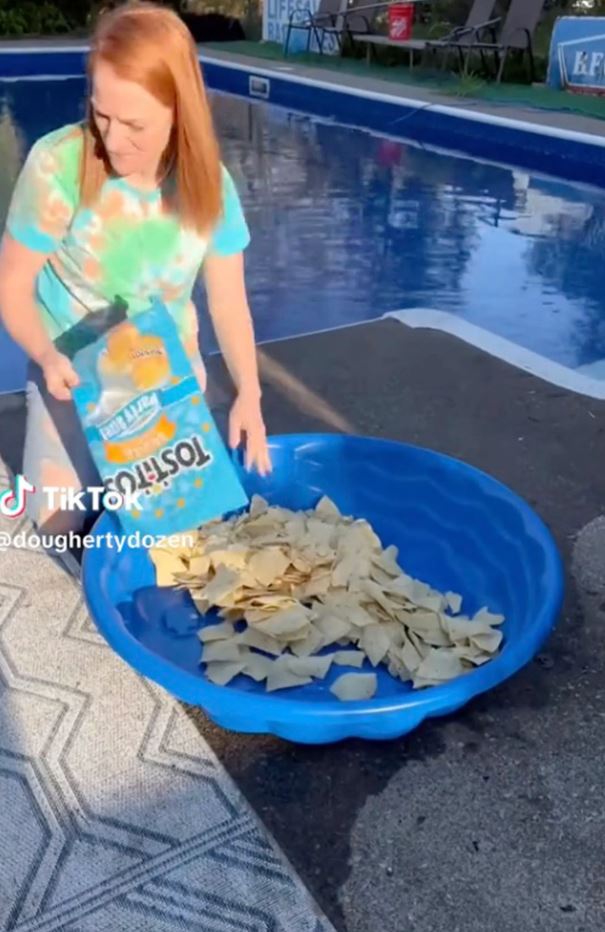 Alicia Dougherty, 42, from New York, shared a trending TikTok confessional about how she upgraded her snack board to a #NachoPool for Cinco de Mayo.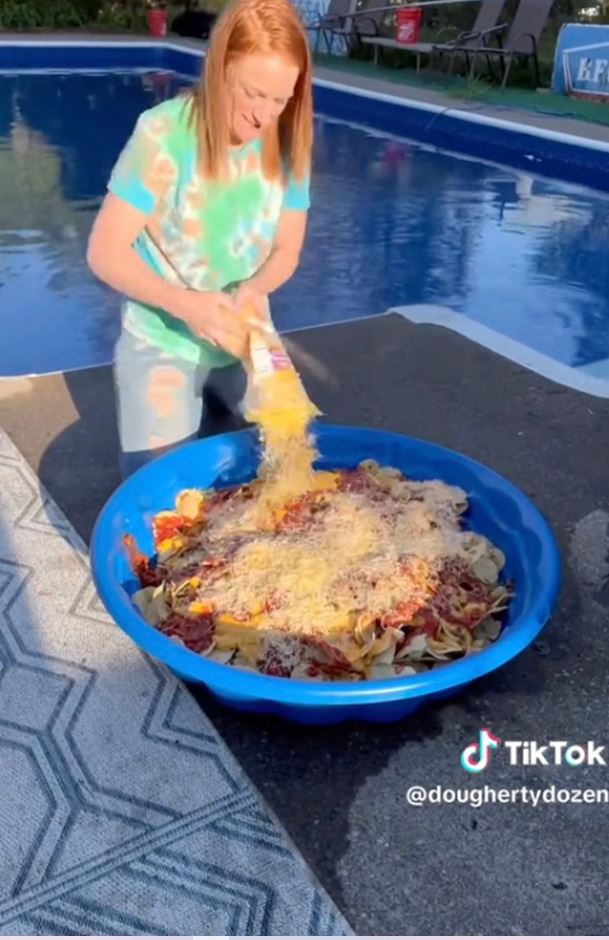 Dougherty, who is raising a blended family of biological and adopted children aged 4 to 17 with her husband Josh, surprised her children with a Tex-Mex-inspired nacho platter. In a viral TikTok video, she can be seen assembling the dish in a small blue paddling pool typically used for cooling off babies.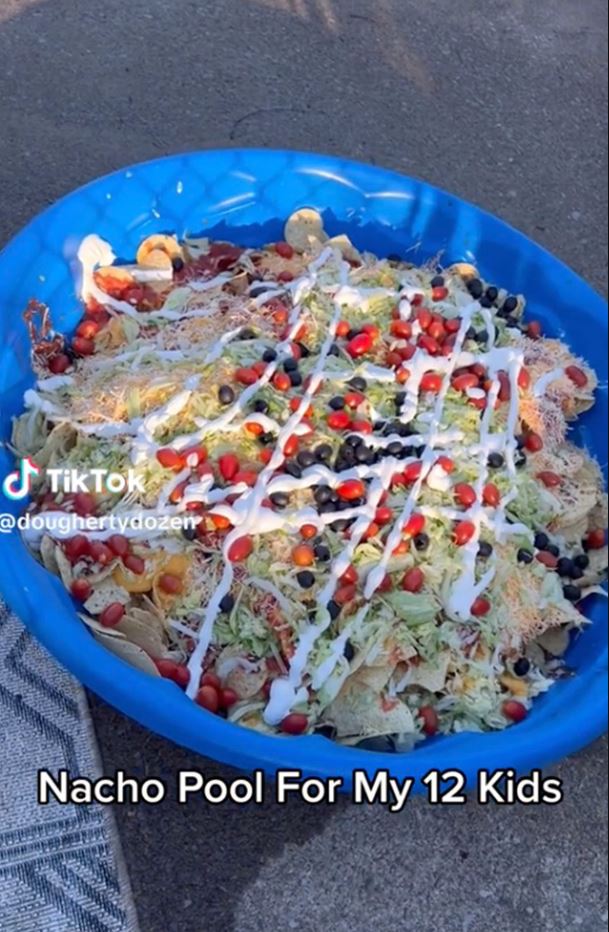 She covered the crispy tortilla chips with a variety of toppings after pouring multiple bags of chips into the basin. 
And while the party isn't fancy, it's undeniably the most convenient way to entertain a crowd at her home.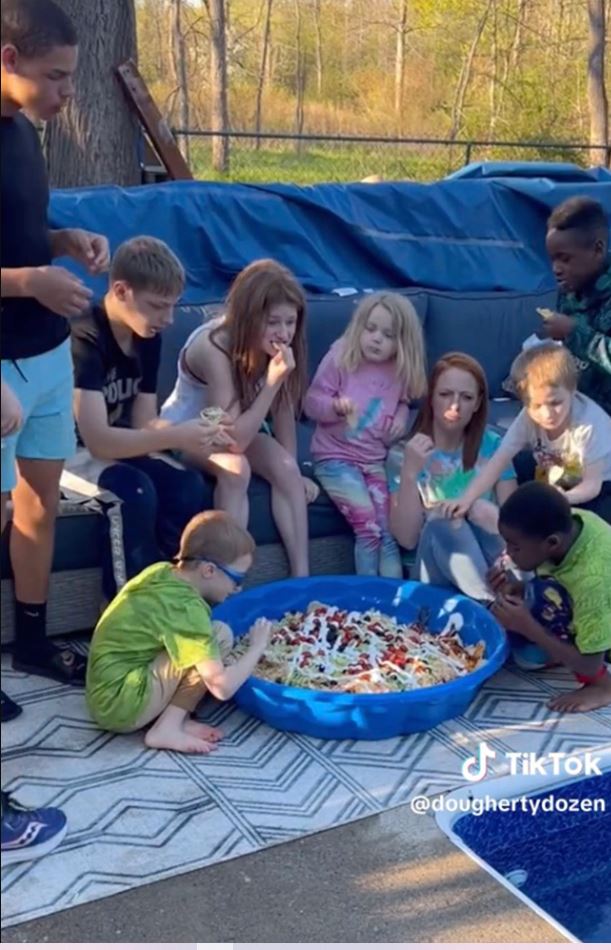 The short clip ends with her 12 children eating delicious food without plates, utensils, or napkins.
Despite critics finding Dougherty's nacho pool party idea appalling, her fans praised her for the creative spread. One viewer joked, "It makes sense to feed twelve children in a trough," while another criticized the idea, stating, "It's sloppy, and my mother wouldn't approve."