Social media users were left stunned by the peculiar transformation of an unidentified creature, described as an 'alien creature.' The footage was recorded 3,700ft underwater by a remotely operated vehicle (ROV).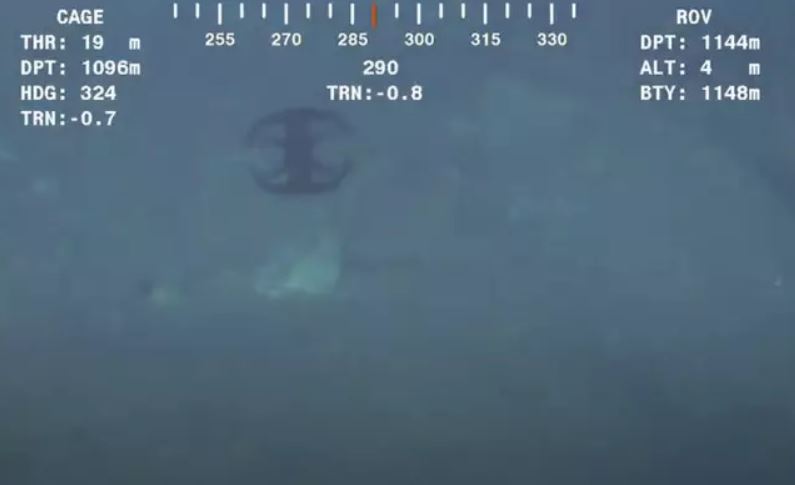 As reported by LADbible, the incident occurred in the Indian Ocean, off the east coast of Africa.
At the 40-second mark in the clip, the creature is seen floating along, minding its own business. However, it suddenly morphs into another shape, believed to be a reaction to the ROV thrusters.
The footage, originally shared by YouTuber CaptainJRD in 2013, has amassed over five million views and has garnered numerous bewildered comments from viewers.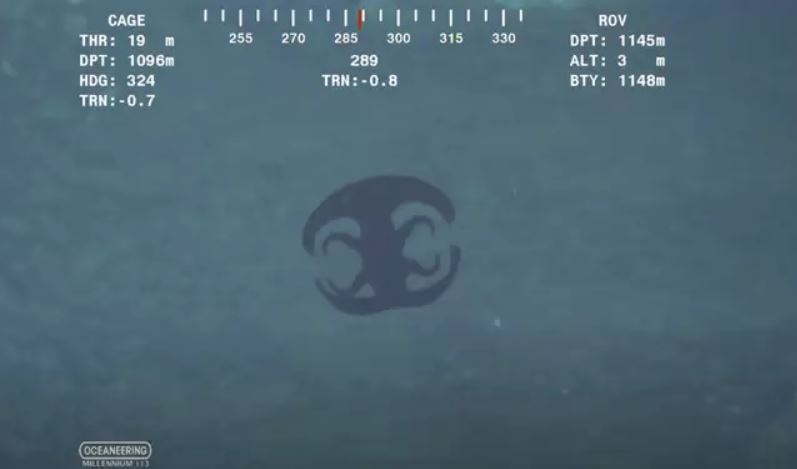 Captain JRD wrote: "This video was taken by an ROV (remotely operated vehicle) at a depth of 3753 ft in the Indian Ocean within proximity to a drill wellhead."
"Near the end of the footage you can see the creature getting caught up in the output from the ROV thrusters."
"The video has not been altered and was taken off the East coast of Africa."
While some viewers speculated that the creature in the video might be a cephalopod releasing ink, others suggested it is more likely to be a comb jelly. They noted that it's a very unique species, being black-pigmented. 
According to Monterey Bay Aquarium, the comb jelly is a captivating creature characterized by its oval shape and the presence of eight rows of small comblike plates. It propels itself through the water by rhythmically beating these plates.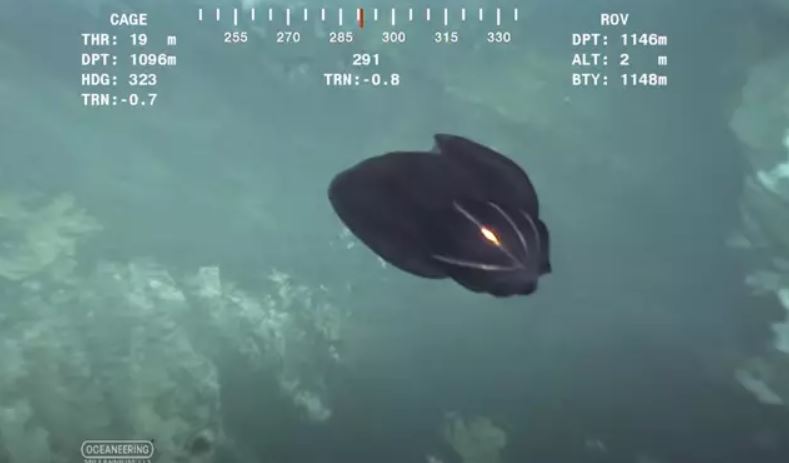 The aquarium's website says, "As it swims, the comb rows break up (diffract) light to produce a shimmering rainbow effect," 
"Voracious predators of other jellies, some comb jellies can expand their stomachs to hold prey nearly half their size."
There is a wide range of comb jelly species, including the spherical sea gooseberry that dangles its tentacles to catch smaller prey like copepods.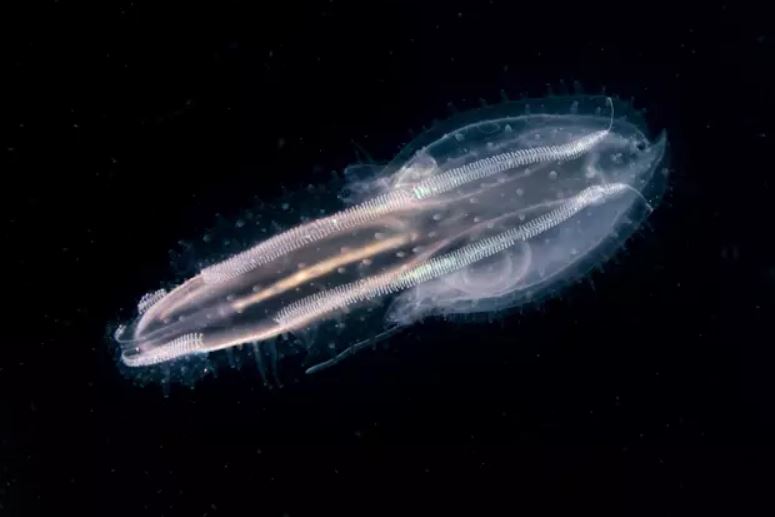 Steve Haddock from the Monterey Bay Aquarium Research Institute mentioned in a 2014 interview with Wired that some comb jellies resemble biplanes called lobes, gliding through the water like crop dusters. 
These particular comb jellies have tentacles positioned along their mouth, allowing them to seize and transport prey into their bodies instead of hanging their tentacles downward to catch them.
The footage left many stunned and give a commenting

One people comment: "Alien jellyfish"Wait, 
Another write, Clearly it was a Pokémon and just evolved into discosquid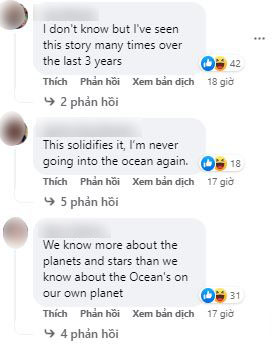 A third viewer adds, There's a type of Jelly fish that can do this. They can be an adult jellyfish almost near death and it can transform itself back into its baby stage or what ever stage in life it wants in a blink of an eye.
Another says, Many creatures on this planet have been here way before humans so I'd say we are the real aliens.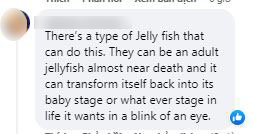 Another write It's an species of octopus that can change shape and color to avoid predators and can perform a light show with its head.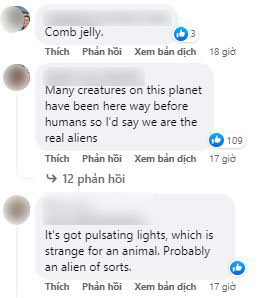 Watching the video below: