Tiffanie Mckenzie, the mother of the 18-month-old boy shared a video of him running around their house in Scone. He made an "oh" and tried to figure out what was going on.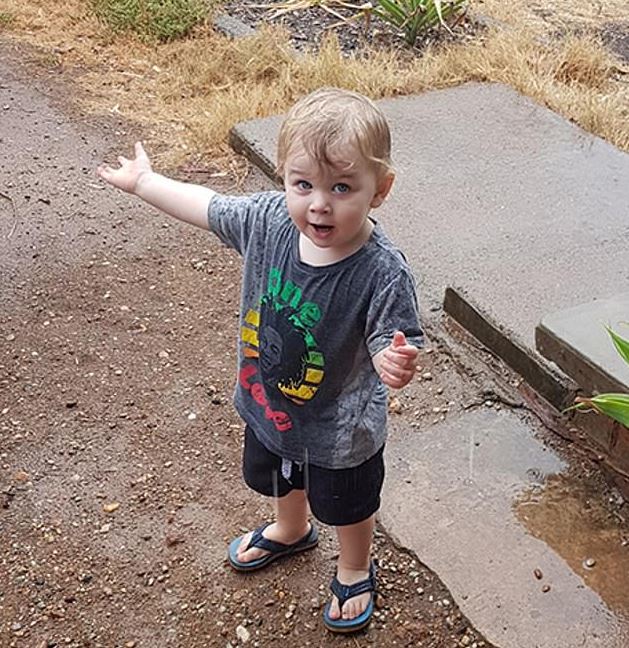 As it turns out, the boy had never seen rain in his life, so he spent the morning dancing in the downpour that fell on the family farm.
The boy can be seen smiling and splashing water in the puddle, getting dirt on his tiny feet for the first time in his life. He ran happily around the garden with his hands raised to the sky.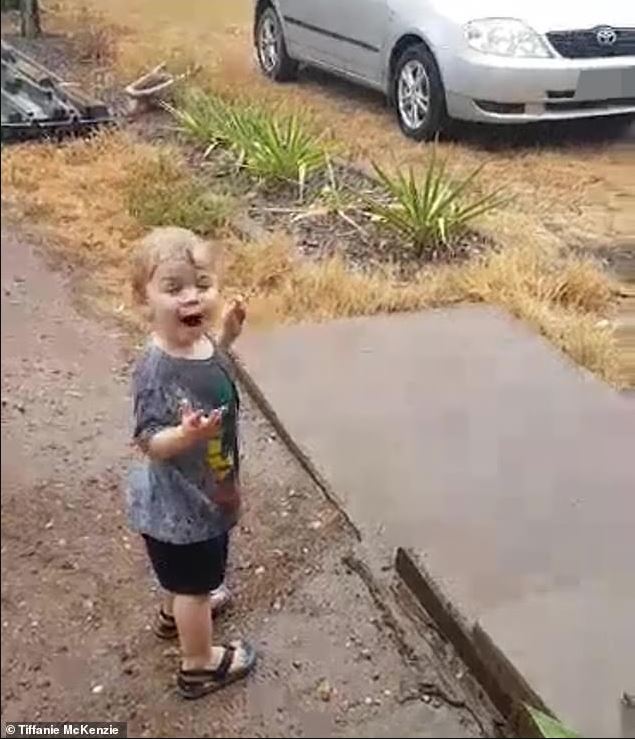 Sunni Oh! And yelling with joy enjoying the first rain in my life You can see how happy the boy is enjoying the rain for the first time in his life.
Emma Sewell also filmed her 14-month-old daughter Lacey playing in a puddle at her home in rural Queensland's Mallawa Station during the storm.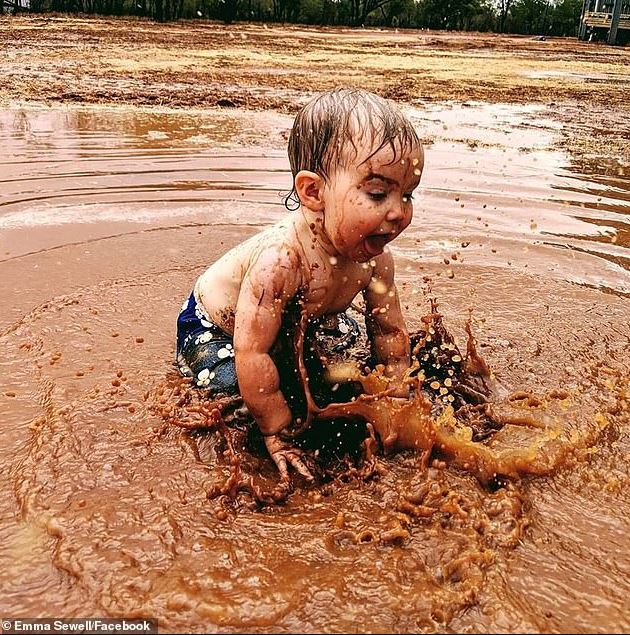 The image of Lacey playing in the water is extremely cute. This is probably the first time she can feel the joy of raindrops falling on her head, and can enjoy playing in puddles and mud.
Steph Stewart reportedly shared a video of water overflowing her farm after a downpour this morning. The entire Green Valley farm in Tinha, NSW, was flooded after heavy rain.
People in the town have been known to be affected by drought and fires across the state. So they are eager to wait for the rain for a long time.