A peculiar video depicting what appears to be an 'alien' riding the New York subway has left people utterly speechless. The footage has swiftly gone viral and gained considerable traction online. However, there is a rational explanation behind this phenomenon.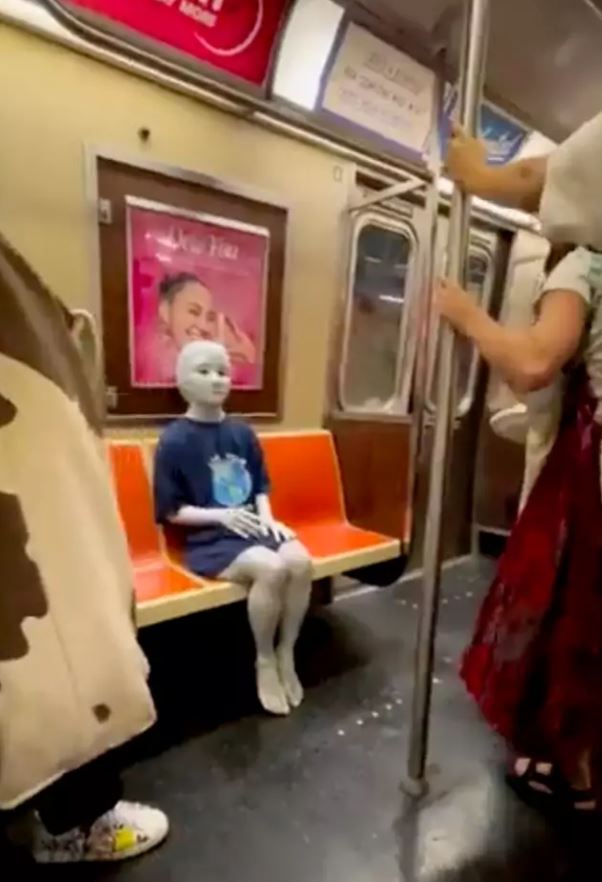 In recent years, the existence of aliens has sparked debates. Just last month, footage emerged of what seemed to be an 'alien' on NYC's subway, leaving numerous people utterly shocked.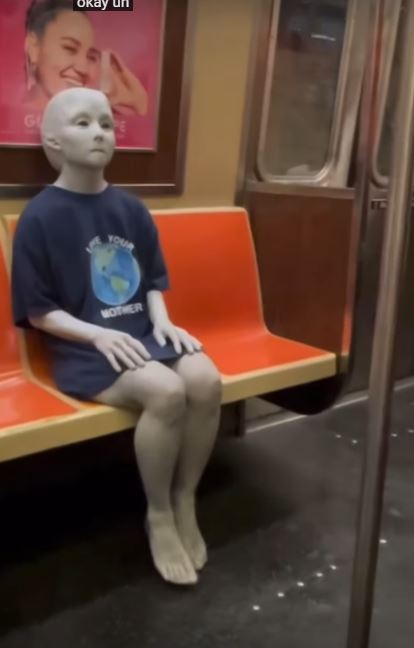 The "alien" observed riding the New York subway had distinct features, including a blue-green hue, a prominent hairless head, oddly shaped ears, and dark eyes—resembling the stereotypical depiction of extraterrestrial beings.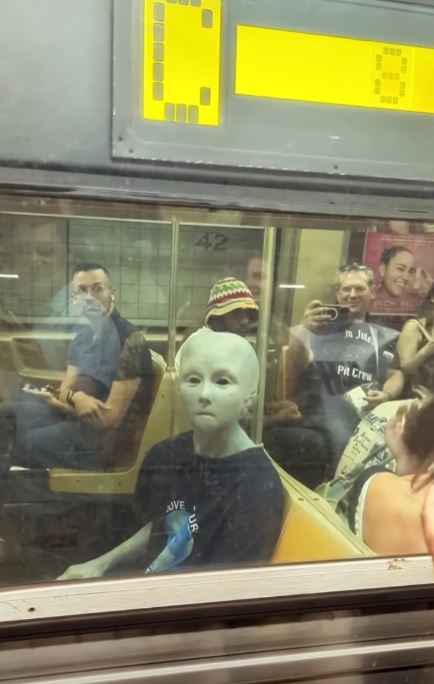 This "alien" was seen wearing a loose-fitting t-shirt adorned with an image of planet Earth, accompanied by the phrase, "Love your mother."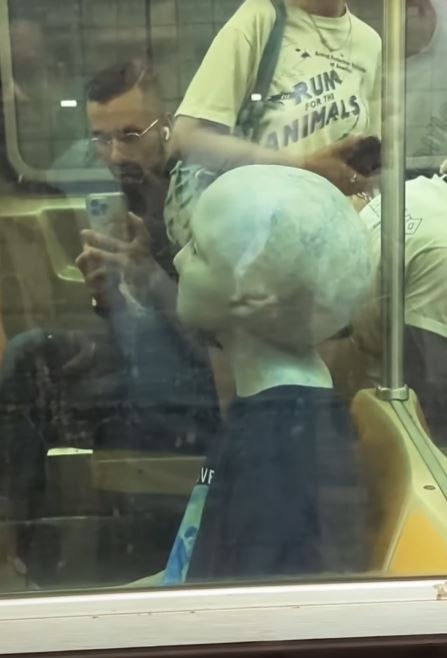 Following the emergence of this peculiar sighting, comical theories swiftly circulated, speculating that the presence of the alien was deliberate, and intended to mentally prepare society for what is to come.
However, it is widely believed that the "alien" was merely a part of an innovative guerrilla marketing strategy deployed to generate attention and promote the new film, Jules.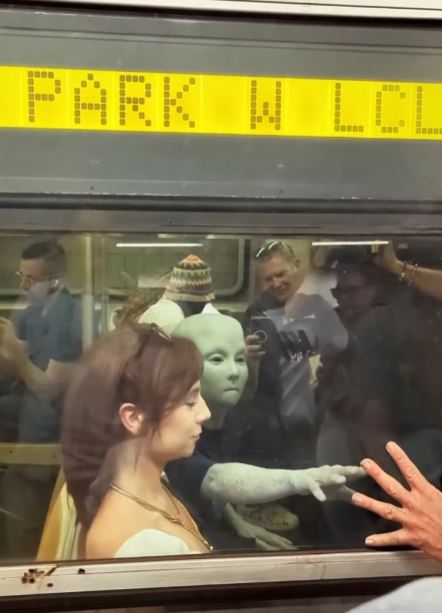 One person said: Too close to human. An alien most likely wouldn't evolve that close to us 
A second wrote: It's not even the weirdest thing I've seen tonight and I've not left my own house....  
A third said: This is a publicity stunt for an upcoming movie JULES  
Another joked: Probably just someone coming home from the night shift. Lack of vitamin D is not good for the skin 
That is the little alien from the movie Jules. I'm sure it's a promo for that. Another said. 
Someone else said: I think it's more bizarre that said alien chose to wear a shirt but not pants or shoes.   
If you are still interested in witnessing further adventures of the extraterrestrial visitor, Jules, a comedy film about aliens arriving in a rural area of Pennsylvania, was released in the earlier part of this month.
The storyline revolves around Milton Robinson, a homeowner who becomes astounded when a UFO unexpectedly crashes on his property.
While the production team has not officially acknowledged that the viral alien sighting was part of their promotional campaign for the movie, the resemblance between the observed alien and the character portrayed on-screen is remarkably striking.
Watching the video below: