A porch pirate employed a cunning strategy by exploiting her role as a food delivery driver to steal packages from suburban houses in broad daylight.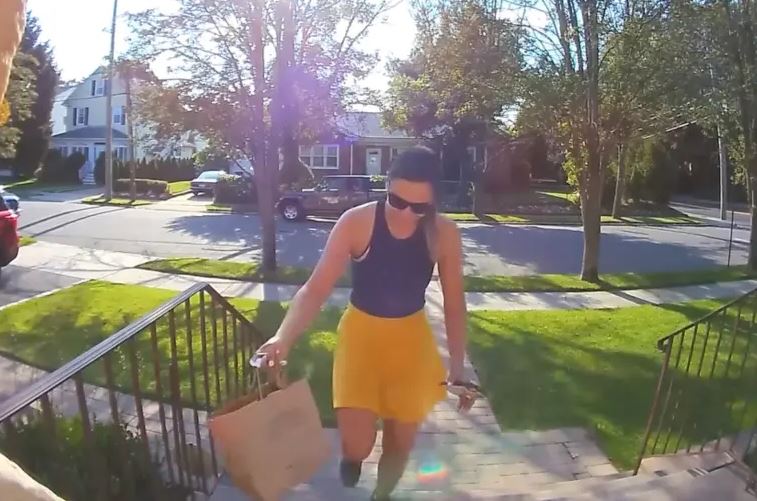 Juliana Saggaram, a 33-year-old from East Elmhurst in Queens, was captured on doorbell security footage pretending to drop off a DoorDash order, only to scurry away with a stolen package left outside the targeted home.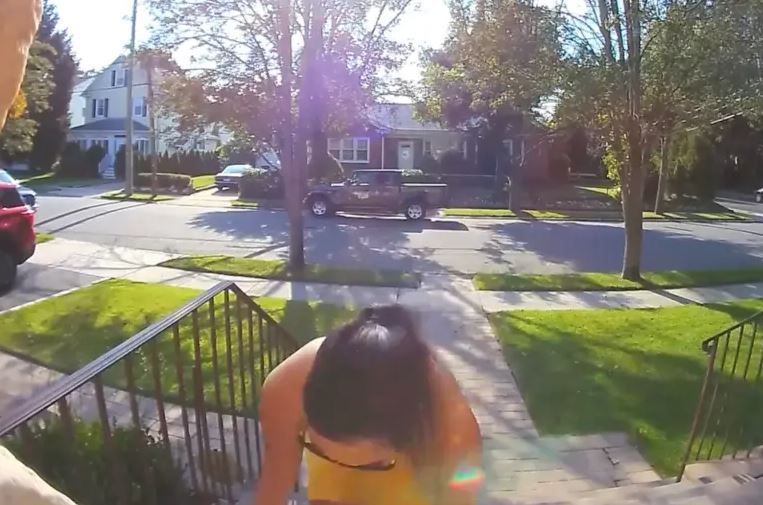 The thief repeated her bold plan twice in 48 hours after  Saggaram was apprehended by her third victim. This is a 54-year-old individual who exposed her ploy when he reported his stolen package on Wednesday in Manhasset, New York.
The alleged thief leveraged her position as a DoorDash delivery person to camouflage her illicit activities.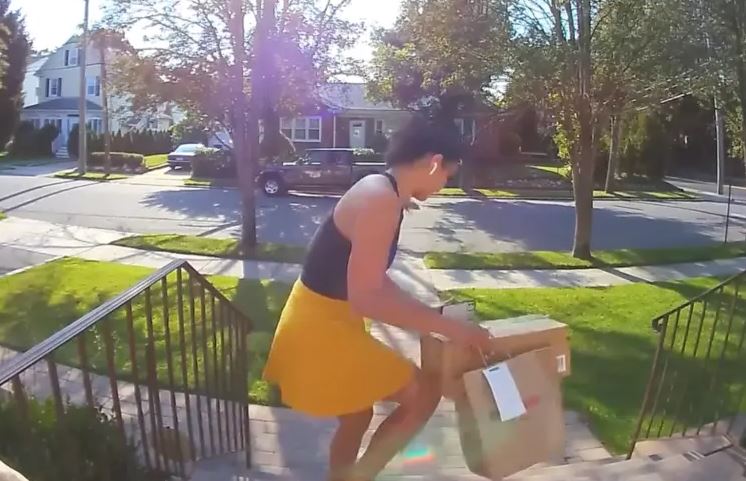 According to a report by the Daily Mail, Saggaram even stopped at a Chipotle restaurant to procure a Mexican fast food order, intending to use it as a prop in her plan.
In the security footage, Saggaram, who was spotted wearing a black tank top, a yellow skirt, sunglasses, and AirPods, can be seen casually turning away from the doorstep before quickly accelerating her pace and returning swiftly to her gray SUV.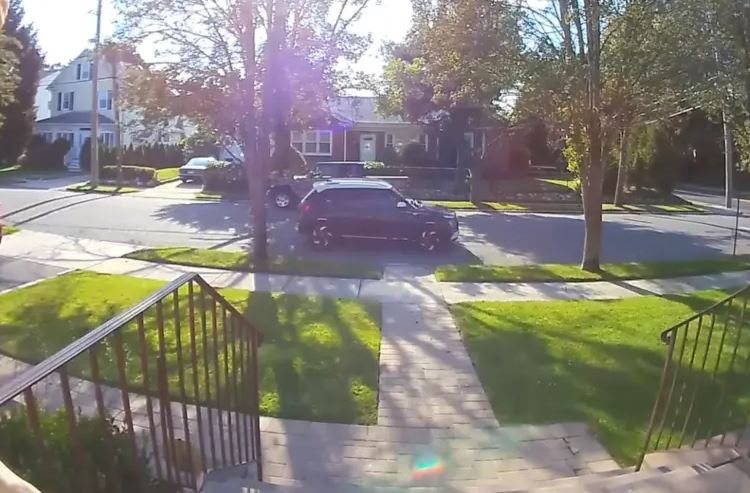 The footage captured her swift grab of the package, her quick rise, and her hasty departure from the premises as she made her way onto the street.
According to the New York Post, she is facing two counts of Petit Larceny and has been issued an appearance ticket. She is scheduled to appear in Nassau County First District Court on October 20th.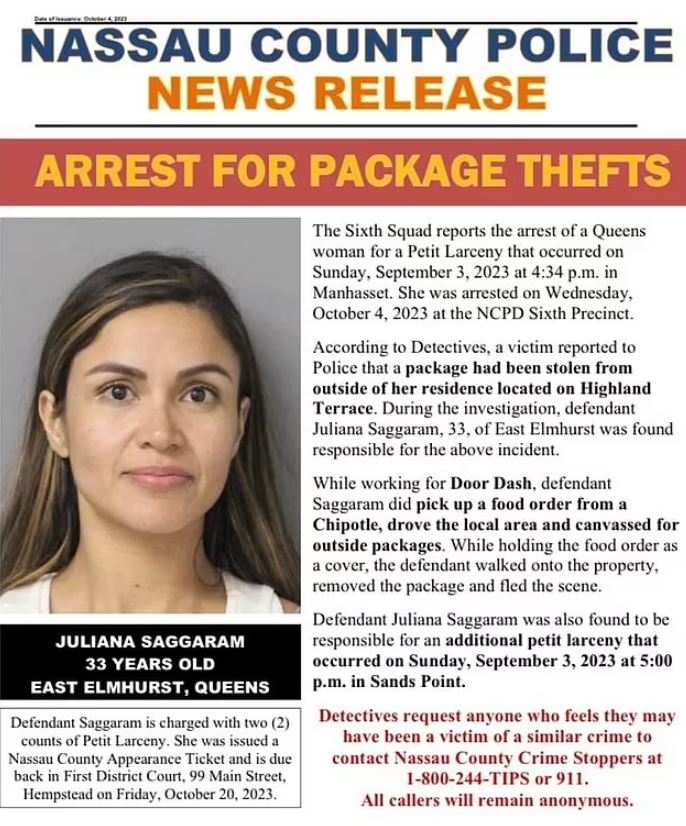 According to information gleaned from her LinkedIn profile, Saggaram holds a position as a promoter at Hart Agency, a modeling agency located in New York City.
Watching the video below: