This incident unfolded when a man was observed aggressively banging on the windscreen of a female driver's vehicle while verbally abusing her in what is being described as a 'road rage' episode outside of a petrol station.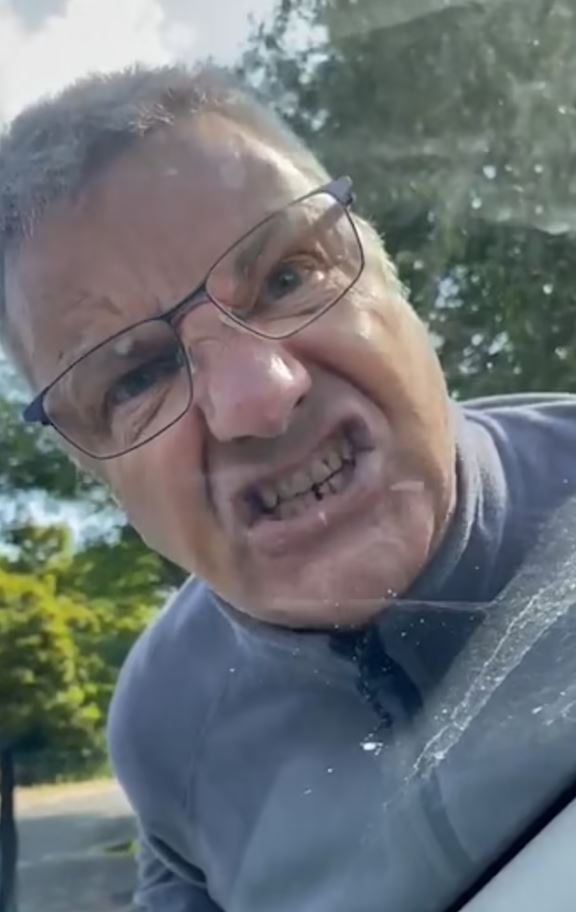 This incident, reportedly occurring on August 25, caught the attention of another motorist who was stuck in traffic and attempted to intervene.
The video footage captures an enraged motorist yelling at a woman inside her car,  branding her a 'f***ing s**g' and a 'f***ing bloody annoying woman'.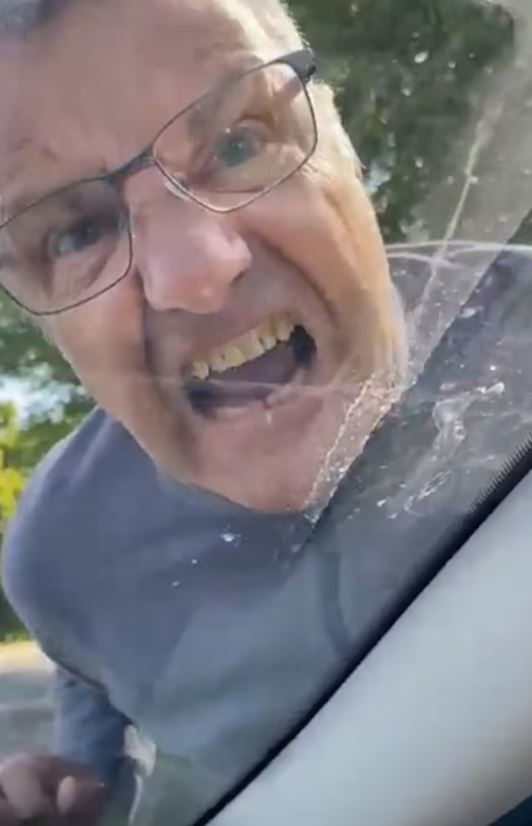 Sharing the video on Facebook, Becky Ryan sought assistance in identifying the man who was seen berating the woman, whom she identifies as her mother.
Her post read, 'Anyone know this vile, disgusting, pathetic excuse of a human who decided to verbally abuse my Mum at Tesco Bournemouth Castle Lane Petrol Station last Friday?'.
The video begins with the driver shouting profanities, saying, 'F***ing s**g'  at the woman in her car. Then, he turns to address another man off-camera, stating, 'Yeah, alright, I just wanted to make a point.
While the response from the other man is indistinct in the video, he can be heard saying, 'Well, move then,' before the aggressive motorist walks away, uttering offensive remarks.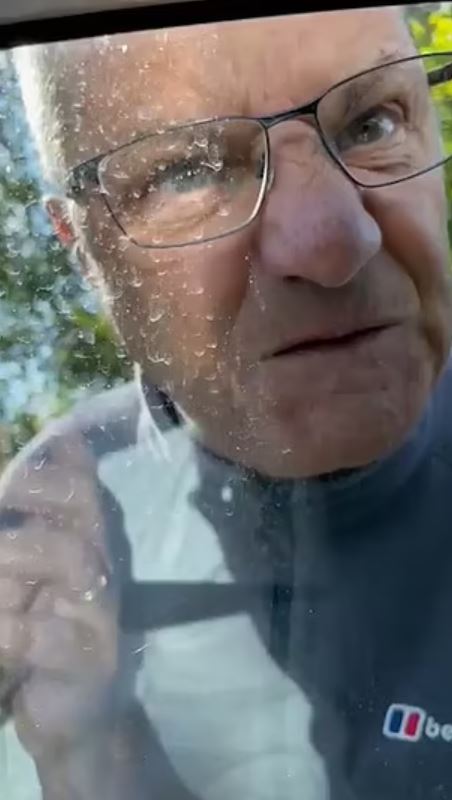 Upon turning back, he confronts the woman in the car once more, pounding his fists on her windscreen and shouting,'You f***ing see me you f***ing tart,' he shouts.
The other man tells him to 'get in your car and drive' to which the motorist responds: 'Yeah well I don't like people f***ing filming do I?' 
'What is wrong with you?' the other man asks. 'She's a woman on her own.' 
The angry driver replies: 'She's a f***ing bloody annoying woman. F***ing woman.'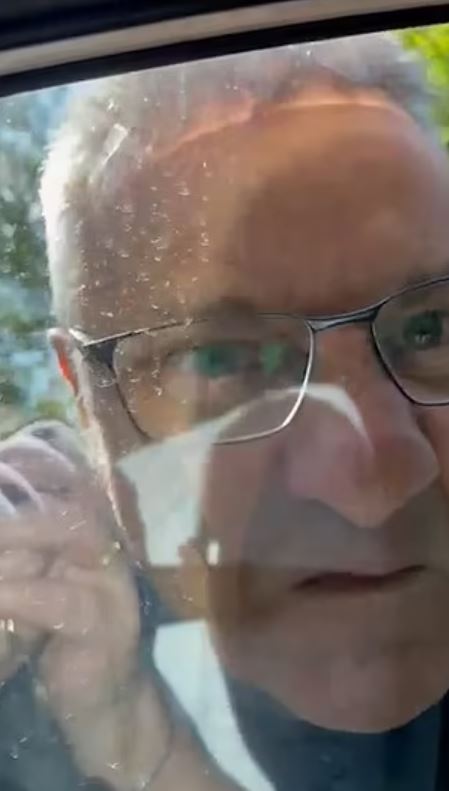 Again storming back in the direction of his car, the driver spits: 'I will pick on anyone I f***ing well please.' 
The context leading up to or following the recording of this video remains unknown.
In her Facebook post, Ms. Ryan asserts that the man left 'a grown woman terrified.' She expresses gratitude to 'the gentlemen' who helped her mother escape from the situation, expressing her desire to locate them to extend her thanks.
Ms. Ryan alleges that she submitted incident reports on both August 25 and August 31 after her mother was verbally assaulted. However, she claims to have received only an email in response, and when she attempted to reply to the email, it 'bounced back,' leaving her to speculate about further actions."