Brian Summerlin, a 38-year-old fisherman, was casting his line in Tangier Sound, off the coast of Maryland when he suddenly felt a powerful tug on his line. The catch turned out to be a sheepshead, a fish known for its unsettlingly human-like dental features, as well as its reputation for stealing bait and proving difficult to capture.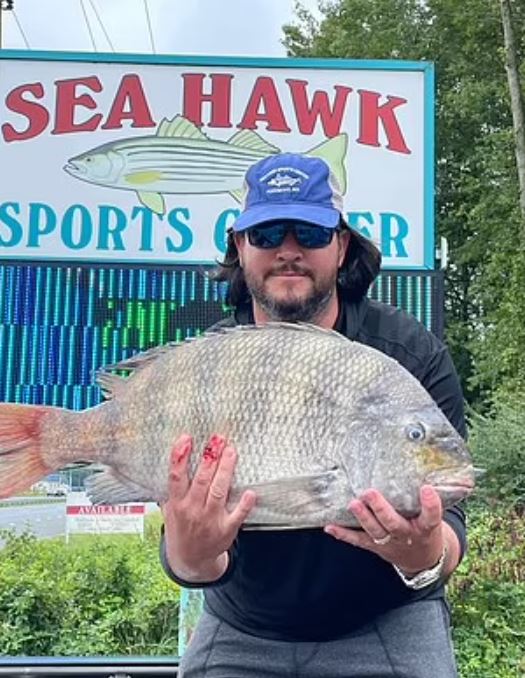 Brian explained: They're amazing fish that have adapted to the food they eat. They have front teeth that can bite off barnacles from any underwater structure. They also have molar-like teeth on the top and bottom of their mouths to crush crustaceans.
'My daughter wants to keep the teeth to put under her pillow for the tooth fairy because they look just like human teeth.'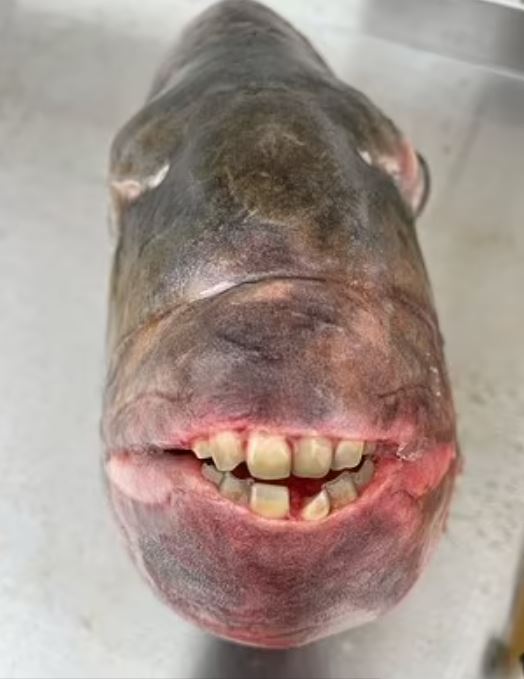 After seeing it, Brian knew he had a potential record-breaker on his hands. Weighing an astonishing 16.6 pounds, it shattered the previous Maryland record of 14.1 pounds set in August 2020, far surpassing the typical sheepshead weight range of 3 to 4 pounds.
In a twist of fate, the fish already had a hook in its mouth that Brian recognized as his own, having lost it when a fish snapped his line just an hour earlier. The fish's weight was officially measured using certified scales at Kool Ice and Seafood Company in Cambridge, Maryland.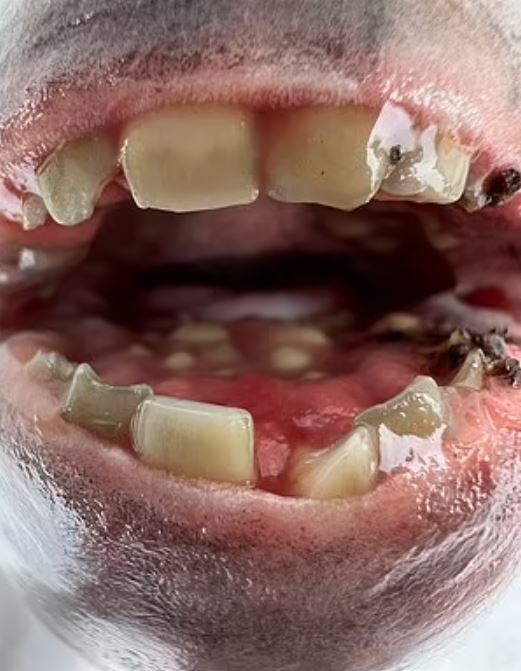 The record has now been officially recognized by the state's Department of Natural Resources, securing its place in the Chesapeake Bay Division.
Brian, who hails from Princess Anne, Maryland, expressed his excitement, saying, 'I'm pretty excited about it,' said Brian, from Princess Anne, Maryland.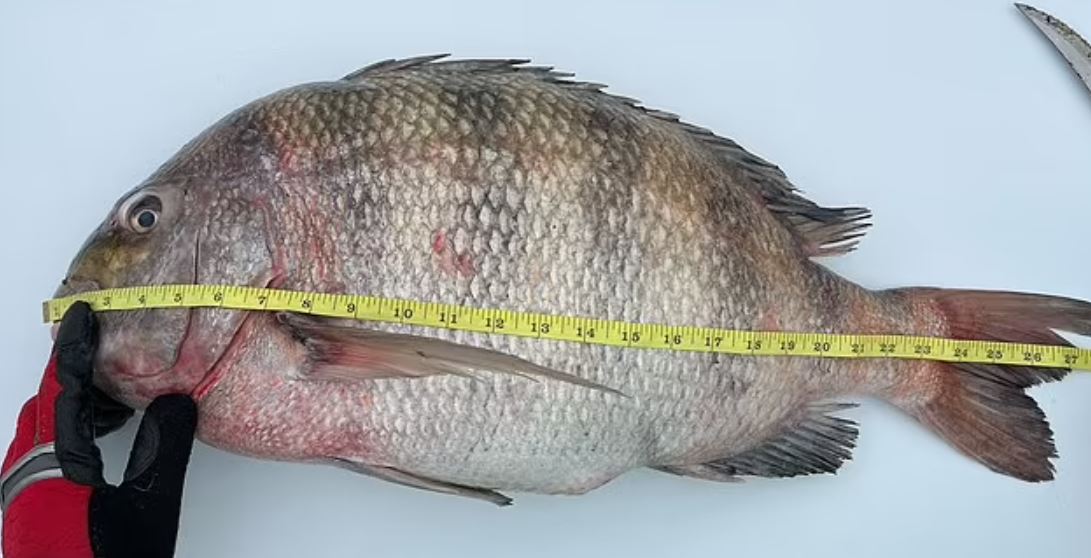 'I always knew there was a possibility to break the record.
'My family also enjoyed eating the fish. Sheepshead is one of my family's favorite fish to eat.'
This achievement follows another noteworthy sheepshead catch in Chesapeake Bay, where fisherman Todd Elder set a world record with a 17.4-pound sheepshead in May. This achievement was acknowledged by the International Underwater Spearfishing Association as a spearfishing record.