During a recent incident, a pizza deliveryman in Texas became enraged and cursed a woman who had given him a $5 tip for a $20 order. The woman captured it on video and shared it online.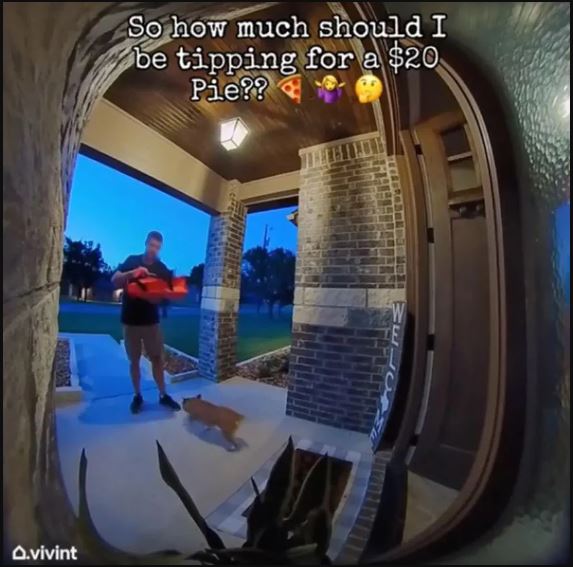 Lacey Purcival took to TikTok to share a video capture a DoorDash driver named Corey delivering her dinner. In the footage, Corey can be seen ringing the doorbell, and Purcival opens the door to greet him. 
As Corey retrieves the pizza from its sleeve, he almost drops it but manages to hand it over to Purcival, as she thanked him enthusiastically.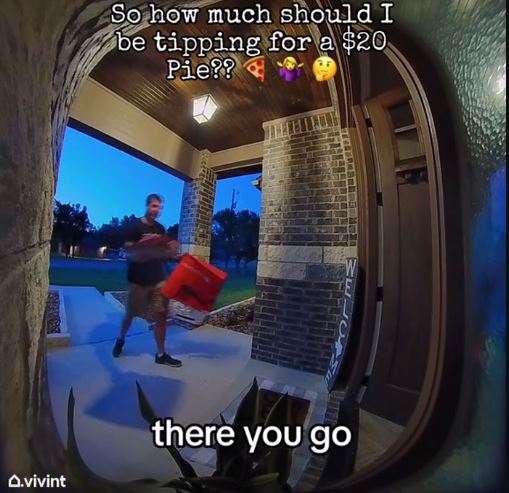 Just as Corey was about to return to his car, he suddenly paused and said, 'I just want to say, it's a nice house for a $5 tip.
"F–k you,", Following that, the driver, as he exited the frame.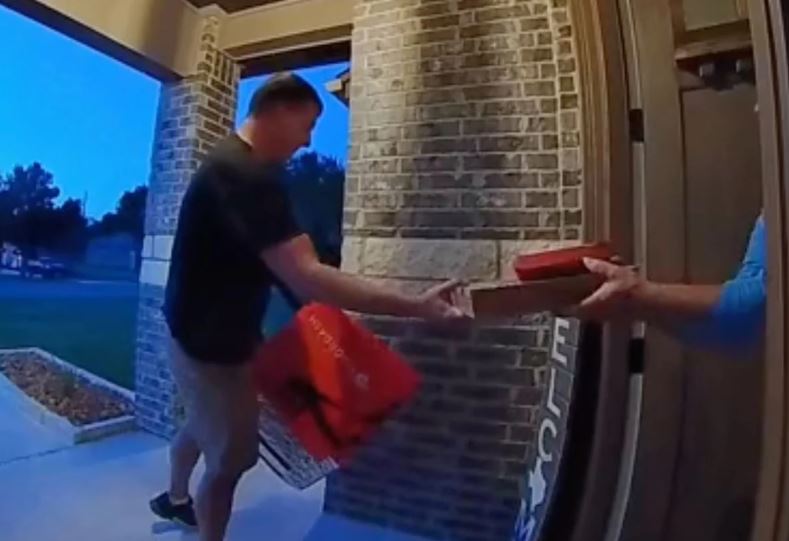 Purcival is taken aback and captions the TikTok video. "So how much should I be tipping for a $20 pie??"
Several viewers suggested that Purcival should report the incident to DoorDash and retract the $5 tip she had already provided.
However, She explained that she'd tried to but the app prevented her from reporting the incident.
"I tried but the App wouldn't let me delete it. He needed it anyhow, hope he uses it wisely," Purcival said.
The entire incident sparked a renewed discussion surrounding tipping customs in the United States
One person supposed: Please tell me you contacted Doordash. You can literally decline orders to idk why he even choose to take it.
another wrote: "Tipping is out of control. 5 on 20 is more than enough."
"I used to deliver pizza and when I'd get tipped $5, I'd treat you like royalty lol very generous tip imo." Another comment 
I don't under what the look of a house has to do with a tip. Does he expect you to tip 100$ every time you order something?. said a third.
I door dash and most (not all) pizza delivery orders don't tip. That was a Rockstar tip. 
As a driver for a pizza chain, I can say that a $5 tp often appreciate and welcome regardless of the house,  the order, or the location. 
Not to mention, you could of been guest there. I uber eats/favor/dash orders all the time to places I'm a guest at. What is entitled pos.