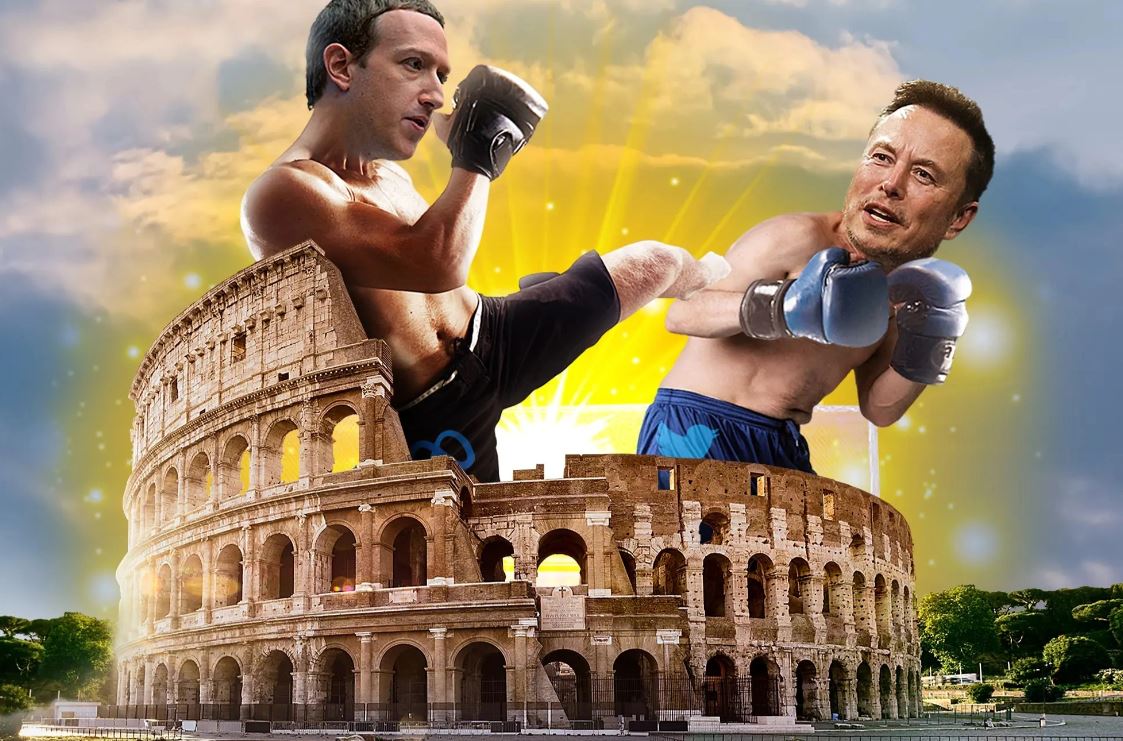 According to the source, An Italian government official offered the idea of organizing a fight between Elon Musk and Mark Zuckerberg at Rome's Colosseum. According to TMZ Sport, Italy's Minister of Culture contacted Zuckerberg to discuss the possibility of hosting the cage fight at the 2,000-year-old venue.
Read more: Elon Musk 'impromptu' practice with boxer jiujitsu black belt ahead of cage fight with Mark Zuckerberg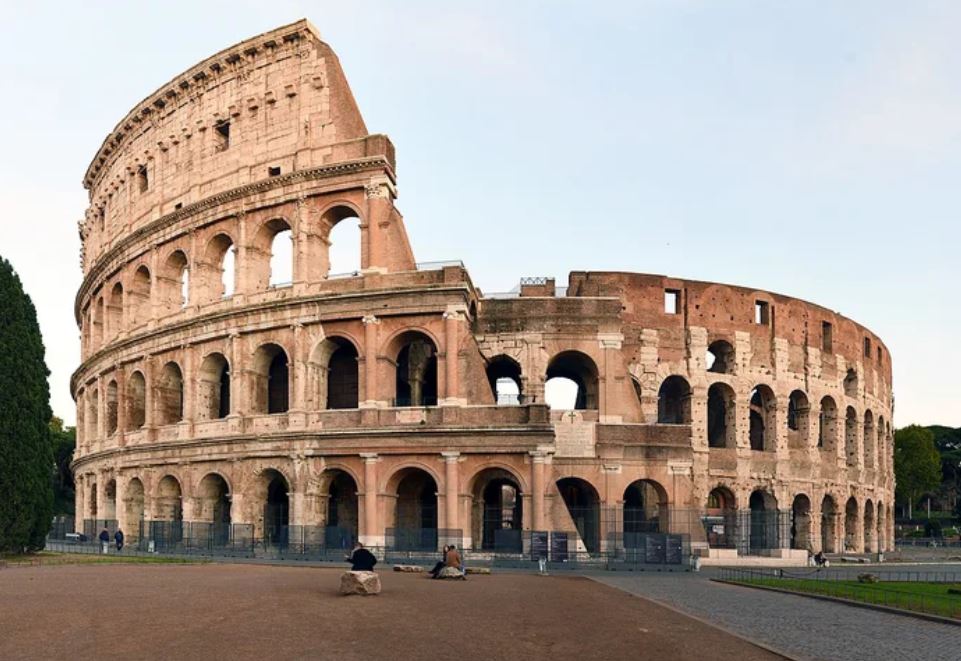 Then, the message was relayed to UFC Prez Dana White. A follow-up was arranged, and a call is scheduled for the next week.
At the same time, Tesla CEO Elon Musk also revealed the possibility that this "super classic" competition will be held in the Colosseum.

"Some chance fight happens in Colosseum," he tweeted, with a link to a movie scene depicting the Colosseum battle.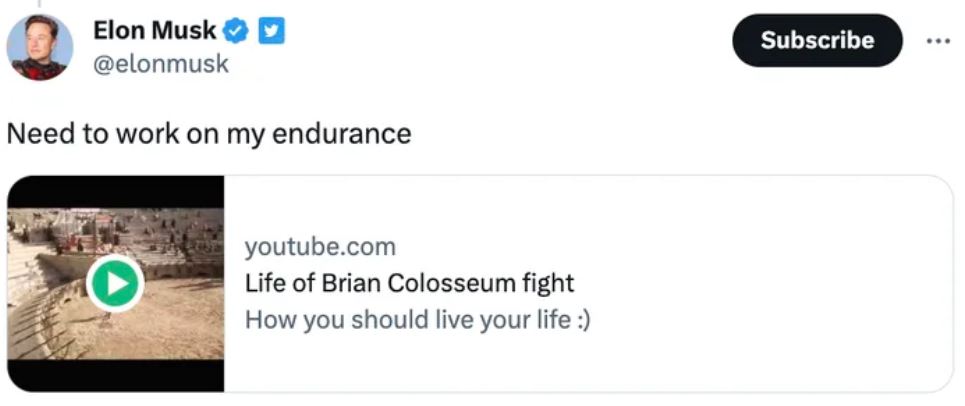 The Facebook founder is a lover of Roman history. He has repeatedly expressed his affection for Augustus Caesar (the first emperor of ancient Rome) and is even said to have cut his hair short to emulate the emperor's style.
Read more: Elon Musk accepts offer by UFC legend Georges St-Pierre to train him for cage fight against Mark Zuckerberg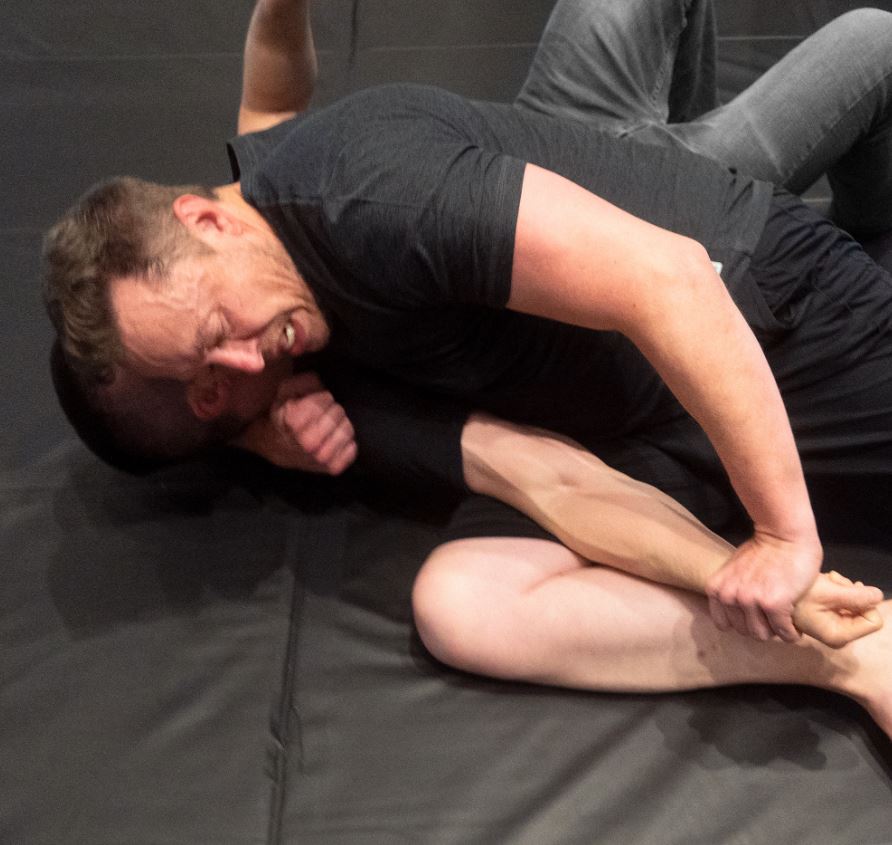 However, earlier, Lex Fridman, a Brazilian jiu-jitsu black belt, tweeted a photo capturing an impromptu training session with Elon Musk. In the photo, Musk can be seen holding him in a headlock and flipping him onto his back.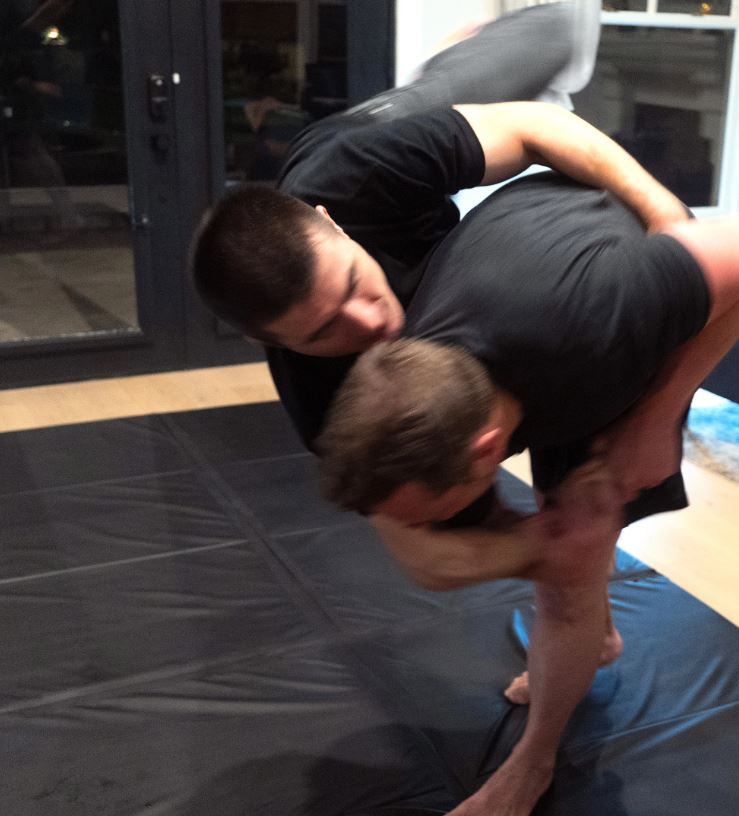 The CEO of Twitter was honing his skills through 'impromptu' practice, which fueled speculation about a potential cage match with Mark Zuckerberg.
Additionally, Elon Musk is supposed to have accepted an offer from UFC legend Georges St-Pierre to receive training for his upcoming cage match against Mark Zuckerberg.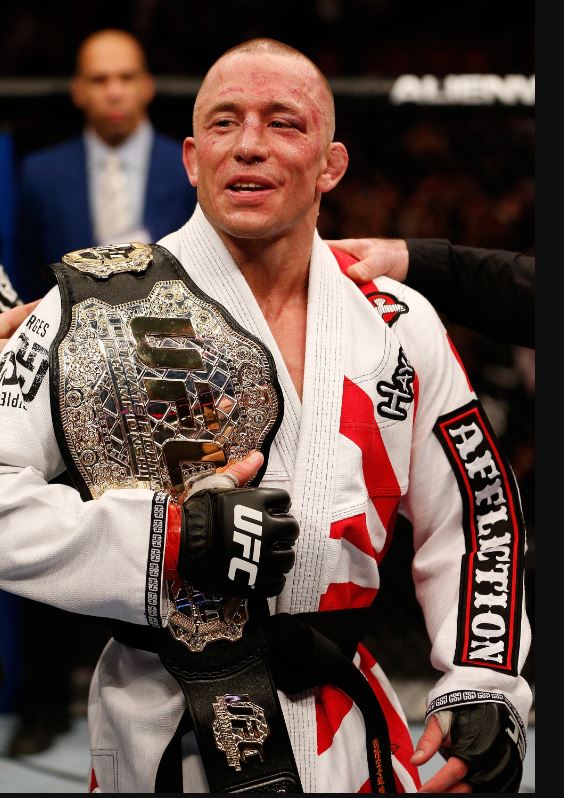 UFC legend Georges St-Pierre, 42, first offered training for Elon Musk  on Saturday, tweeting at Musk:  "I'm an avid supporter of your work, and I would be incredibly honored to assist you as a training partner in your battle against Zuckerberg."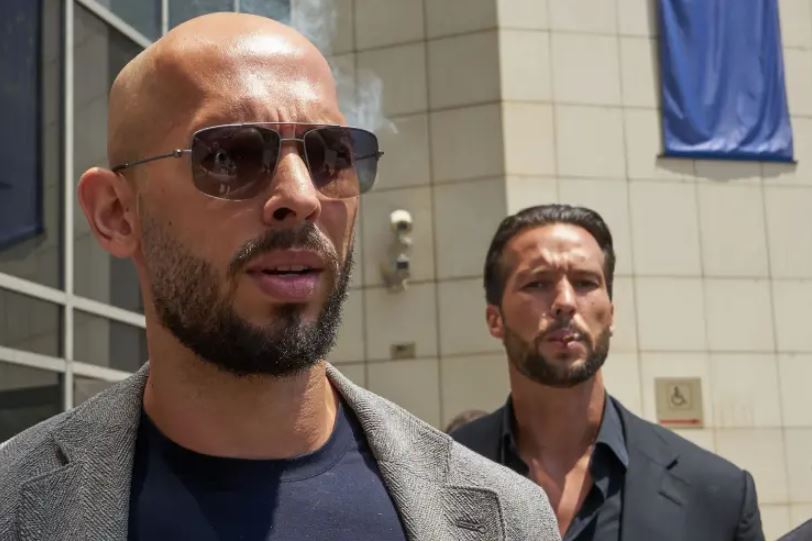 Mark Zuckerberg was supposed that he has accepted Elon Musk's challenge in a cage match.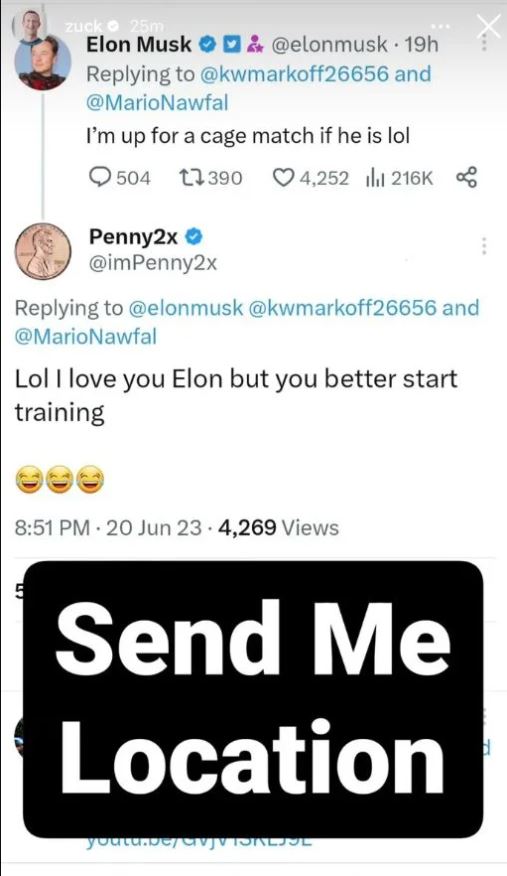 However, after much speculation, whether there will be a showdown between the 200 billion billionaires remains a mystery. Right now, it's unclear if the fight between Elon Musk and Mark Zuckerberg actually happened.