The Southern Metropolis News reported that the 8-year-old Shiba Inu dog was auctioned by the Chaoyang District Court, Beijing, because the owner could not be contacted, and the pet center could no longer afford to take care of it.
The online auction began on the morning of November 3, 2021 with an opening price of about $78 and is expected to end in 24 hours. However, the organizer did not anticipate the interest from the public. More than 100,000 people watched the initial bid on Taobao and 480 people placed their bids, making the auction last until the afternoon of November 5.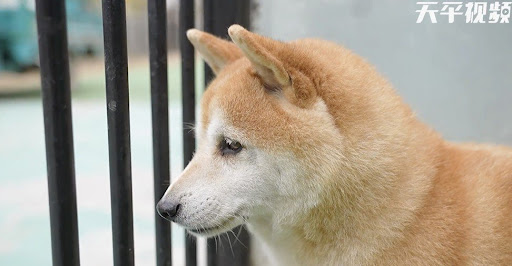 "I have been waiting for my owner for seven years. I have grown from a puppy to a middle-aged dog. I am lonely and want to find a home for myself. I love to eat. I am healthy and obedient. Any brother and sister want to be my new owner?", the center employee wrote on Weibo on the dog's behalf.
The dog, named Deng Deng, was left to the care of Beijing Chonglehui Pet School by its owner at the end of 2014. The owner, surnamed Xiao, paid the center a one-year fee.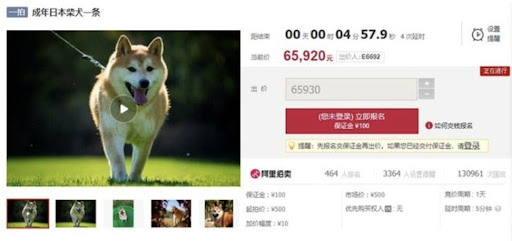 In 2017, the court ordered Xiao to take back the dog and pay the fees owed to the center. However, he still did not want the pet back. When the court ordered Deng Deng to be put up for auction in October 2018, Xiao called the court from abroad, admitted his mistake and promised to repay the debt. The 2018 auction was therefore canceled.
However, after paying off all the debt to the center, Mr. Xiao continued to not come to take Deng Deng home.
The center said Deng Deng is 40 cm tall, 50 cm long and weighs 14 kg. He is healthy and no longer interested in finding a mate.
Deng Deng's new owner will not have to pay Xiao's unpaid fees. The center said they will regularly visit Deng Deng to check on his living conditions at his new owner's house.