Andy Hackett spotted the goldfish while fishing in the Bluewater Lakes (Champagne region, France). The female carp, believed to be about 20 years old, was huge, nicknamed "Carrot", and weighed nearly 30kg.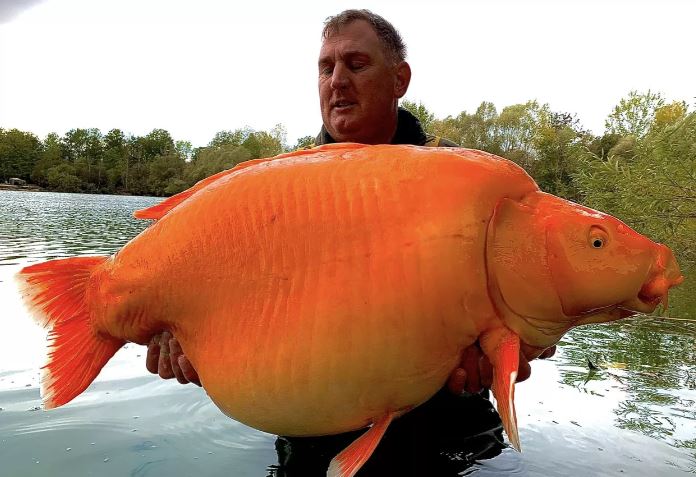 This fisherman added that he had been fishing in France for several years and knew that there was a "hard-to-catch carp" in the lake that had not been caught for more than 3 years. The British took 25 minutes to catch the carp. However, the carp was quickly released back into the lake.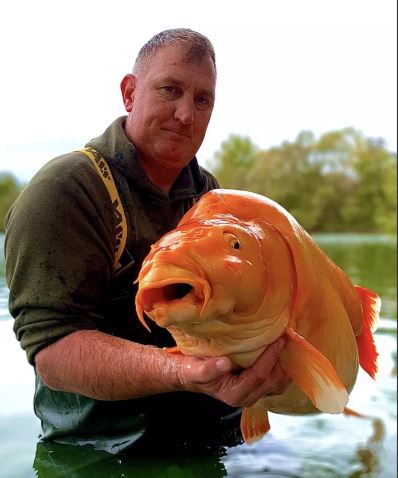 Andy Hackett told Fox News: "It was great to catch it, but it was also a stroke of luck. I spent 25 minutes trying to get the fish to shore," he added.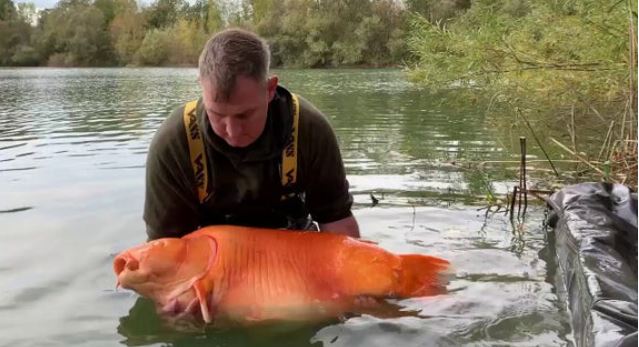 While having fun catching the monster-sized goldfish, the lucky guy put it back in the lake. So from now on, anyone who comes to Bluewater Lake will have the chance to catch a "carrot" goldfish like Andy Hackett did.