Five Guys, a beloved food chain, is considered a more expensive option than other fast-food establishments, and the reason behind this has finally been explained.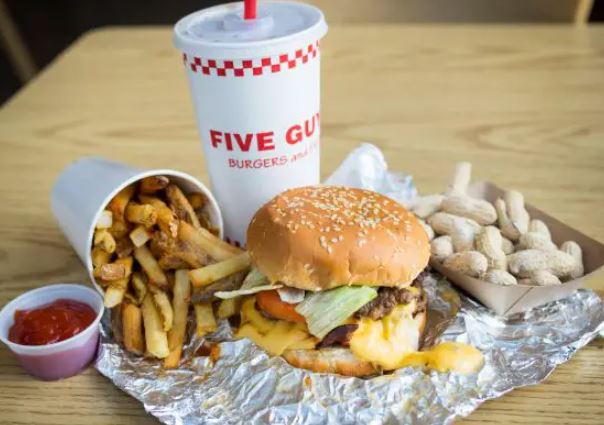 Five Guys is founded in 1986 in Arlington County, Virginia, the chain has raised eyebrows as customers shared their eye-watering bills online.
In an interview with The Rakyat Post, Iain Ross-Mackenzie, Director Of Operations-APAC at Five Guys International, shed light on the reasons behind the brand's prices.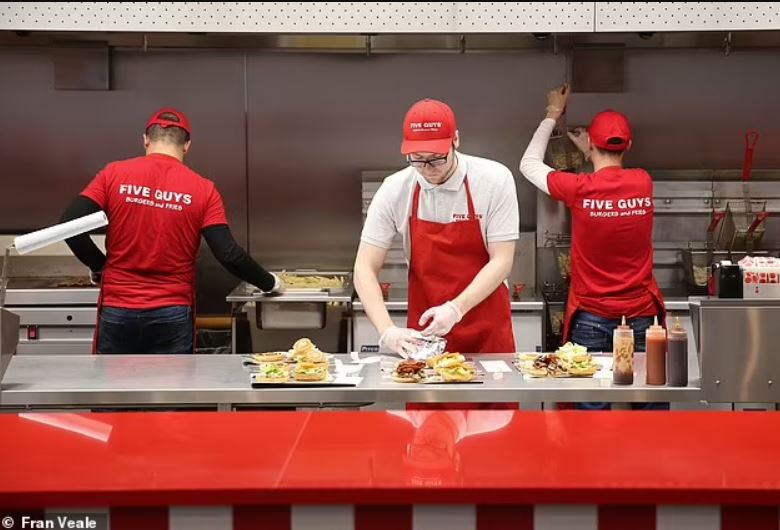 He explained that the use of fresh ingredients and the ability for customers to customize their orders to an extreme level contribute to the pricing. Additionally, Five Guys focuses on providing an authentic All-American experience, maintaining the same menu worldwide. 
Their menu consists of four basic burgers, four hotdogs, and four types of sandwiches, offering a simpler selection compared to some of its competitors.
Customers should be prepared to spend $7.69 for a regular cheeseburger (or £7.95 in UK chains) and $8.69 for a bacon cheeseburger (£8.95 in the UK). Additionally, a small portion of fries comes with a price tag of $3.09 (£2.95). However, one of the reasons that sets the brand apart and appeals to customers is the customization option.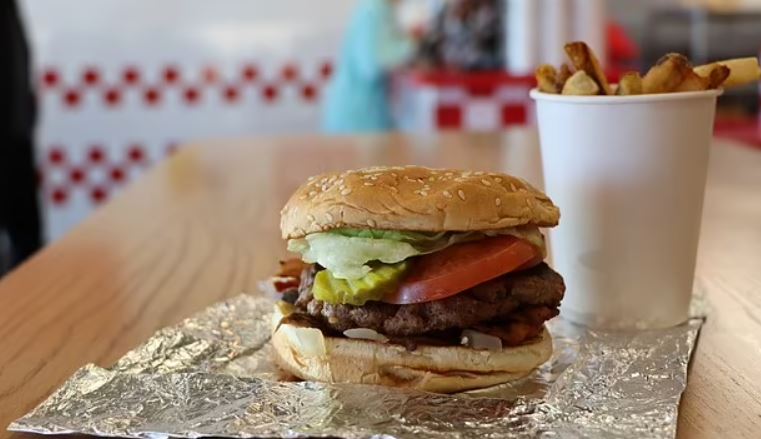 With 15 free toppings to choose from, diners have the freedom to combine them in any way they desire, creating their own personalized dream meal.
Iain said, 'Customer choice [...] is really important to us. We want to put control back in the consumer's pocket,'. 
The brand's sourcing of ingredients is another factor contributing to the higher price tag at the checkout  'Nothing in store is frozen. We only ever use fresh ingredients,' Iain explained.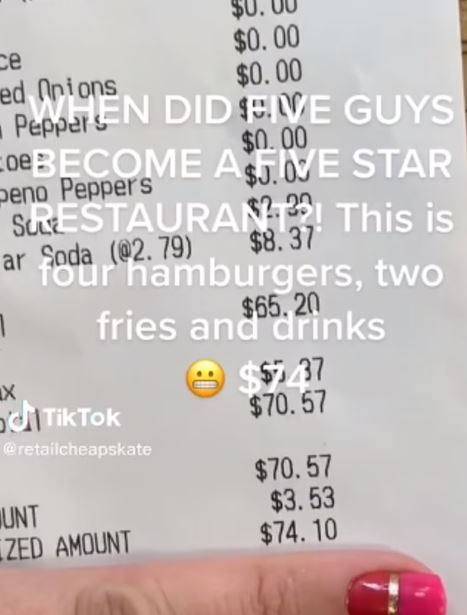 With both the meat and vegetables in the burgers being sourced fresh and the fries made from hand-cut potatoes, Five Guys emphasize the quality and origin of its ingredients.
This is evident in their global restaurants, where they proudly display the daily potato provenance on signs.
While some chains may adapt their menus to cater to different regions or diversify their offerings, Five Guys remain committed to its original formula. Iain explained that there is a specific rationale behind this decision.
'People come to Five Guys for a simple, great American burger. And that's what they will get here,' he said.