The incident took place during a baseball game in Jacksonville, Florida, USA, on May 14th, but the video was recently released by Fox News.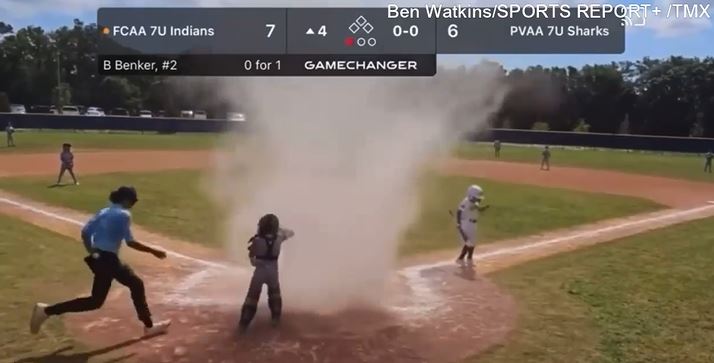 A sudden dust devil formed right on the field, and 7-year-old boy Zoya was swept into it. The swirling vortex disoriented the boy temporarily.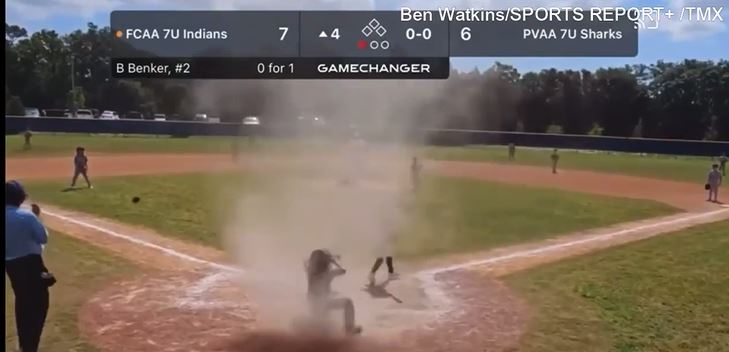 "At that moment, I was very scared. I was afraid that no one would pull me out of the dust devil," Zoya was quoted by local media. Despite only being caught in the dust devil for a few seconds, the 7-year-old boy felt like time was elongated.
"I couldn't breathe normally. So, I held my breath. During that time, I felt like I was lifted off the ground," Zoya added.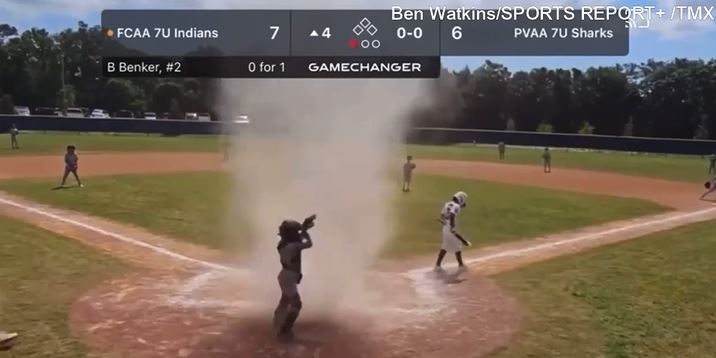 Fortunately for the boy, teenager Aidan Wiles, who was standing nearby, quickly rushed in, embraced him, and safely pulled him out of the dust devil. Wiles' timely action received much praise. After having his face wiped and eyes rinsed, Zoya was able to continue playing baseball.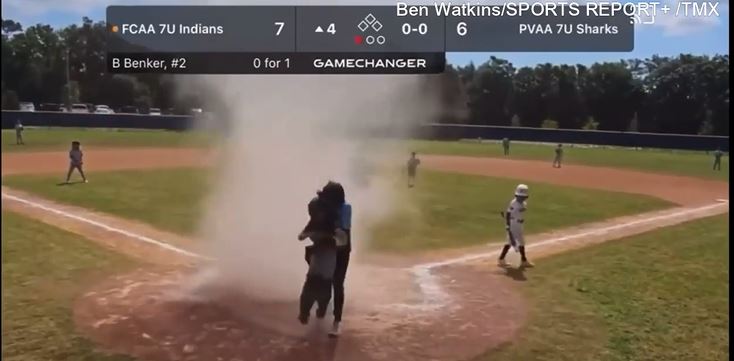 According to Fox Weather, a "dust devil" is what people in the southwestern regions of the United States refer to as the phenomenon of a swirling dust vortex that often forms on hot, windy days. These dust devils are created by the heating of the surface and usually last only a few minutes before dissipating.
Watching the video below: