The vegan family sent a letter to their neighbor stating that they felt 'upset' and 'sick' by the smell of cooking meat as they only consumed plant-based food.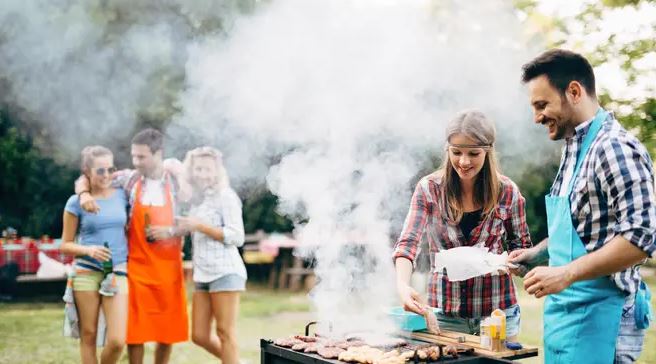 The situation worsened when the neighbor hosted a barbecue in their backyard with guests over the weekend. 
The vegan family's request to their neighbor to stop barbecuing, which started with a polite letter asking them to shut their kitchen window when cooking, escalated when the neighbors had a barbecue over the weekend.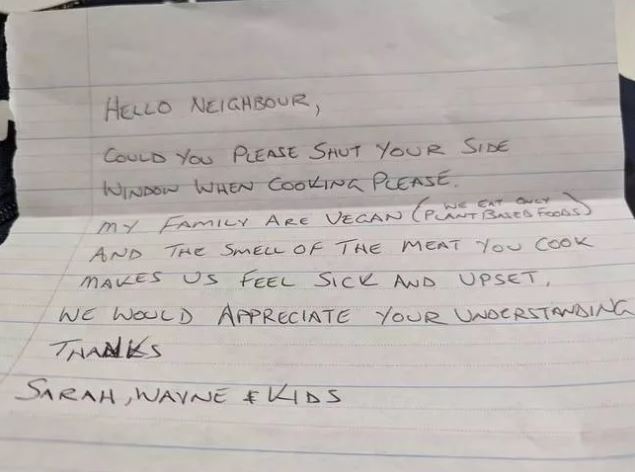 The family's follow-up letter was less courteous, accusing the neighbors of "taking the mickey" with their actions.
The initial handwritten note, which was shared online by the recipient, explained that the family was vegan and only consumed plant-based food, and the meat smell made them feel nauseous and distressed.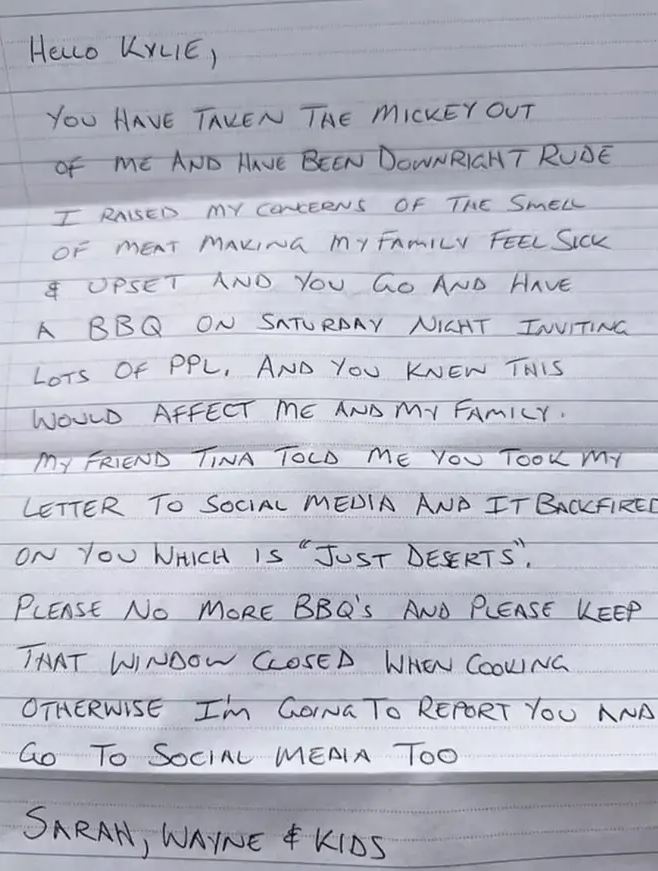 After a recent barbecue, the recipient of the first letter received a second letter from the vegan family, which was also shared online. In the second letter, the family expressed their dissatisfaction with the first letter being made public and accused the recipient of being rude and disrespectful.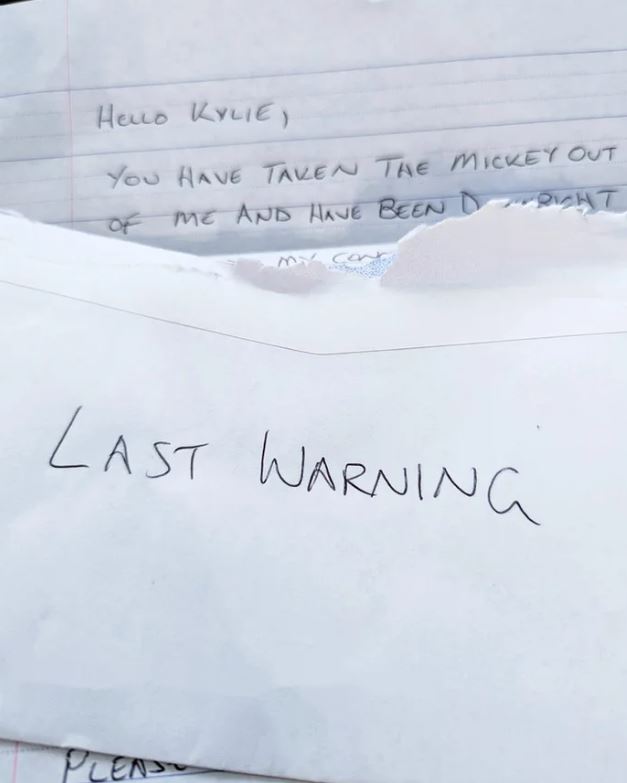 After the vegan family's initial letter was shared online, the recipient received another letter expressing their frustration. The letter accused the neighbor of being rude and intentionally disregarding their concerns.
The story is about a neighbor who had a BBQ on the weekend with lots of people, and the smell of meat would affect the vegan family.
The vegan family threatened to report their neighbor and share their grievances on social media if they continued to barbecue and didn't keep their window closed when cooking.
The incident has sparked a divided response, with some people supporting the neighbor's right to cook what they want with open windows, while others believe that the situation could have been handled better.