While on a family vacation at Fort Lauderdale Beach, Florida, a man witnessed what he believed to be a UFO flying through a thunderstorm at a speed of 2,000mph
On June 17, 29-year-old Carmen Rich was capturing footage of an offshore storm around 8 p.m. While filming a storm off the coast, the footage unexpectedly captured a 'ball of light' flying across the sky. He believes what he witnessed was a UFO.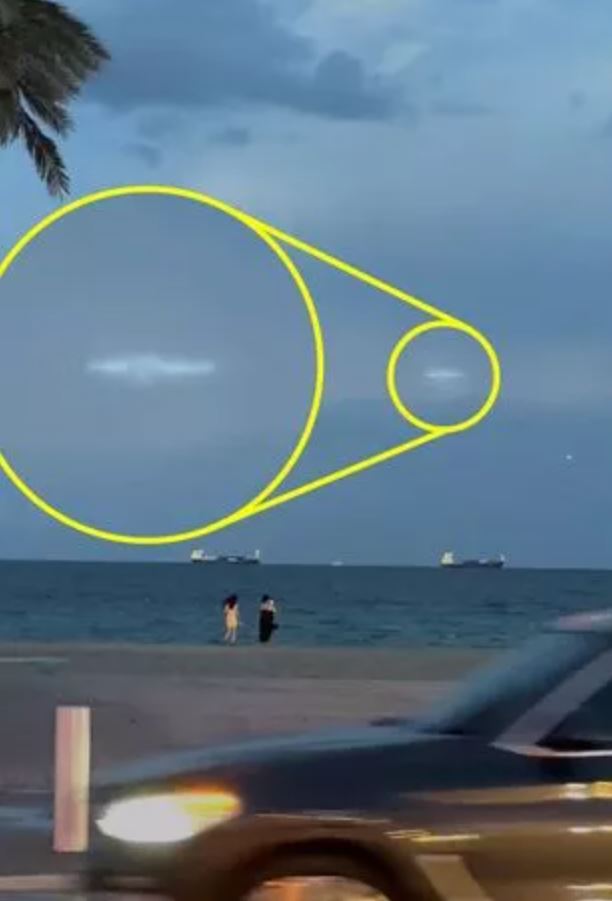 In his astonishing video, he records what he believes to be a UFO that appears and disappears within a split second. Surprised, he exclaims, 'Wow, did you see that just shoot across?'
He was so shocked that he questioned if anyone else had witnessed it. He paused the recording to review it, pondering, 'I wonder if I was crazy.
However, the financial analyst was left 'scared' by the sight of a mysterious "ball of light" zipping through the sky.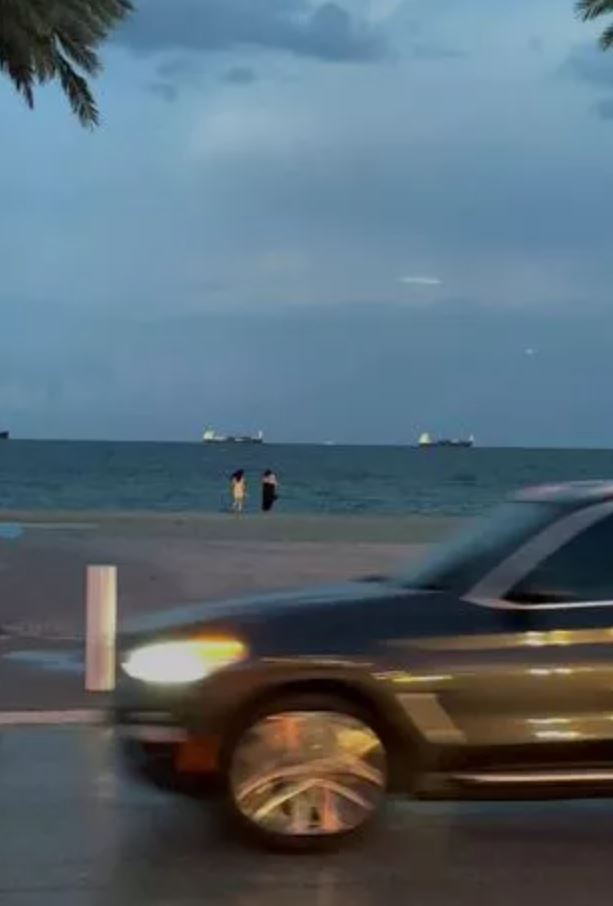 He said: 'The thing in the back was a plane and that's where you can get a gauge for how fast this thing was.'
'I showed some local guys and they said they'd never seen anything like it before in their life.' 
He recounted that the thing he believed to be a UFO was the fastest thing he had ever seen in his entire life. He expected it to produce some form of sound when moving that quickly, but it didn't.
"I was on vacation so I was supposed to act normal but that night I actually was scared.
He added: 'I saw it past the phone with my own eyes. I shouted immediately and ended the video because I wanted to see if I actually did get it. I wondered if I was crazy.'
He then posted the footage on Facebook, which garnered more than 500 reactions. The video quickly went viral and sparked a division of opinions among users regarding whether it was a UFO.
One person said: Amazes me how the vast majority of observed UFOs, of the implied alien variety, always occur in front of Americans or the American Military. Not nearly as many over Europe China or the Indian subcontinent.
A second wrote: We have all the latest camera technology and can get clear photographs from just about every planet and beyond the solar system, but never a clear picture of an earthbound UFO.
A third commented: Aliens aren't interested in us! They're looking for intelligent life forms. They saw Thick-Tok, Threads, and X ... The image in this pic? They couldn't leave fast enough!
Someone else said: During a thunderstorm, the guy has no chance of it being recognized by the deniers, it was a cigar-shaped object traveling at great speed, which will be declared as some kind of lightning by the authorities involved!
Watching the video below: