Explorers were shocked after discovering a vast ancient forest 630 feet below the surface, within a sinkhole in China.
In May of the previous year, a team of cave explorers and scientists chanced upon this hidden wonder within a Chinese 'Geopark.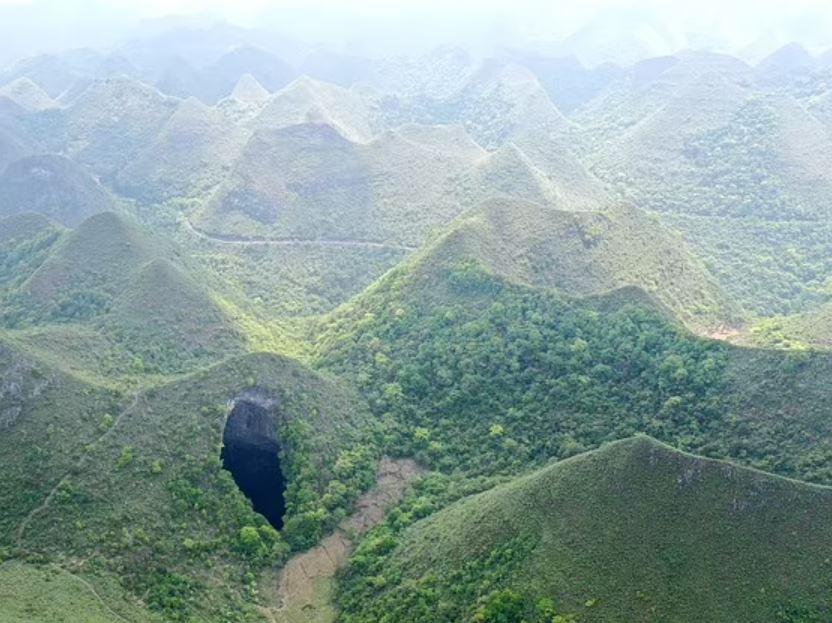 China calls this phenomenon 'tiankeng' or 'heavenly pits.' The sinkhole was found in the Leye Fengshan UNESCO Global Geopark, situated in the Guangxi Zhuang Autonomous Region of southwestern China.
The UNESCO website describes the Geopark as 'primarily sedimentary, with more than 60% of 3000m thick Devonian to Permian carbonate rocks.' Additionally, it's known for hosting the world's longest natural bridge.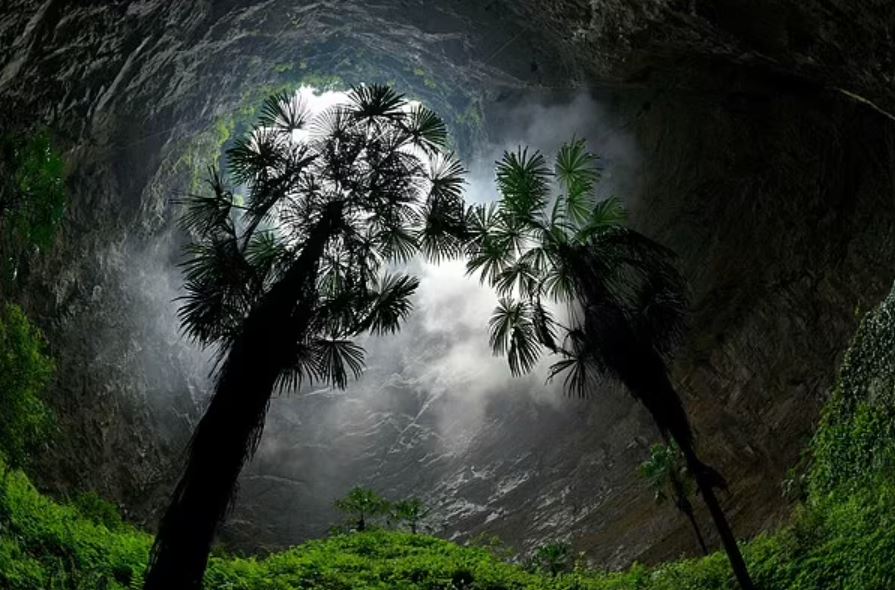 According to The Washington Post, researchers have stated that the primitive forest might harbor undiscovered plant and animal species.
In regions such as this in China, the occurrence of sinkholes isn't unusual. According to an official report from Xinhua, the Chinese government's state-owned news agency, this recent finding increases the tally of sinkholes in the county to 30.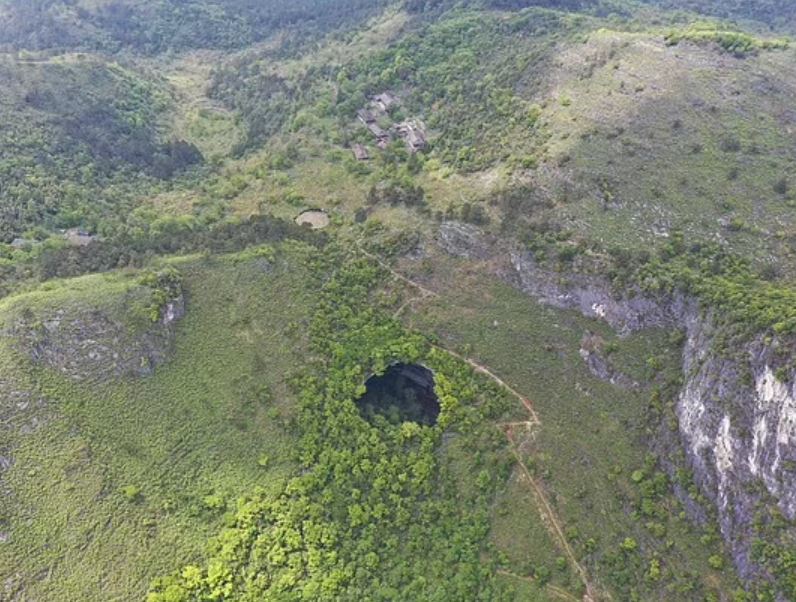 Zhang Yuanhai, a senior engineer at the Institute of Karst Geology under the China Geological Survey, stated that the site had 'a well-preserved primitive forest at the bottom and three caves in its walls.'
The sinkhole's dimensions encompass a length of 306 meters, a width of 150 meters, and a depth of 192 meters. Its volume surpasses 5 million cubic meters, meaning it can be officially categorized as a large sinkhole.
Chen Lixin, the leader of the Guangxi 702 cave exploration team, noted that the dense undergrowth reaches up to shoulder height, while the ancient trees flourishing at the base attain nearly 40 meters in height.
The expedition team conducted their cave exploration by descending over 100 meters through abseiling and undertaking several hours of trekking to reach the pit's bottom.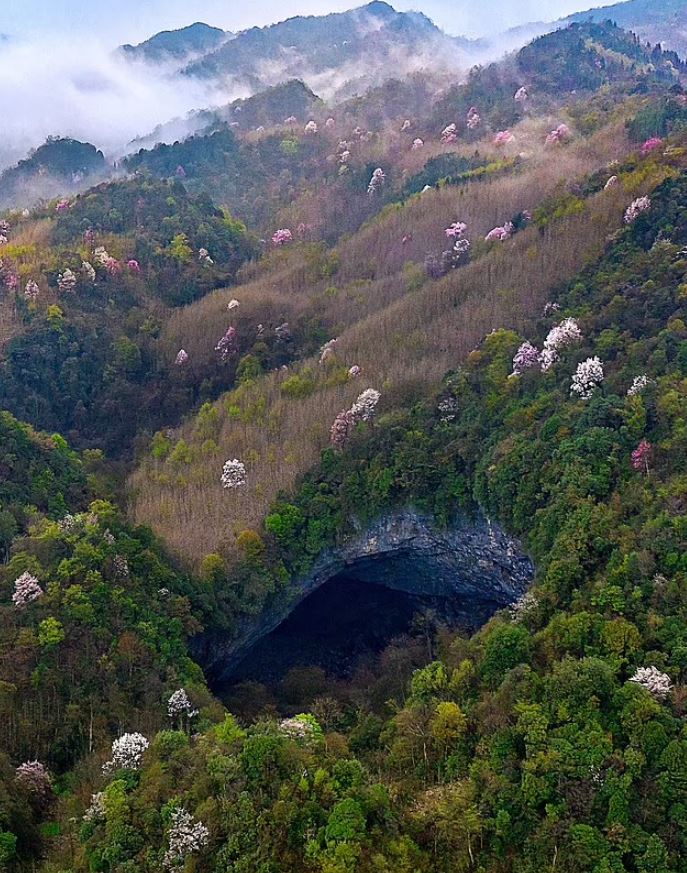 Nevertheless, the extraordinary forest discovered at the base possesses a remarkable appearance; it looks like scenes from a fantastical film.
The forest has the shape of a hole, which allows an optimal amount of light to infiltrate while maintaining substantial depth