Icon of the Seas, the world's largest cruise ship, is scheduled to embark on its maiden voyage in January 2024. However, it has been labeled as a 'monstrosity' on social media. Despite not yet setting sail, the ship manages to capture attention with its impressive features.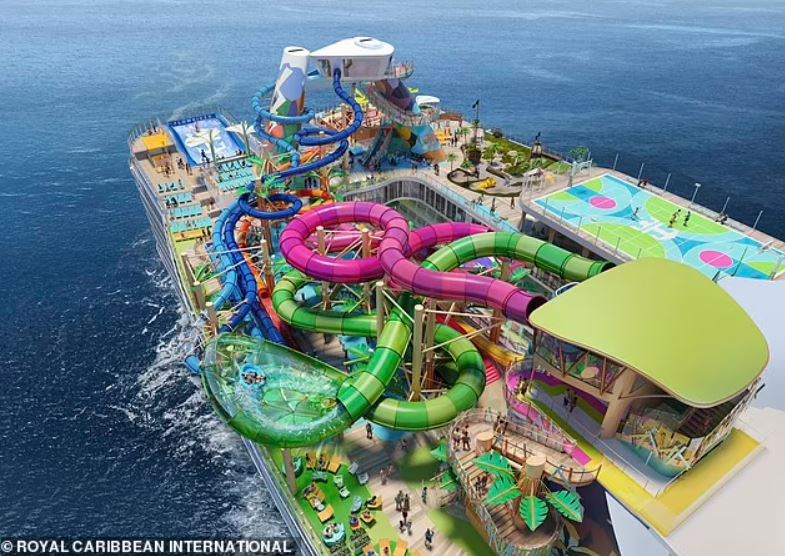 The ship has 20 decks and a sufficient number of restaurants to accommodate 7,600 passengers. Additionally, it offers a waterpark among its various attractions.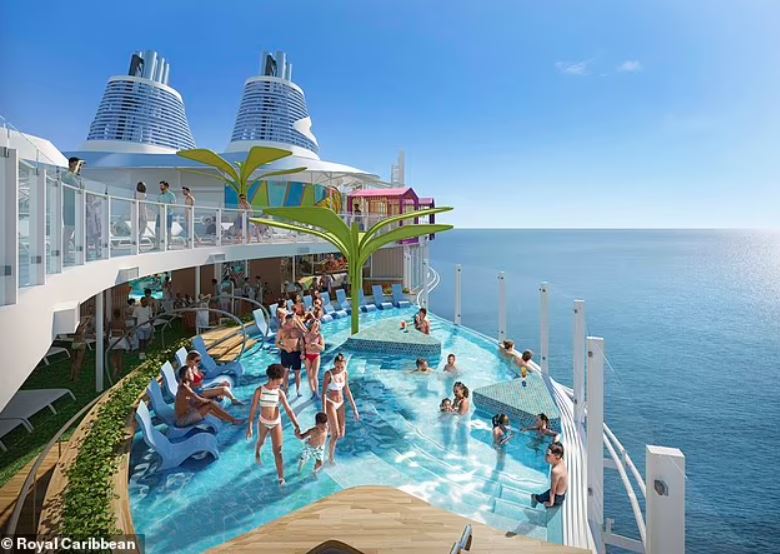 Featuring over 40 dining venues and seven pools, with each pool representing a day of the week, Royal Caribbean's massive cruise ship weighing 250,000 tonnes has captured the attention of not only cruise enthusiasts but also water park enthusiasts, thanks to its immense choice of slides.
Royal Caribbean chief executive Michael Bayley said: 
'We are positioning it as the ultimate family vacation and when you step back and look at all the energy and time that has gone into creating this ship it is mind-blowing,'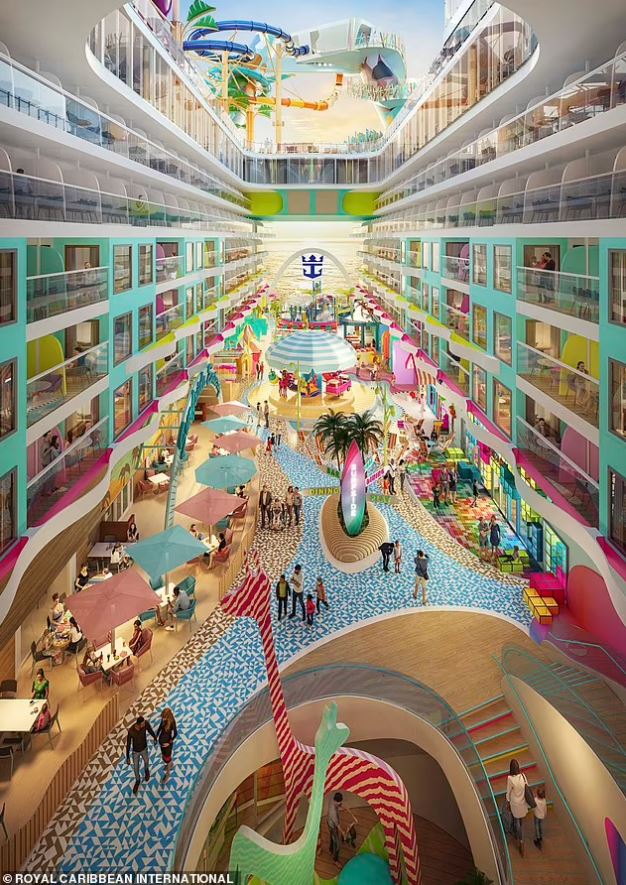 According to the report, Icon of the Seas has a passenger capacity of 7,600. However, the ship can accommodate even more people, approximately 10,000, when considering the additional 2,350 crew members on board at full capacity.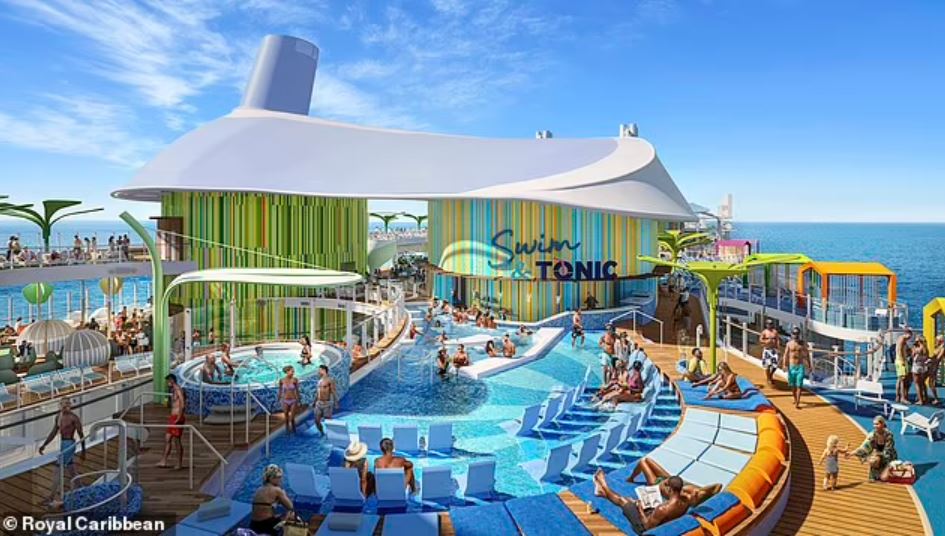 On the ship, passengers will also have the privilege of enjoying the world's largest waterpark at sea, which adds an additional touch of luxury to their experience.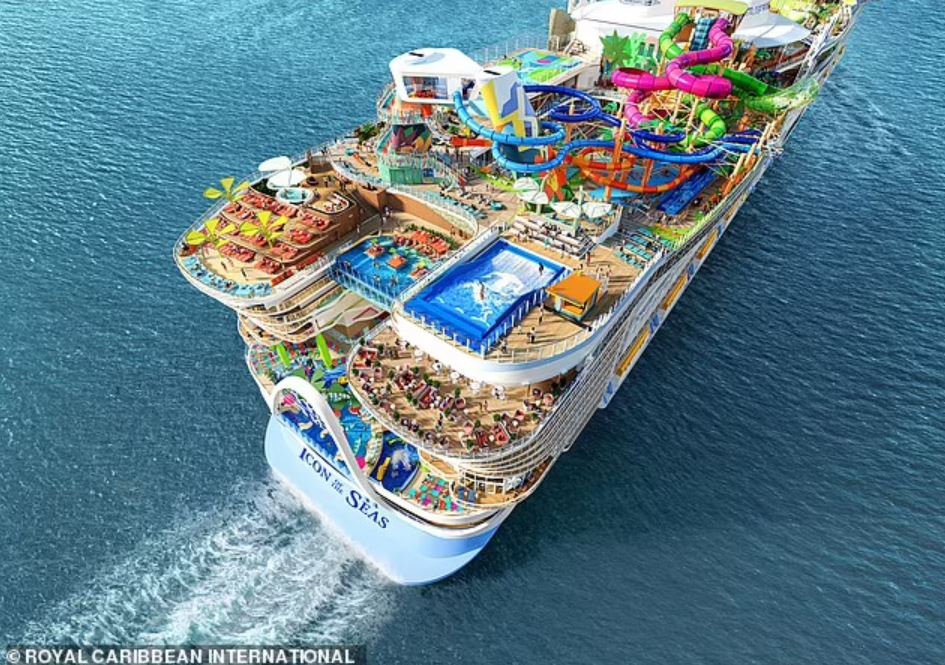 In addition to the waterpark, passengers will have the opportunity to immerse themselves in the AquaDome, which will provide shows, a large viewing area, and a majestic 55-foot-high waterfall, the tallest of its kind at sea.
Icon of the Seas also features Central Park, an entertainment zone that includes a relaxing pool deck known as a 'chill island' and a swim-up bar.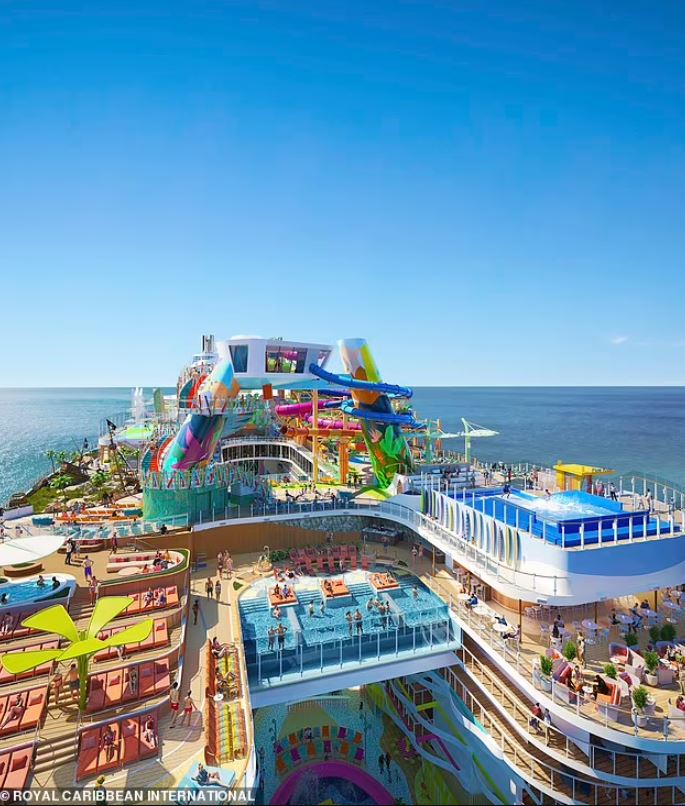 Additionally, the ship boasts a variety of bars and restaurants, a thrilling surf simulator, a sports court, and a rock climbing area for guests to enjoy.
There will be more than 40 dining, drinking, and entertainment options, with various options for families. Additionally, the ship offers spacious cabins designed to accommodate groups, ensuring a comfortable experience for travelers traveling together.