In the face of such challenges, individuals fighting cancer require unwavering compassion and support. A remarkable instance of this has recently captivated the online community on Instagram. 
In a heartwarming display of support, a video has surfaced featuring a compassionate barber attending to his mother, who is battling cancer.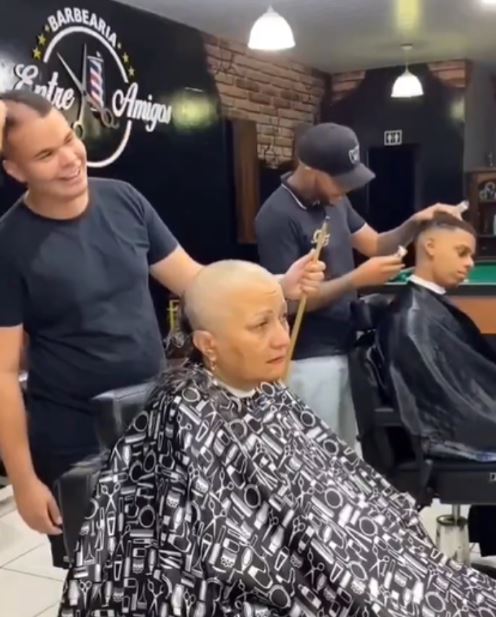 As he gently shaves her hair, Guilherme Magalhaes not only consoles his mom but also exhibits his unwavering solidarity by shaving off his own head.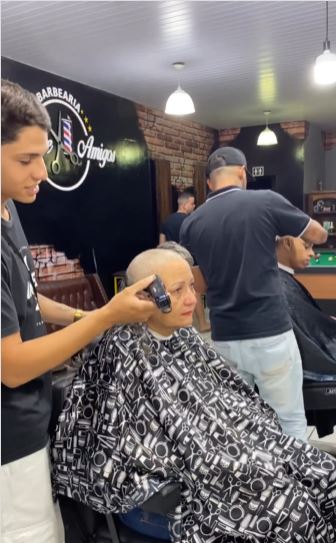 This selfless act of empathy has garnered widespread admiration online, with Guilherme's colleagues also being lauded for their touching gestures toward his mother. 
Guilherme took to his Instagram account to share the touching video, capturing a poignant moment between him and his mother, Claudia. The clip begins with Claudia seated in a salon, visibly burdened by the challenges of her cancer journey, as Guilherme delicately trims her hair with a trimmer.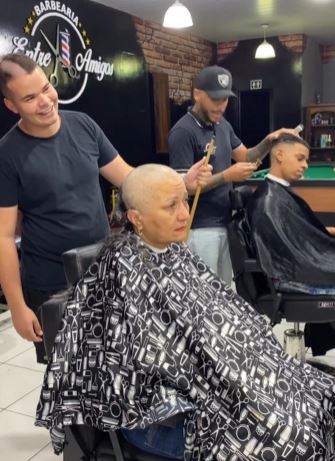 Throughout the process, he engages in a heartfelt conversation, attempting to bring a smile to his mother's face. Just moments into the video, Guilherme surprises everyone by starting to shave his own head, despite Claudia's initial attempt to dissuade him.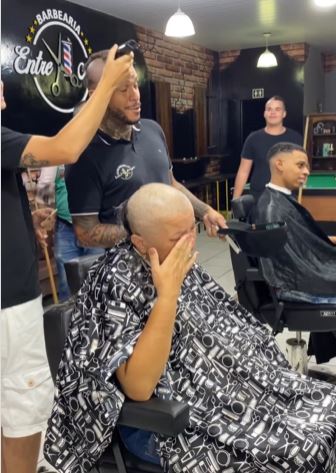 Witnessing this incredible display of solidarity, Guilherme's colleague, Fernando Brito, joins in and asks to have his own head shaved as well. Overwhelmed with emotions, Claudia is moved to tears by this remarkable act of unity. 
Following that, another compassionate colleague of Guilherme approaches him and makes a request to have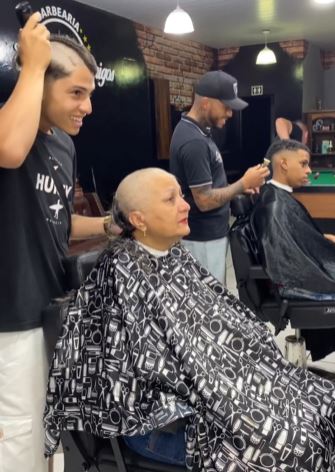 his head shaved as well. As this unfolds, Claudia can be seen wiping away her tears, visibly moved by the profound act of empathy before her.
Guilherme, sharing the heartfelt video on his Instagram, accompanies it with a caption expressing his deep affection and gratitude for his comrades, Deeh Winchester and Fernando Brito, acknowledging that words are simply insufficient to capture their immense significance in his life.