John Cena is known as a super start WWE. The actor, 46-year-old,  is rarely seen inside a WWE ring, with his only match at WrestleMania 39 against Austin Theory.
Recently, he has been focusing on his thriving acting career. He appeared in popular franchises like Fast and Furious and Marvel. Additionally, he also plays the main character of Peacemaker in the eponymous television series.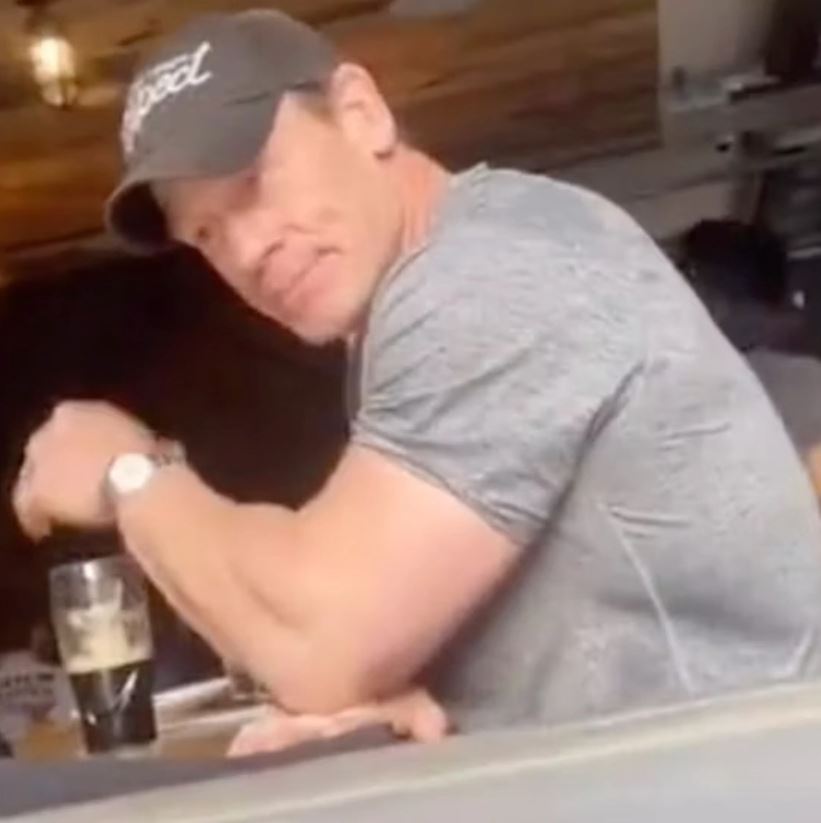 With his career in WWE, he has earned the title of 16-time WWE world champion. Due to his fame and influence, he attracts attention whenever he makes an appearance.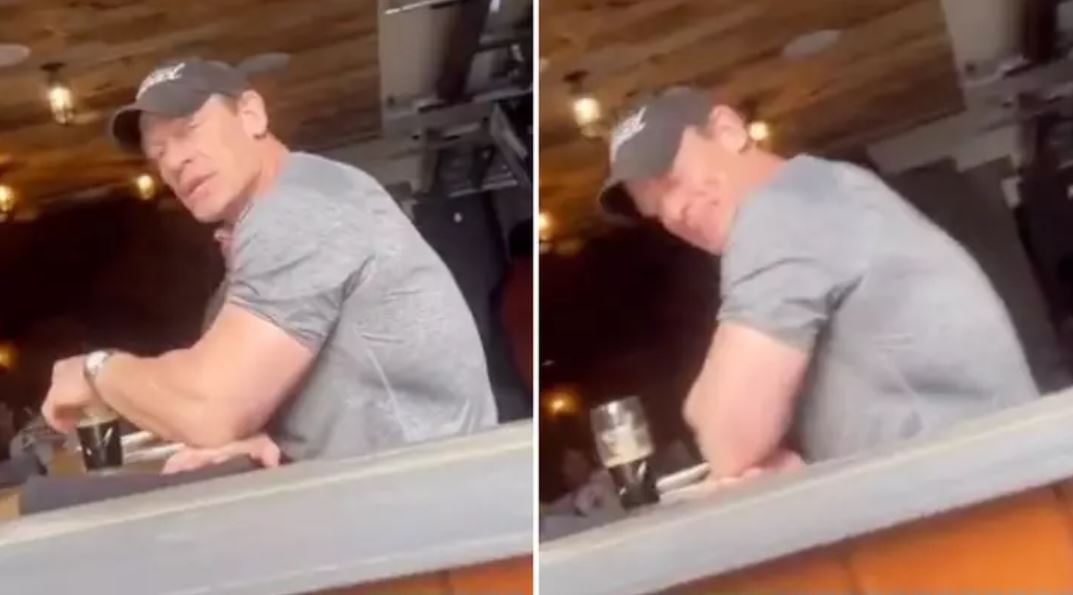 Although he was initial dissatisfaction with the interruption, he dealt with it matter-of-factly. The contact between the actor and a wrestling fan was captured in a TikTok video. In the video, a fan approached Cena and requested him to perform his renowned WWE signature taunt, 'You Can't See Me.'
However, he is respectful and reflies to fans matter-of-factly. The 'Doctor of Thuganomics' clearly expressed his desire to be left alone and responded, "Can I enjoy some time with my friends?"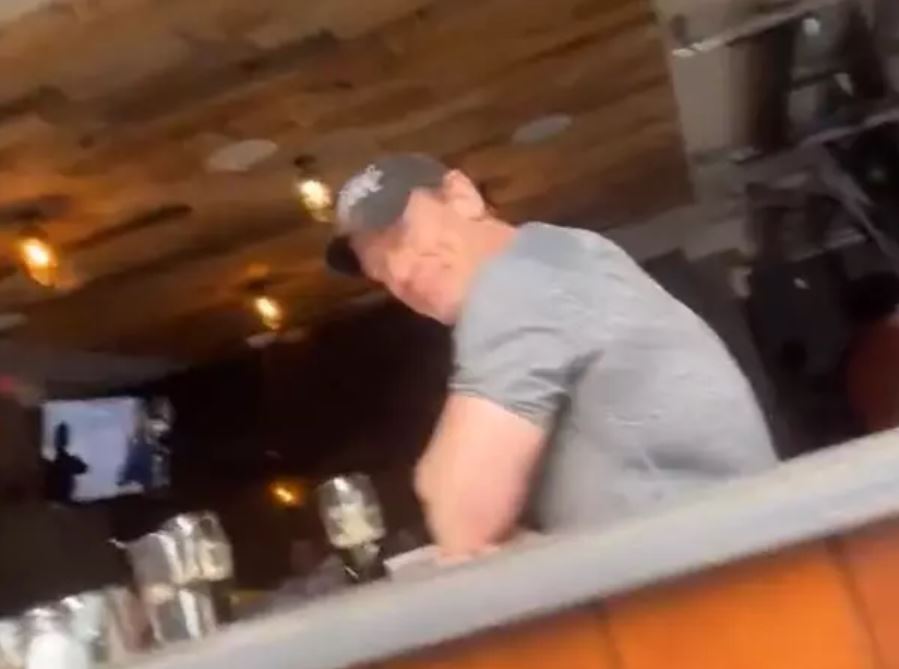 The fan immediately apologized, and Cena responded with a smile and a nod, resuming his conversation thereafter.
John Cena has received praise for his composure and handling of a persistent fan who approached him during a meal. This is interrupting him in the middle of eating. John Cena is bothered by a fan as impolite. 
However, the footage found its way online and quickly viral, a fan declared that he 'manages to always carry himself with hustle, loyalty and respect'. 
Through footage, other fans praise his composure and refrain from raising his voice. While he did not use profanity when dealing with a fan who put a camera in his face.
While another user describes him as a 'polite boundary setter,' they suggest that approaching celebrities should involve simply greeting them and expressing admiration without intruding on their privacy or demanding specific actions.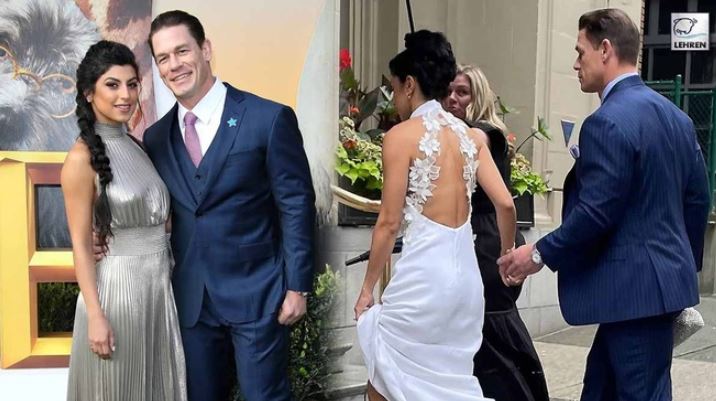 John Cena's first marriage ended in a breakup. He then gained attention for his romantic involvement with fellow wrestler Nikki Bella. However, their relationship also came to an end. It wasn't long before Cena decided to marry his second wife, Shay Shariatzadeh.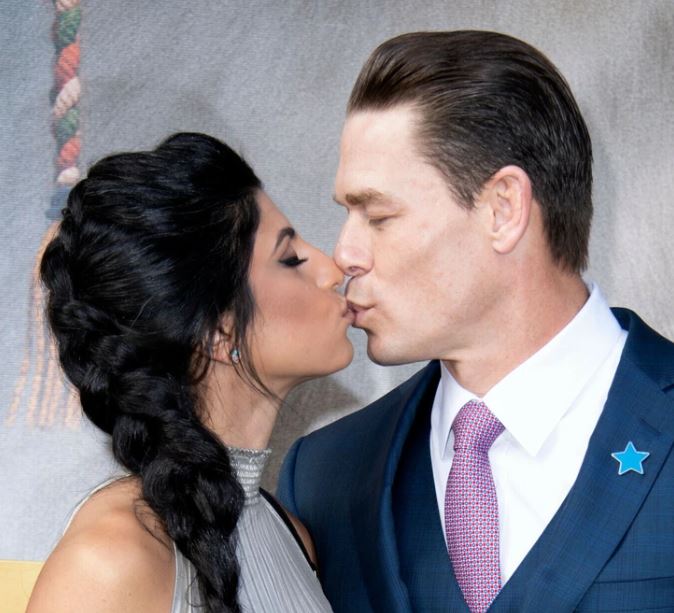 Recently, the star of "The Peacemaker" has been enjoying a flourishing acting career and is currently content with his busy life. The actor is happily married and has chosen a life without children.
In addition to that, Cena mentioned his commitments in life. He wants to become a good husband. This takes a lot of his energy, leaving him with little to spare for other aspirations.
Watching the video below: