Jingang - a horse who fakes his death to escape work
If you think only humans are lazy to hide from heavy work, then you are wrong, because there is a horse named Jingang who knows how to pretend to be dead whenever someone wants to ride it.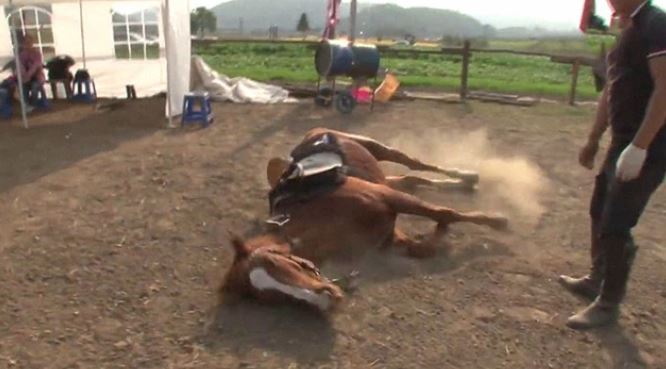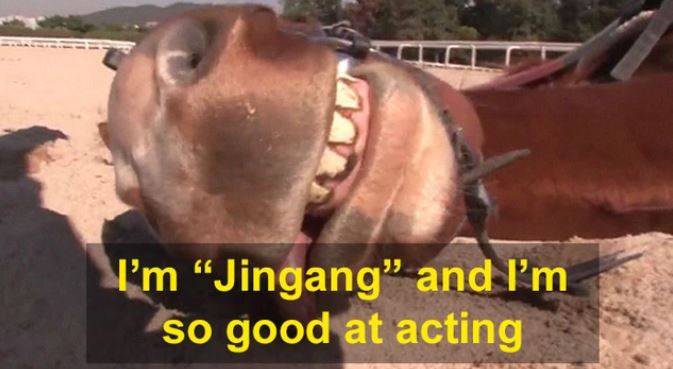 It can be seen that horses do not like to be ridden by humans. Instead, it has its own way of getting out of work: rolling dead dramatically.
Mr. Frasisco Zalasar shared a video of a Korean Jingang horse pretending to be dead every time to avoid work. A video of the horse's masterful performance first appeared on a South Korean website and garnered millions of views.
When he faked his death, the horse lay motionless, eyes half-closed, sticking his tongue out of his mouth, his lips smiling triumphantly after tricking someone into thinking he was 'dead'.
The horse is lazy but very smart
The acting of Jingang - the arrogant horse deserves an Oscar.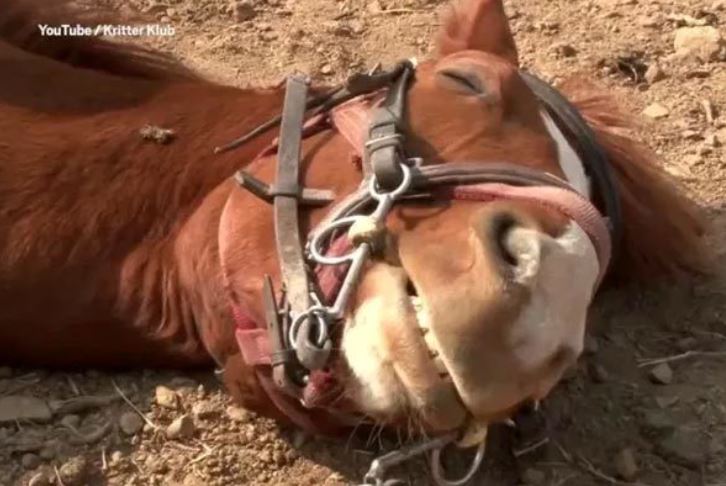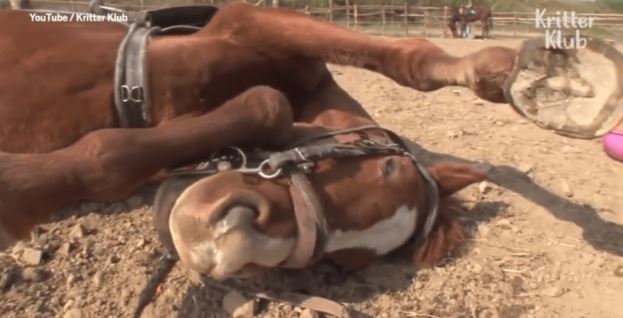 Some people say: Jingang is not lazy. It's wise. He must be thinking 'what's the point of carrying so much weight when I can completely avoid it?
Let's see Jingang's performance below!
The horse doesn't appreciate being ridden by a human.