The appearance of a pink pigeon in the small town of Bury, Greater Manchester, has sparked curiosity among locals. An image of the pink pigeon was shared on social media, leaving numerous people baffled and wondering why this typically gray bird has taken on such a vibrant pink hue.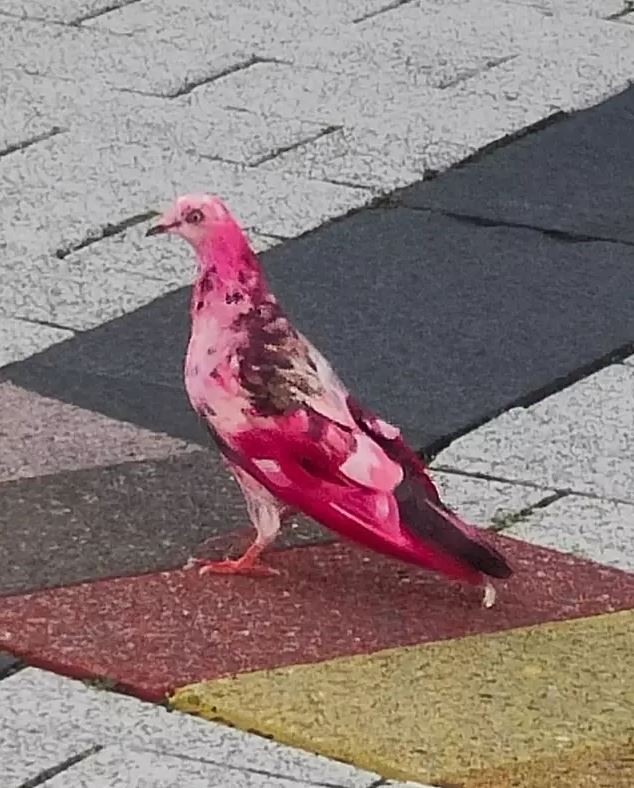 Even the Greater Manchester Police Bury North shared the image of the pink bird on Facebook after spotting this exciting sighting.
The post was shared on Facebook: "Officers are out on foot patrol this afternoon as part of #OpHeartbeat Officers quickly came across a rare pink pigeon in the town center.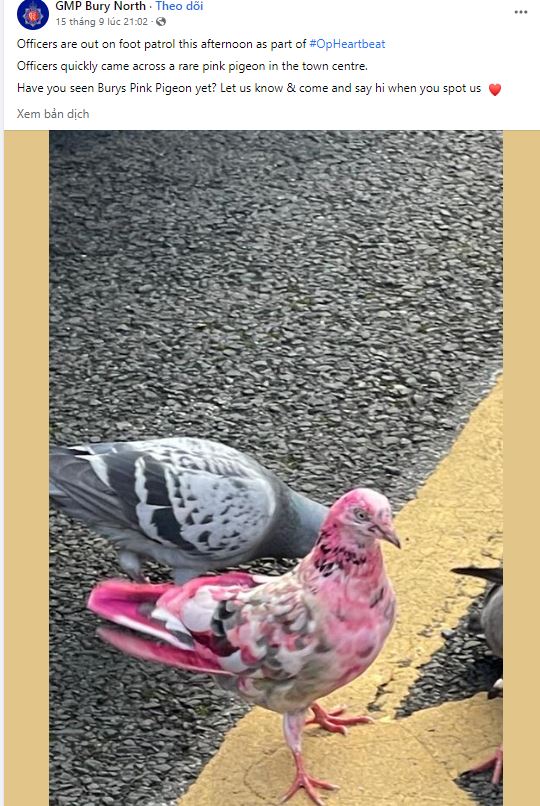 "Have you seen Burys Pink Pigeon yet? Let us know & come and say hi when you spot us."
Locals are speculating whether this mysterious bird has been dyed or if it is naturally pink.
Back in February, there was speculation that a pigeon found in a New York City park had been dyed bright pink for a gender reveal party.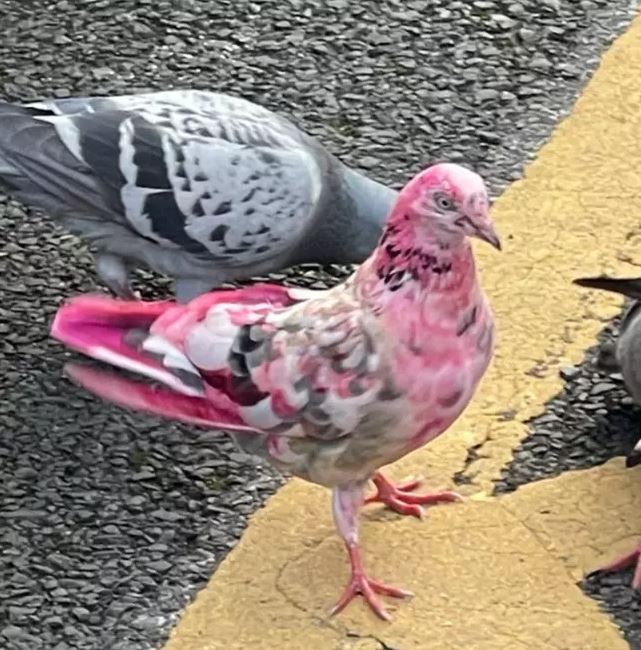 However, the reason behind the pigeon's striking pink appearance remains unknown, prompting people to flock to social media in an attempt to unravel the mystery.
One person said: That is a dyed bird, often done for gender reveals. The dye is also often toxic and makes the bird a target for predators. The only impressive thing is the cruelty of the practice.   
A second wrote: This pigeon was at Tottenham stadium during the Beyoncé concert in June. I'm certain of it.  
A third said: It's dye. Asians dip them hoping it keeps birds of prey away from them, but it doesn't work, it's just like a huge KFC sign to them. 
Someone else commented: I remember a story about ten or so years ago about a pigeon spotted in Barcelona that had parrot colors on it (red green and yellow around the breast, wings, and tail) Wonder what happened to that one (yes, there are super colorful pigeons in the world, but most of them live in tropical places and would freeze in somewhere like Europe or North America.)
Another said: Because certain religious events have these coloured and released - pretty sure it's safe to dye but you never known   
It was probably dyed. It seems some owners dye their racing pigeons so they can spot them.  Another added. 
Watching the video below: