An American tourist fights a 'naughty' kangaroo when visiting a wildlife park in Perth with his family. While he protects another visitor by shielding them from a small kangaroo.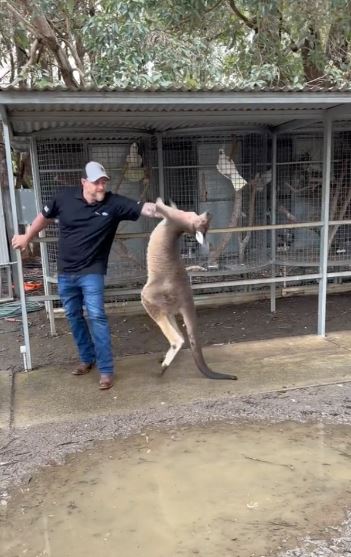 He gently says "That's enough" but the kangaroo unexpectedly responds by rising on its hind legs and confronting him.
The encounter was recorded by his daughter and posted on her TikTok account @brooke.so.hip when she shared it. 'My dad was just trying to make sure that kangaroo stopped getting frisky with that lady'.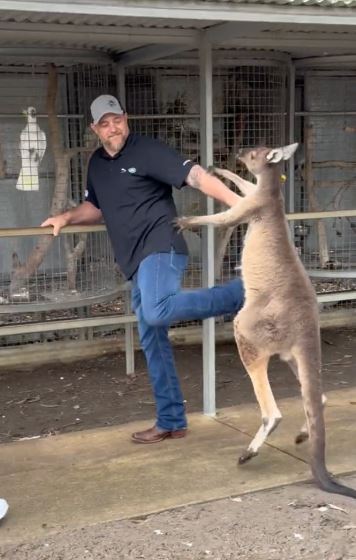 The video footage shows a man attempting to keep the kangaroo within reach, kneeling down, and defending himself by kicking it when it comes closer. Meanwhile, the animal also stretches itself out and starts to lash out with its hind legs at the American tourist.
The man kept backing up as he fought with the kangaroo, however, the naughty animals still following and coming at him. The animals even continued toward the man and attempted to deliver kicks before the man walked away. "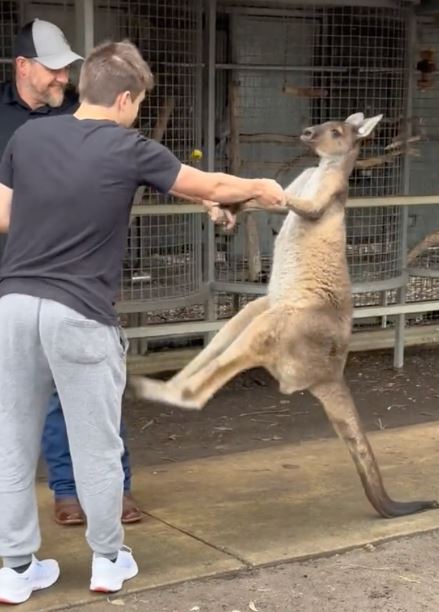 In the recorded footage, the kangaroo continued to advance toward the man until the intervention of a zookeeper occurred. "Cut it out, cut it out, naughty boy," she told the kangaroo, pointing at it.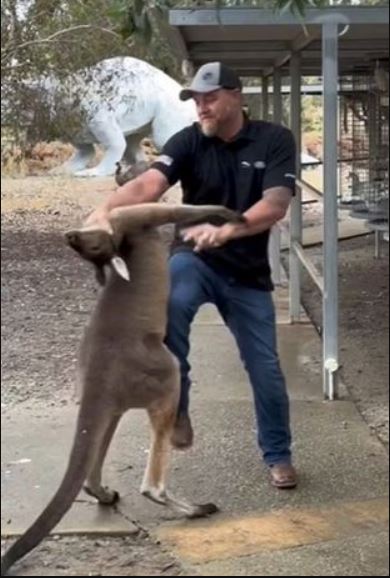 Surprisingly, the kangaroo eventually calmed down and abandoned the fight.
According to News.com.au, both the men and the kangaroo weren't uninjured despite a few successful strikes from each party.
A video went viral on the internet and has attracted numerous comments.
"He handled it very well," one person wrote.
"He dealt with the situation calmly and appropriately."
"Fortunately, it was just a medium-sized kangaroo; otherwise, it could have caused a lot of damage," praised another person.
"Thank you for your kindness and patience."
This is the first time happen a fight between a human and a kangaroo. Before, a clip recorded a man fighting a kangaroo to protect his pet dog when the dog was being bullied and threatened by a large kangaroo.
Read more: Man fights with a kangaroo to rescue bullied pet dog