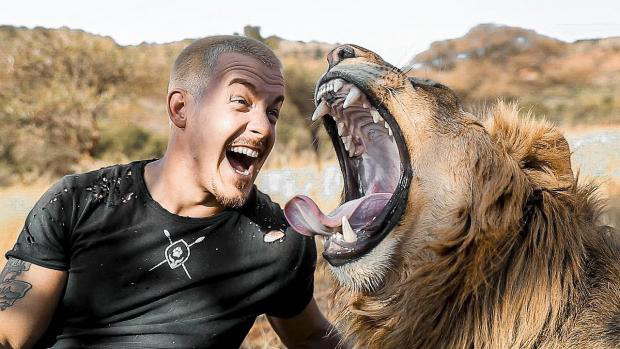 Dean Schneider became a celebrity on social media with stories about selling his company, keeping his business in Africa, and using all his savings to build a wildlife sanctuary. The boy from Switzerland has loved animals since he was a child and was fascinated by ferocious species such as hyenas, lions, and leopards.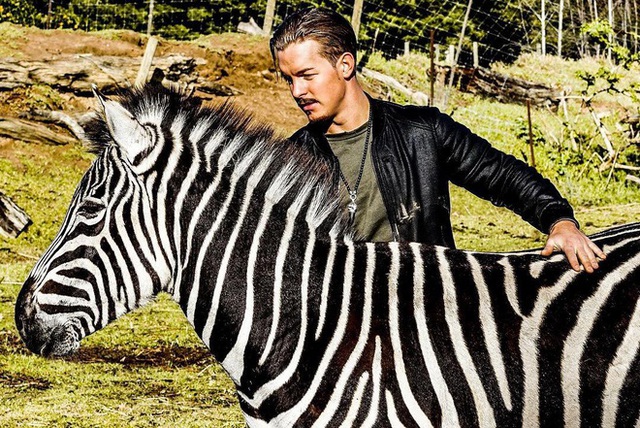 Dean worked as a well-paid financial advisor before deciding to change the direction of his life. Until he traveled to South Africa and witnessed the survival of wild animals, the 27-year-old boy's affection for them deepened. Soon after returning to the country, he chose to return to South Africa and start a new life here.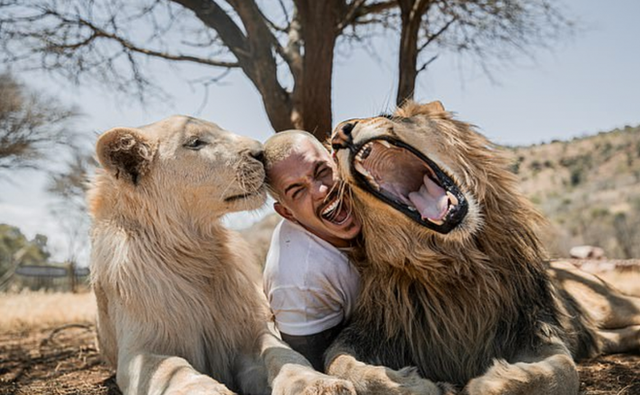 "At first, my family and friends were not supportive of me, but seeing that I was decisive and determined, they eventually accepted," Dean said.
In South Africa, this guy started a project called Hakuna Mipaka, which means "infinity". The money saved is all used to run the 400-hectare sanctuary, where many of the wild animals are rescued from poachers, and the circus often forces the animals to perform for entertainment.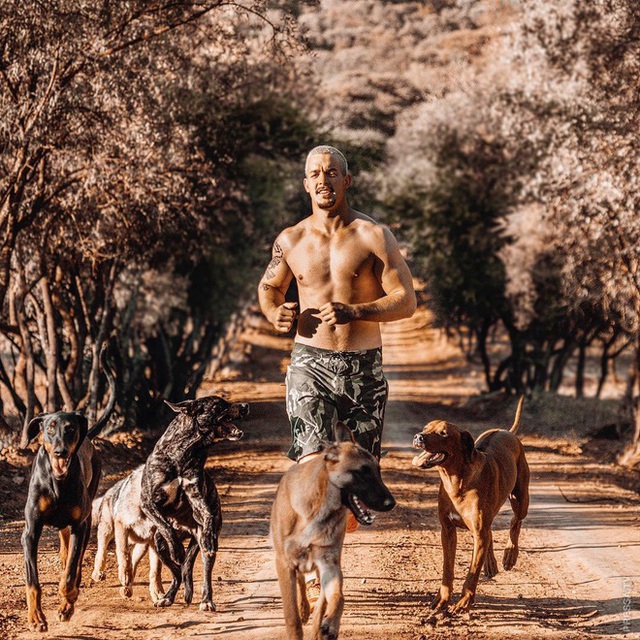 Animals in the sanctuary are not forced to breed, nor are they traded or put on shows for money. In addition, each animal is regularly checked by a veterinarian. Thanks to the care of their owners, most of them can run freely instead of being kept in cramped cages.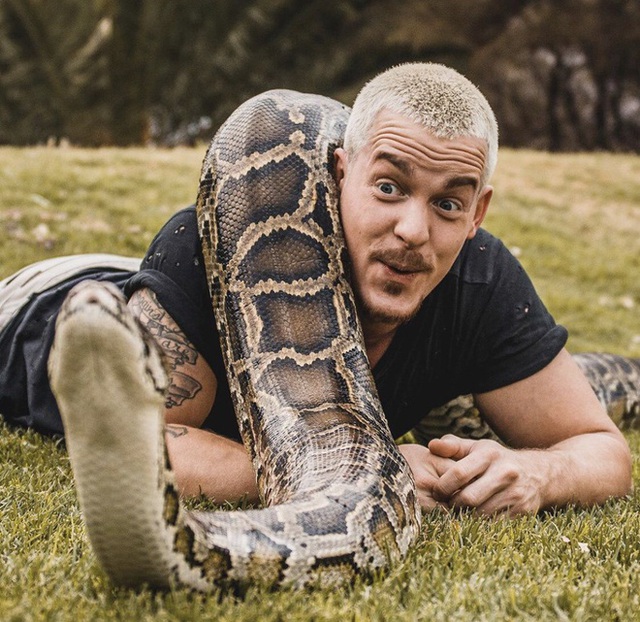 Dean's daily job is to clock in and play with the lion. He said it was his favorite animal. To get to know and befriend them, Dean often approached the lions when they were young. In addition, he took the time to observe and study the behavior of this species.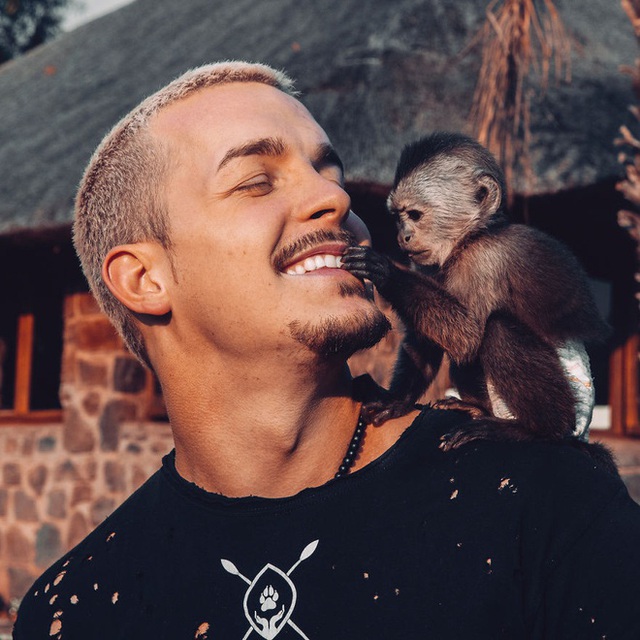 For the first two years, Dean's conservation center ran on all the money he had amassed. Then, to cover operating costs, Dean set up a fund to raise money and mobilize people to work together to protect the many animals that are endangered by rampant poaching.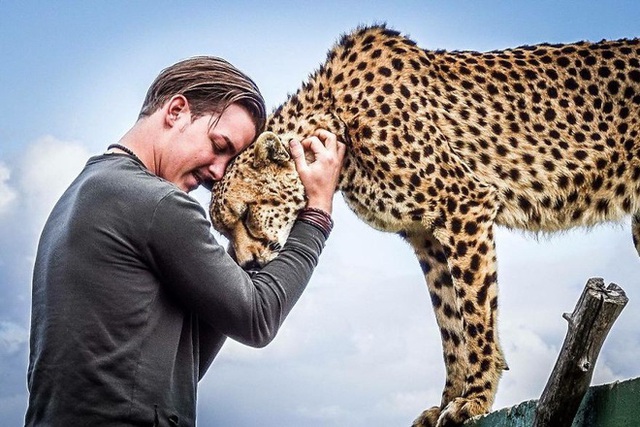 The 27-year-old Swiss guy is completely satisfied with his life now. "My mission is to bring love for animals into everyone's heart. I believe my efforts will help wildlife continue to live on this planet," Dean wrote in a description on the project's website.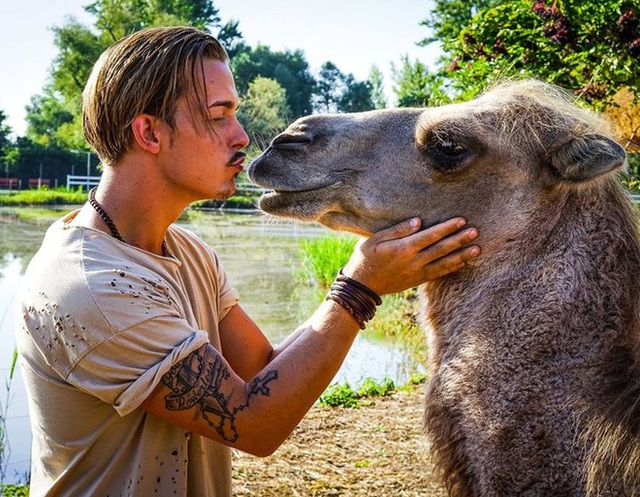 On his page, he often shows photos of himself playing and getting up close and personal with many different animals in the sanctuary.
Although he was scratched by a lion once when playing with them, Dean said that he was not afraid and never approached them again. Even if it was for self-defense, Dean didn't think it was necessary.