A passenger publicly shamed her boyfriend after he refused to pay a mere tenner to sit next to her on their flight. Although the couple had planned to fly together from Vienna, they got separated due to the airline's seating allocation.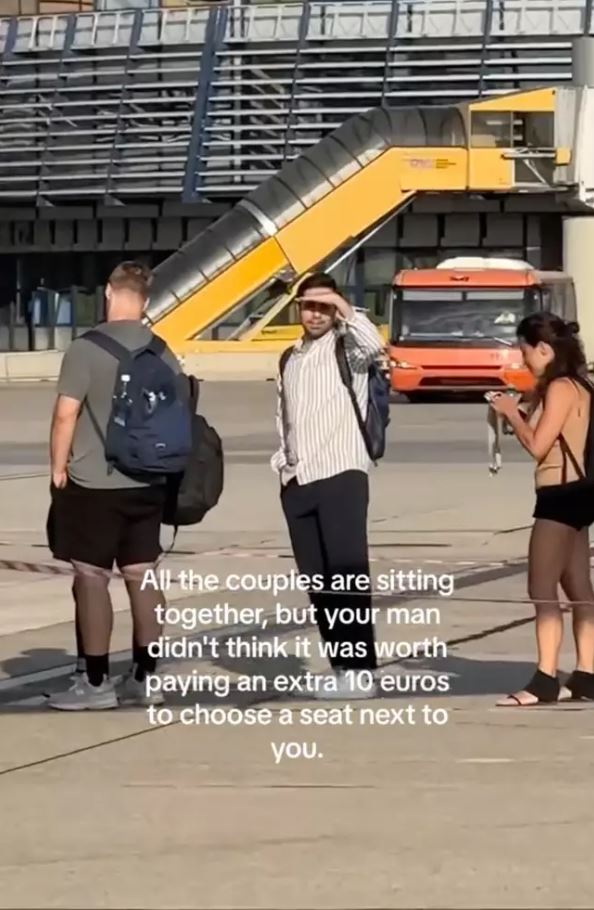 Instead of choosing to pay the small fee and sit next to his partner, the boyfriend opted to keep his money and sit among strangers.
Gamze (@esengamze), the man's girlfriend, captured him boarding the plane alone in a video, zooming in on his face as he waited to board. 
On her TikTok, she said:: "All the couples are sitting together but your man didn't think it was worth paying an extra €10 (£8.50) to choose a seat next to you."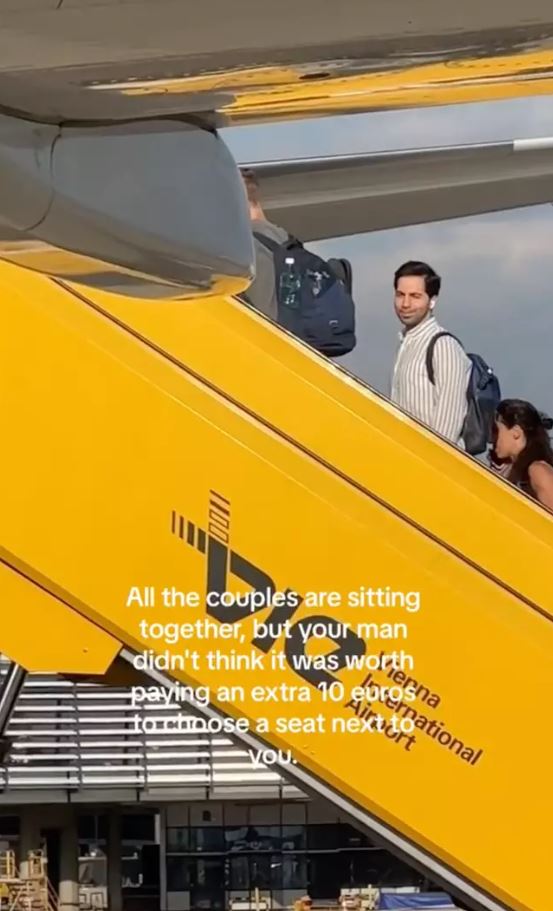 After this story, a man reignited the heated debate about whether paying an extra fee for a seat next to his partner on a plane is truly worthwhile.
This situation has caused a divide on the internet, with the video being viewed by nearly five million people since it was shared. While many people agreed with the girl, a significant number actually supported the boyfriend's stance.

One wrote: Lol I wouldn't pay extra to sit next to my partner. I live with him and will see him when I get off 
One person commented: Unless I'm on a long journey and pay for extra leg room I never pay to book seats together be it with my husband, my adult daughter or a friend. I'm an adult and can manage to sit without them for a few hours. The majority of the time we get seats together or across the isle anyway but if not it's no big deal. The only time I paid for seats was when my granddaughter was a child and travelled with us.

A third added: : wow does it really matter if you sit beside your partner on a plane 
Someone said: This question is, would you book that flight if it was £10 more? If yes, why wouldn't you pay. But on the other hand, airplanes should always try to let people who travel together sit beside each other, when that's not possible, because of late check-in, I can understand it's the customers responsibility.
With one saying: That only happens with airlines like Jet Blue and American Airlines. Not with the cheaper airlines, they automatically seat you with the people you're with as long as you don't wait til last min to check in. It's like what the point in flying with the more expensive airlines when it's more of hassle.