Several days ago, a video that was uploaded to YouTube captured a man wearing a periwinkle shirt and shorts carving what seems to be "Ivan + Hayley 23" into the ancient structure of the Roman Colosseum. It is known as a monumental architectural marvel that dates back 2,000 years. 
The man, who engraved his girlfriend's name into Rome's Colosseum with keys could, has faced a lot of criticism from the online community.
Read more: Tourist caught 'carving girlfriend's name' into Rome's Colosseum with keys could face jail time
Numerous users call for the man, emphasizing the importance of holding him accountable for his actions. One user expressed, "They got his face, so hopefully he's arrested and charged."
The videographer said that they had shown the video to the staff but they don't concerned about the incident. Some individuals criticized the passive role of the girlfriend, suggesting that she should have intervened to prevent her beau.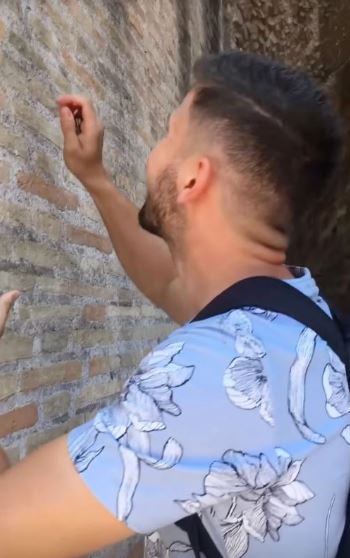 The Colosseum's status as a UNESCO World Heritage Site. So,  carving one's name into it probably may lead to additional penalties for the tourist involved.
According to the report, Italian authorities are actively searching for a tourist who was captured on video carving his and his girlfriend's names into a wall at the Colosseum in Rome.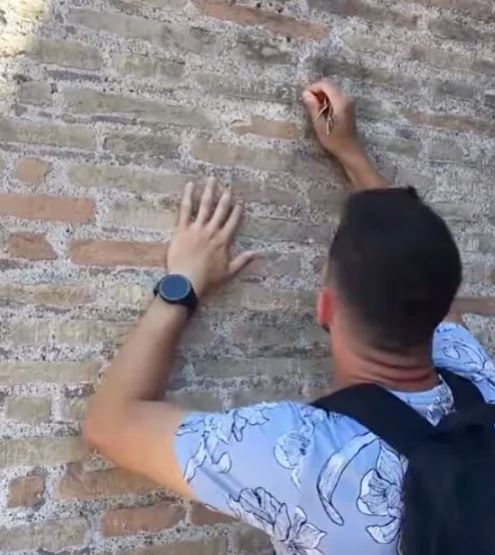 According to the police, the man who was seen carving his girlfriend's name into the Colosseum is the one who will face legal consequences. They even added there will be a trial for this incident, and if the man is found guilty, he may be subject to severe penalties. And his girlfriend 'is not part of the investigation'.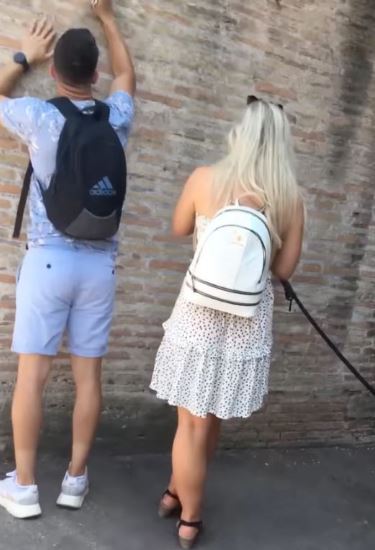 Police contacted him to inform him that he could be fined up to €15,000 (£12,850) and could even be jailed for two to five years.
The Daily Mail reports that the man, who carved his girlfriend's name' into Rome's Colosseum with keys, has expressed his apologies and sincere remorse for his actions.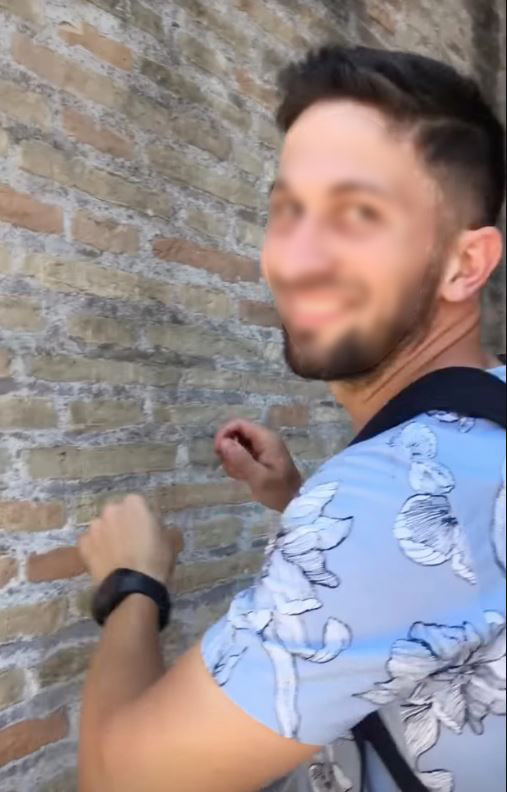 Italian police said: "He had contacted us after we secured his mobile telephone from hotel records and left a message for him to call us.
"He was naturally worried about the legal implications, and these were all explained to him."
Italian Minister of Culture, Gennaro Sangiuliano, said: "This act was offensive to everyone around the world who appreciates the value of archaeology, monuments, and history."
In addition to that, the Italian Minister of Culture, Gennaro Sangiuliano announced that Italy would be enacting stricter laws regarding tourists who are found guilty of damaging historical sites.
In 2014, a tourist who engraved their initials into the structure faced a fine of €20,000 (£17,000).