After showing off his physique gained through training alongside UFC stars Israel Adesanya and Alex Volkanovski, Mark Zuckerberg seems ready to challenge Elon Musk in a cage fight.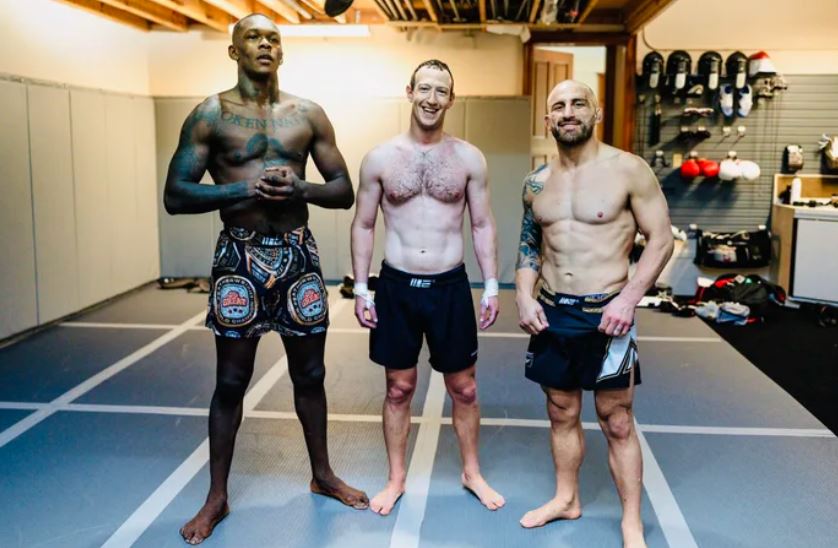 Previously, Elon Musk and Georges St-Pierre joined forces for a training session to prepare for a fight against Mark Zuckerberg. However, The CEO of Threads also receives assistance from two UFC champions.
For a training session, Mark Zuckerberg appears to have joined Israel Adesanya, the UFC middleweight champion, and Alexander Volkanovski, the UFC featherweight champion.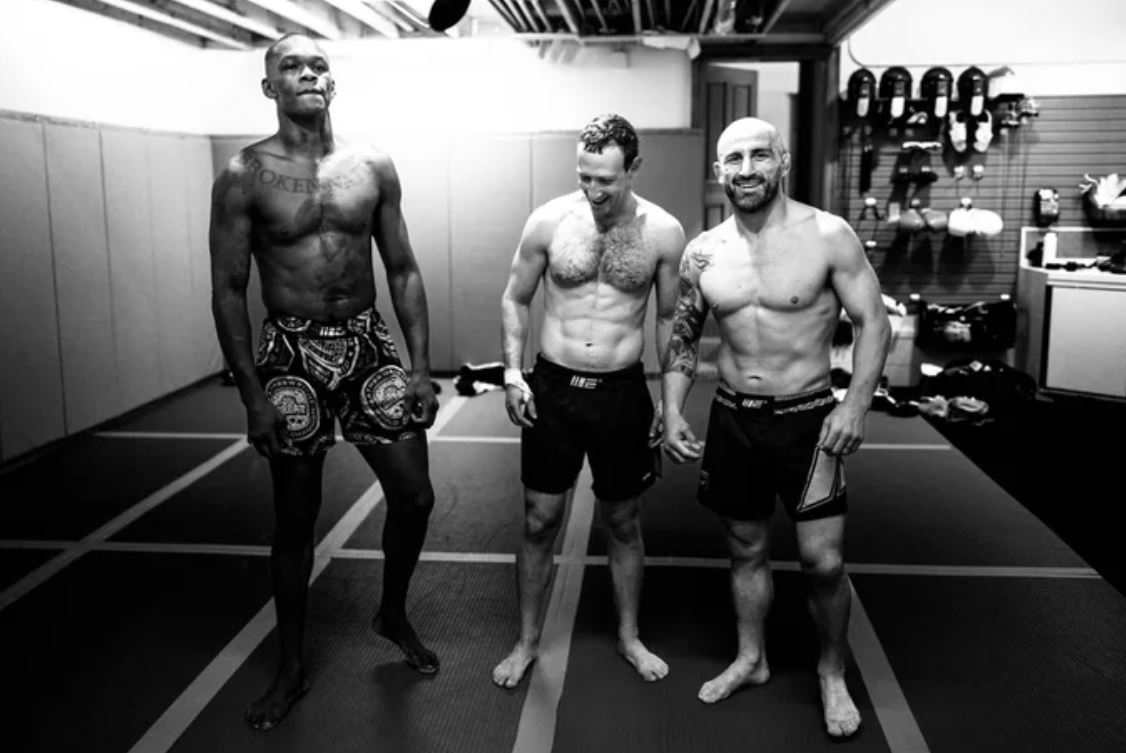 The photos were posted on Tuesday by Adesanya. It is worth noting that Volkanovski had recently defended his title, just three days prior to the posting of the photos.
In the picture shared, the three men can be seen wearing training shorts and standing on mats, while Zuckerberg's wrists are taped.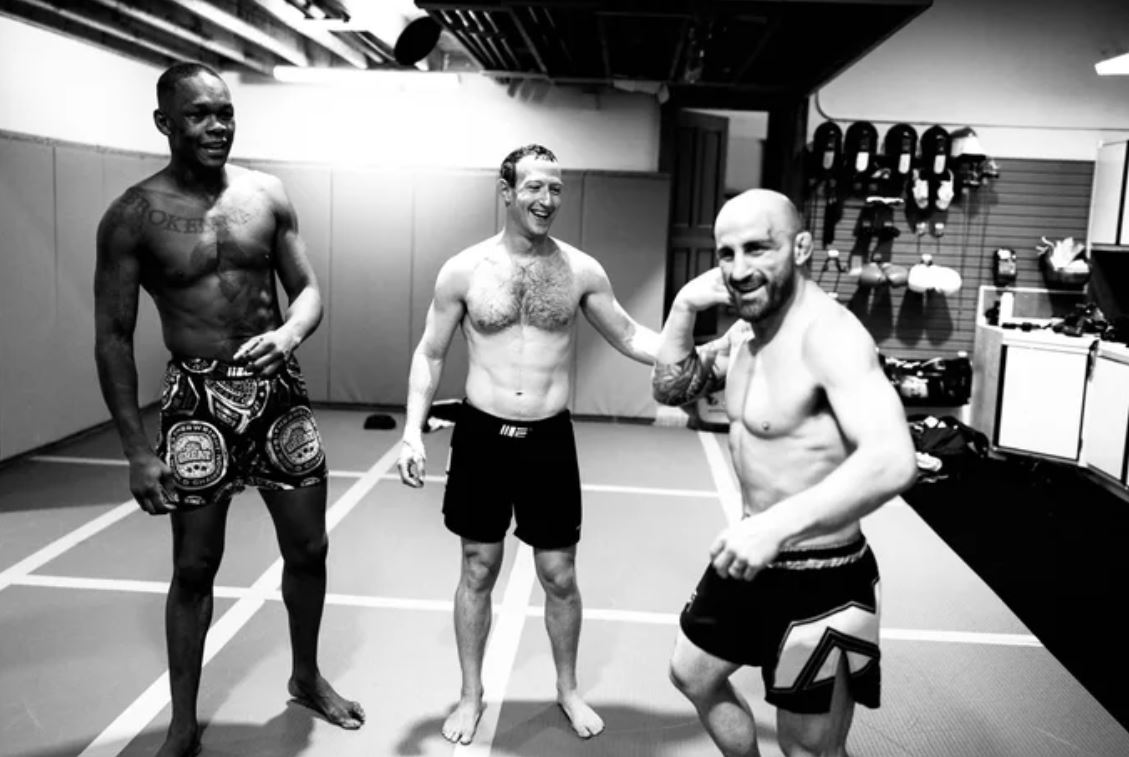 Adesanya shared a trio of snaps on Twitter of the three together with the caption: 
Adesanya shared a trio of snaps on Twitter of the three together, with the caption: "No fugazi with Mark" along with "This is Serious Business‼️"
Zuckerberg responded:  "It's an honor to train with you guys!"
Volkanovski said, 'Always great to catch up', to Zuckerberg.
It is not unexpected that Zuckerberg greatly admires the fighters, while he is also a Brazilian Jiu-Jitsu fighter himself and has previously made public declarations of being a fan of the UFC.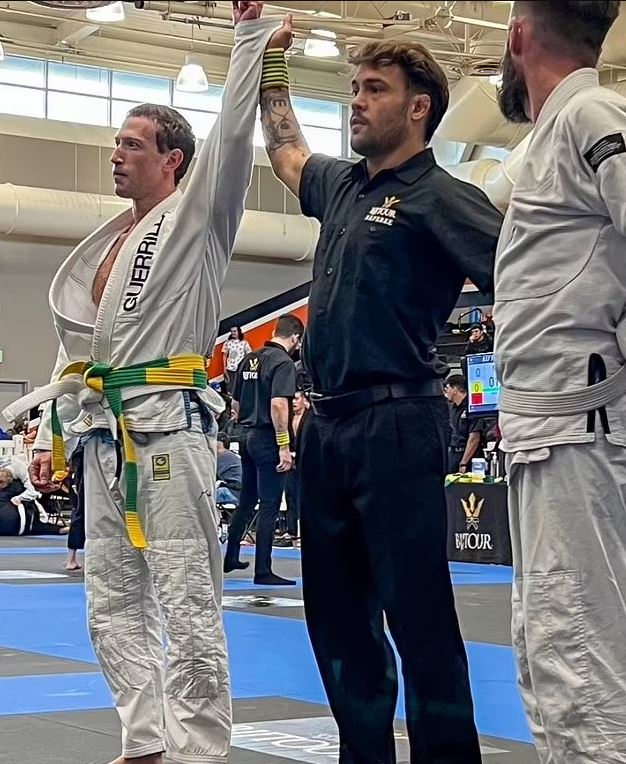 In an interview with Joe Rogan in August 2022, he provided an explanation,  "I really like watching UFC for example, but that's because I also like doing the sport." Zuckerberg also calls it "the best sport."
These new images emerged after Elon Musk publicly challenged him to another type of competition.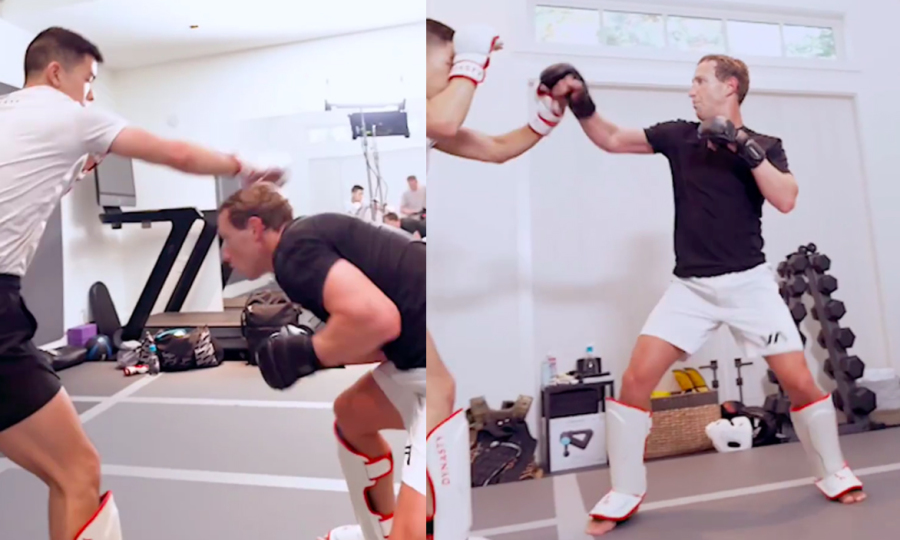 Meta CEO and co-founder Mark Zuckerberg (Mark Zuckerberg) officially announced the launch of Threads - the platform is known as Instagram's text chat application.
Threads is available in more than 100 countries on the Apple App Store and the Google Play online store, Meta said.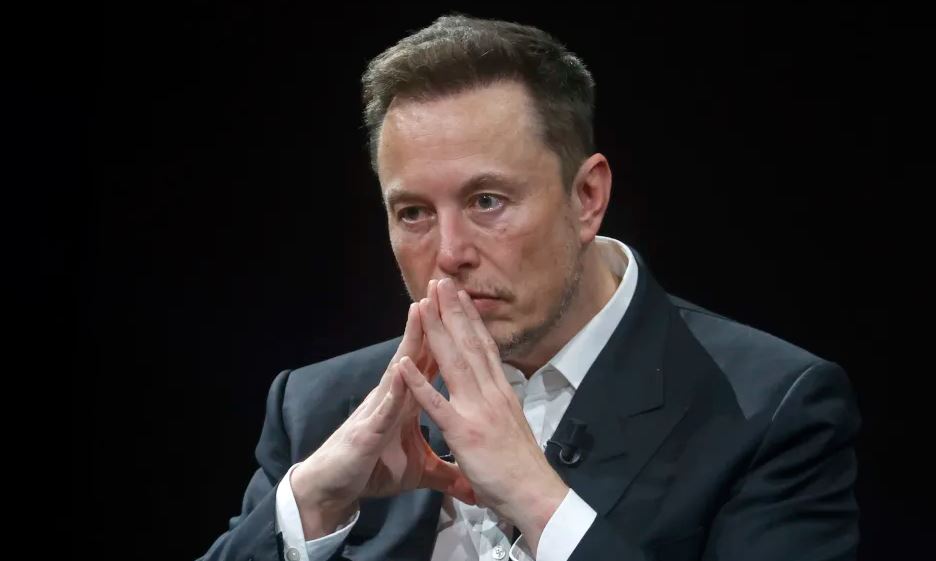 Currently, Threads is seen as a competitor and a huge threat to Twitter.