In July 2020, Andy Taylor, a 57-year-old metal detectorist from Lincoln, unearthed an ancient gold 'posy' ring believed to have been hidden by the Sheriff of Nottingham centuries ago.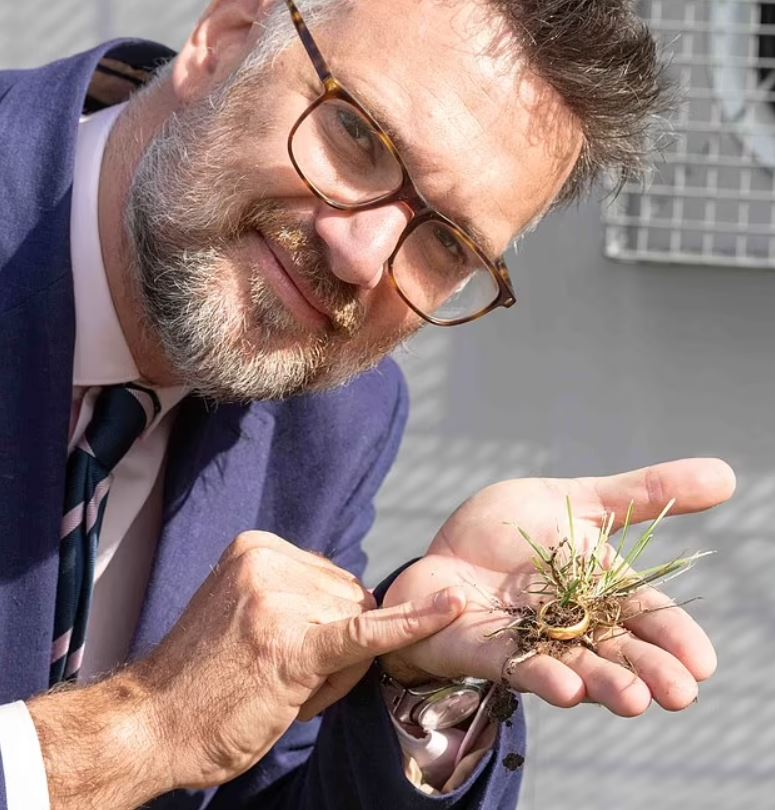 A 460-year-old posy ring was unearthed on farmland in Rushcliffe, located about 27 miles from Sherwood Forest, which is historically associated with the legend of Robin Hood.
Dating back to around 1560, this 460-year-old ring was a cherished love token from the 16th century. The ring weighs 15g and bears the mysterious inscription 'I Meane Ryght.'
Mr. Taylor discovered the jewelry just five minutes before his friend Graham Harrison, aged 65, found a signet ring believed to have belonged to a former Sheriff of Nottingham, featuring the crest of the Jenison family.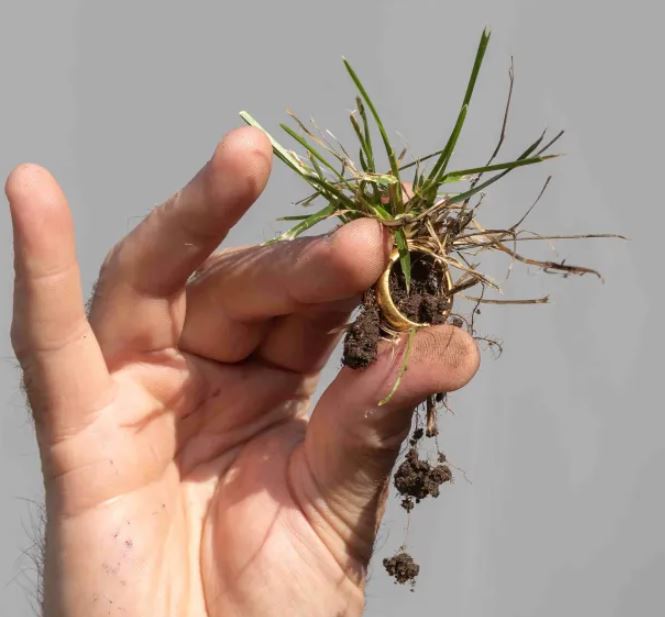 This family had historically held the position of High Sheriffs of Nottingham and the ring was later sold for £8,500 at an auction in March.
Sir Matthew Jenison was tasked with looking after the trees in Sherwood Forest, the same forest where legend has it that the famous outlaw Robin Hood and his group of with his band of merry men.
According to legend, the Jenison family also amassed substantial wealth from valuables left under their safekeeping during the Civil War, which were never reclaimed.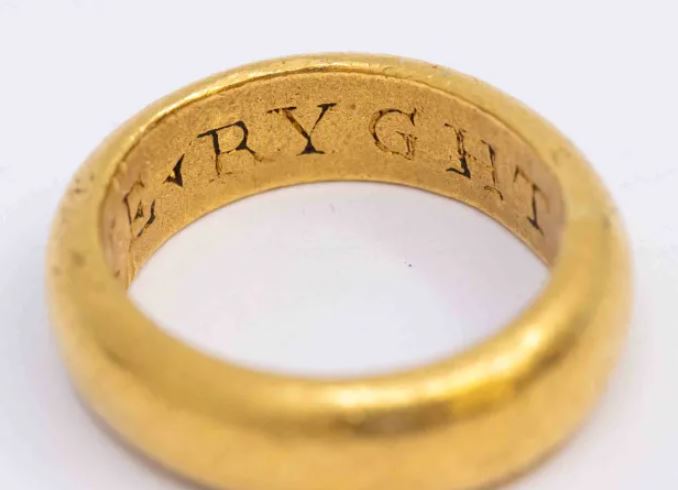 This theory gained further credibility when a buried hoard of silver coins from the Civil War era was discovered in the same field where both rings were located.
As a result, Mr. Taylor, who discovered the posy ring during a metal detecting club event, now speculates that it might have once belonged to a Sheriff of Nottingham or someone known to him.
He said: 'I dug a divot in the sandy soil and there was the ring, just looking at me. It was an exciting find. When that signal goes off you never know whether it will be a ring-pull or ancient treasure.
'Within five minutes of me finding it, Graham dug up the Sheriff of Nottingham ring nearby. Some coins were discovered in the area on the same day too.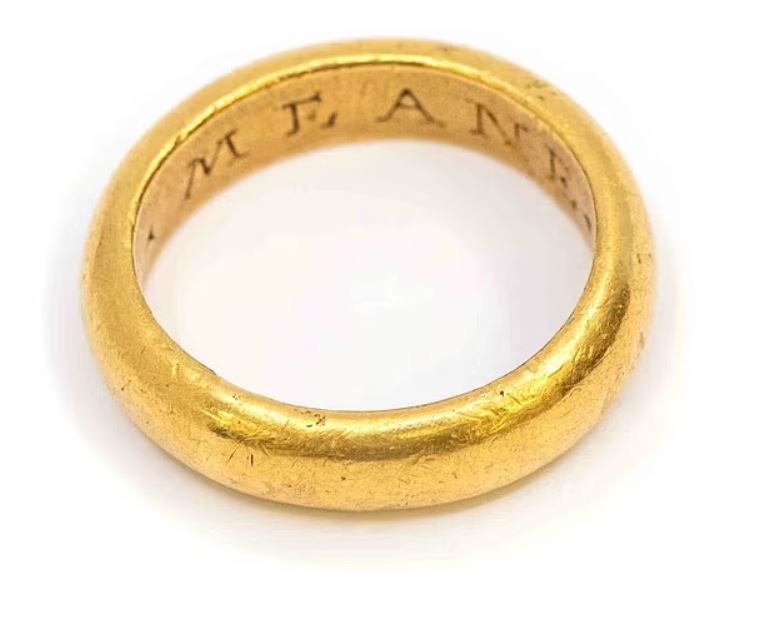 'I'm 95 percent certain both the rings and coins originally belonged to the same person. They were all found within 10 square metres of each other.'
In Mr. Taylor's opinion, this could have been a collection of valuables buried simultaneously. Legend has it that the family of the Sheriff of Nottingham concealed these treasures
'I think the ring may have belonged to him or someone close to him. It appears to be a man's posy ring, which is unusual.'
'I have never sold any of my metal detecting discoveries before but if I don't part with the ring it will just be stuck in a pot forever with my best finds. I would like it to go to someone who will appreciate its historical value.'
The ring then was under the hammer at Hansons Auctioneers in Etwall, Derbyshire, in October. The ring has an estimated value between £2,000 and £3,000. Charles Hanson, the proprietor of Hansons Auctioneers, commented on the ring's enigmatic charm and its possible connection to the Sheriff of Nottingham or the Jenison family.
He added:'I suspect the posy ring was lost, or buried for safekeeping, in the mid-16th century, perhaps in the reign of the short-lived Edward IV or in the very early years of Queen Elizabeth I's reign (1558 to 1603).
The typeface used on the ring corresponds to the Roman capitals in use until around 1560, after which italics began to appear.
In centuries past, posy rings served as betrothal or wedding rings. The inscriptions inside were a private sentiment between the giver and the recipient, leaving us to speculate about the significance of 'I Meane Ryght' to the ring's owner.
Its substantial weight suggests that its owner was wealthy. This ring likely served as a gesture of love or esteem nearly 500 years ago."
Mr. Hanson added: 'It's remarkable to think this ring was probably given to its original wearer 120 years before the Great Fire of London in 1666 and was crafted out of gold before the Spanish Armada set sail in 1588.
'For any lover of history, it has to be the ultimate gift. Of course, mention of the Sheriff of Nottingham reminds us of Robin Hood but the signet ring sold in 2022 related to a later sheriff.
'Tales of Robin Hood emerged in English folklore as early as the 13th and 14th centuries.
'Nevertheless, these finds still evoke those memories and remind us of Nottinghamshire life during the turbulent times of the 16th and 17th centuries.'