Witnessing the monkey's quick action and affection towards the cat has touched many people's hearts.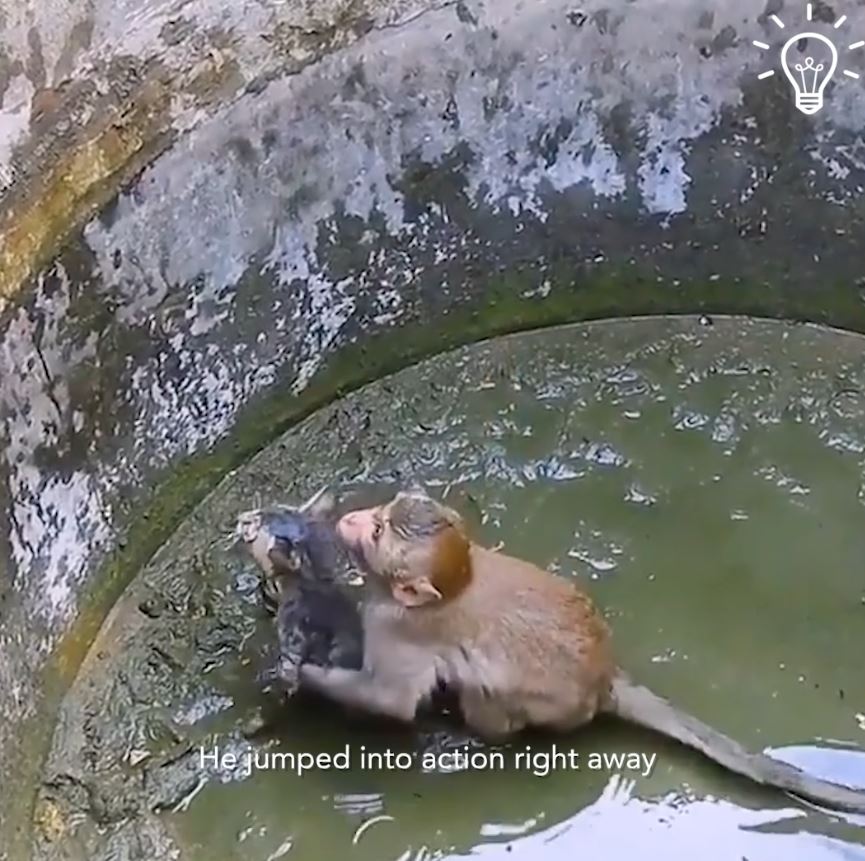 The touching clip was tweeted on April 16 with the caption "Witnessing the most moving monkey rescue ever!" and has gained widespread attention.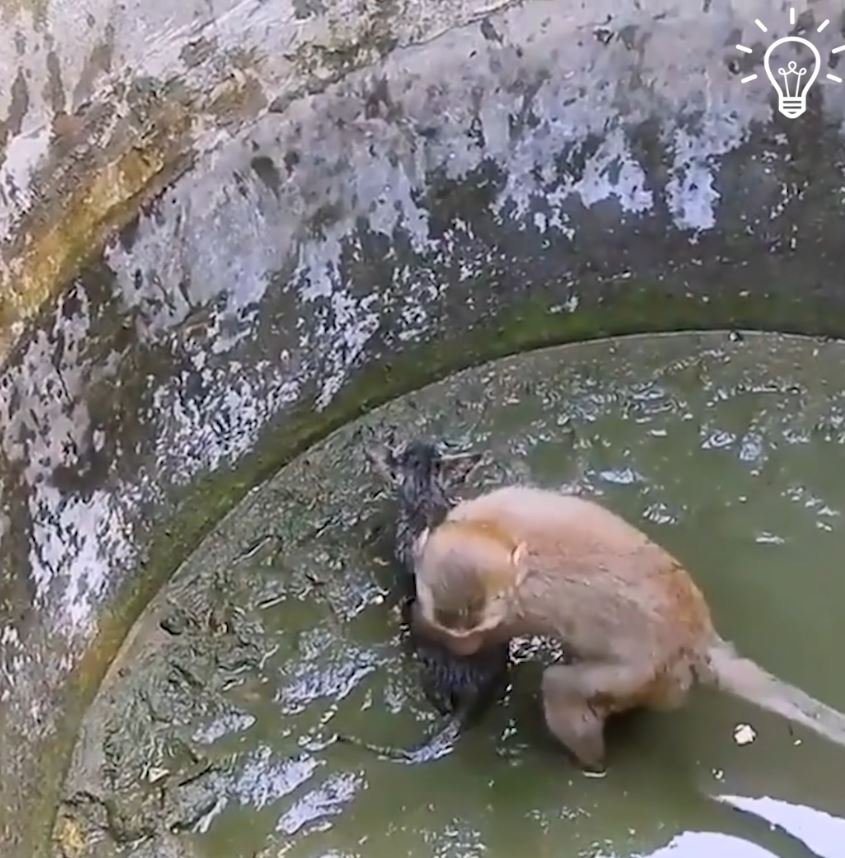 The video begins with a monkey attempting to rescue a poor kitten trapped in an abandoned well filled with mud. The monkey responded to the kitten's weak cry and jumped into the well to save it.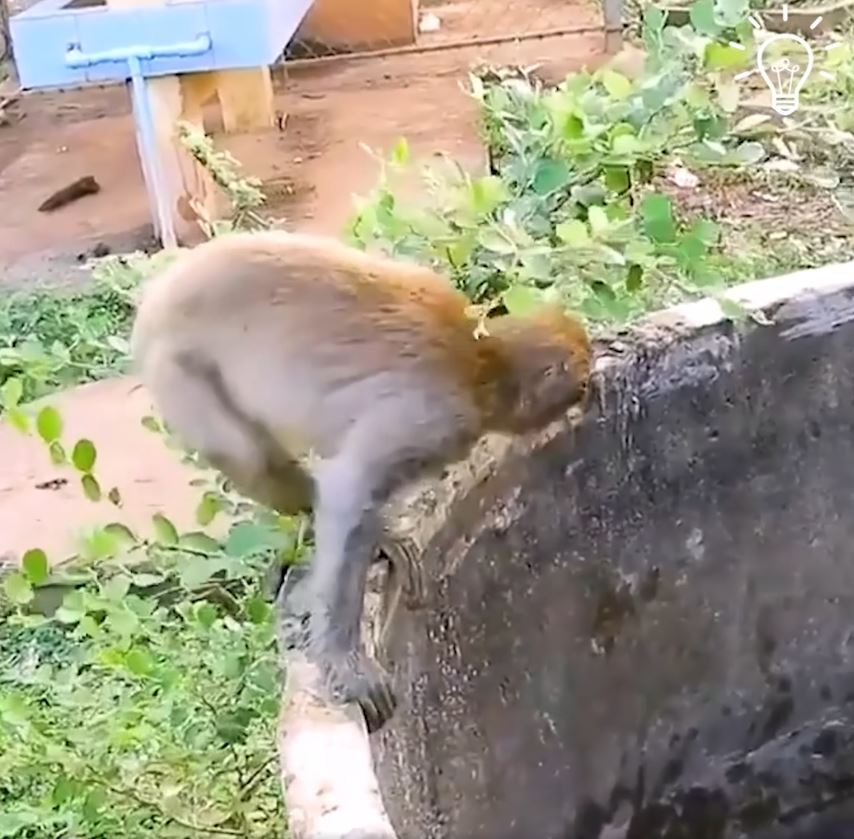 Although the brave monkey tried his best to rescue the kitten, he could not successfully lift the kitten from the thick muddy surface.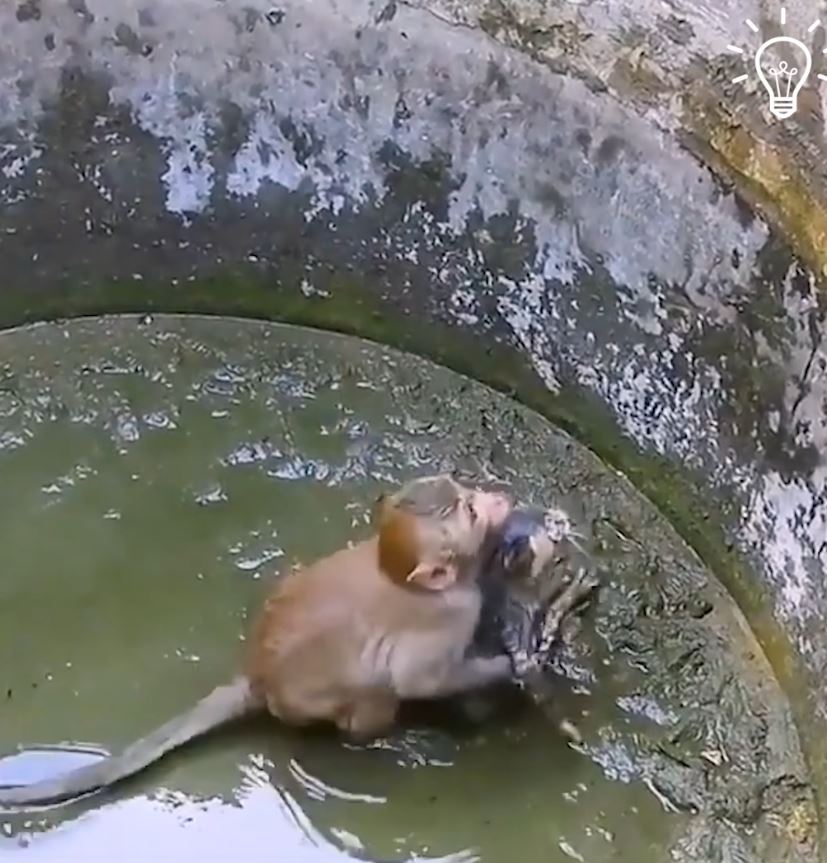 Despite his inability to rescue the kitten, the monkey hopes for another monkey to help, but it also seemed scared and ran away from the scene.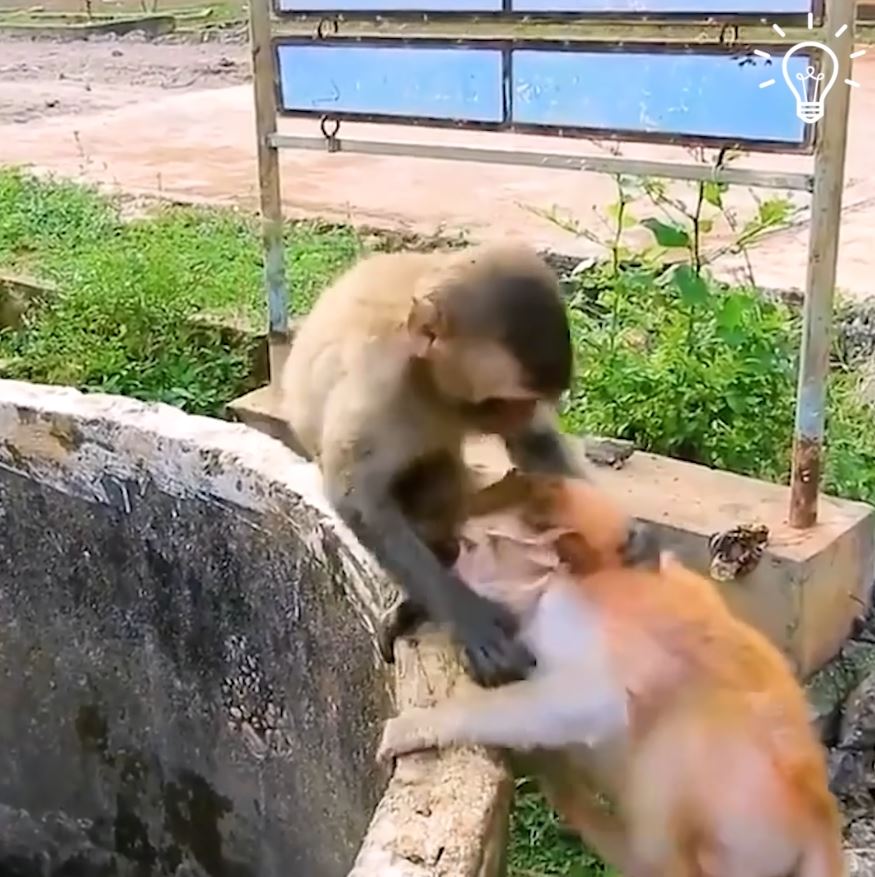 Fortunately, a little girl passed by and saw the two animals' pitiful love. She descended into the muddy well and pulled the kitten out, all under the monkey's watchful eye.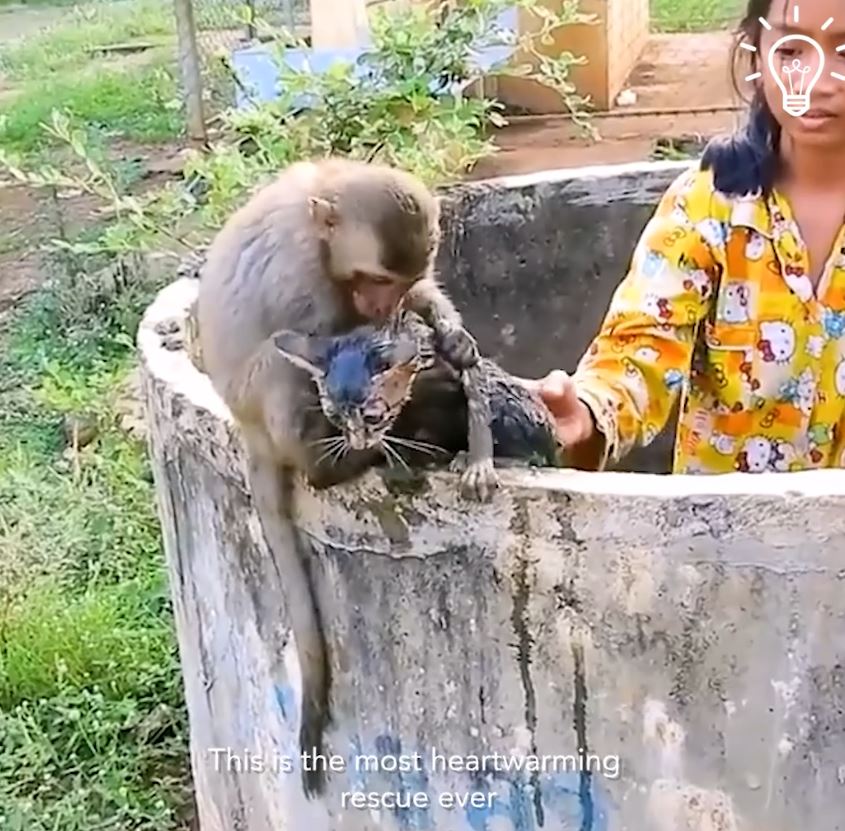 The baby monkey quickly hugged the cat and pulled it close, while an adult was seen drying the kitten with a cloth to remove dirt and mud.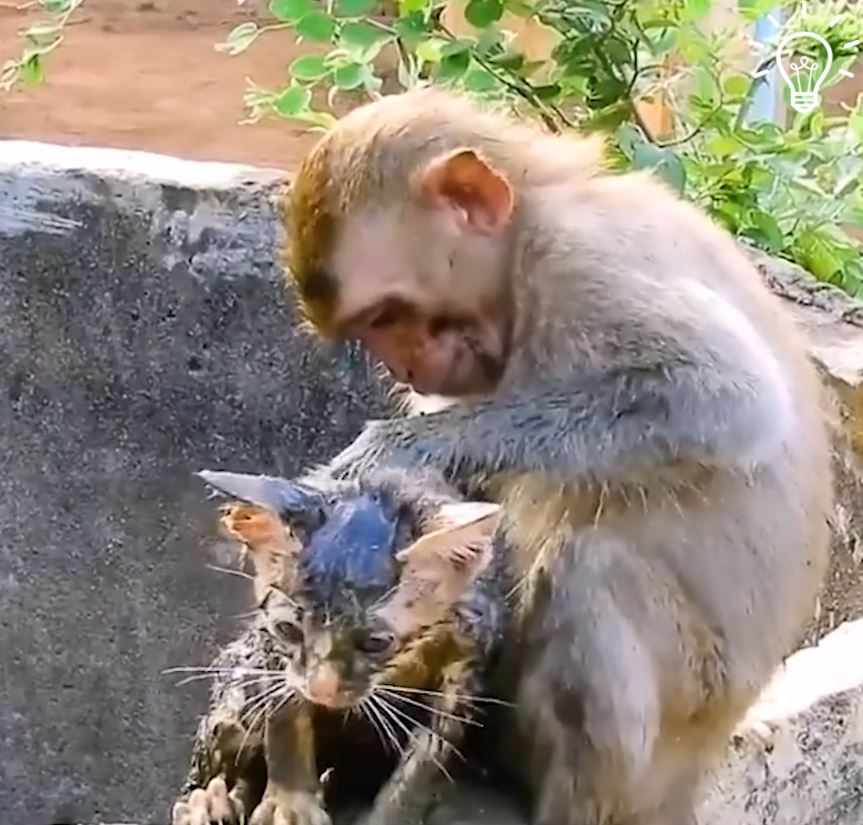 The video quickly gained attention from the Twitter community, with some people deeply moved by the monkey's kindness, while others expressed their displeasure towards the person who took the video but did not intervene to help.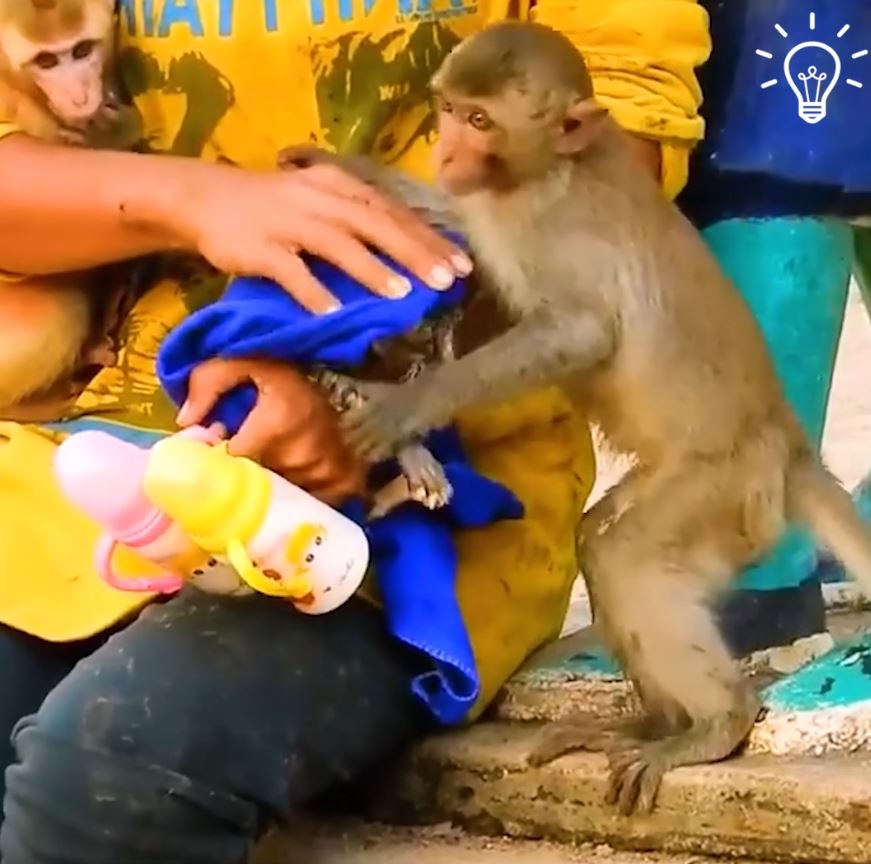 Watching the video below: