A mysterious creature resembling a bizarre hybrid of a mermaid, part fish, part monkey, and part reptile has left scientists stumped. But now, its secrets could be revealed.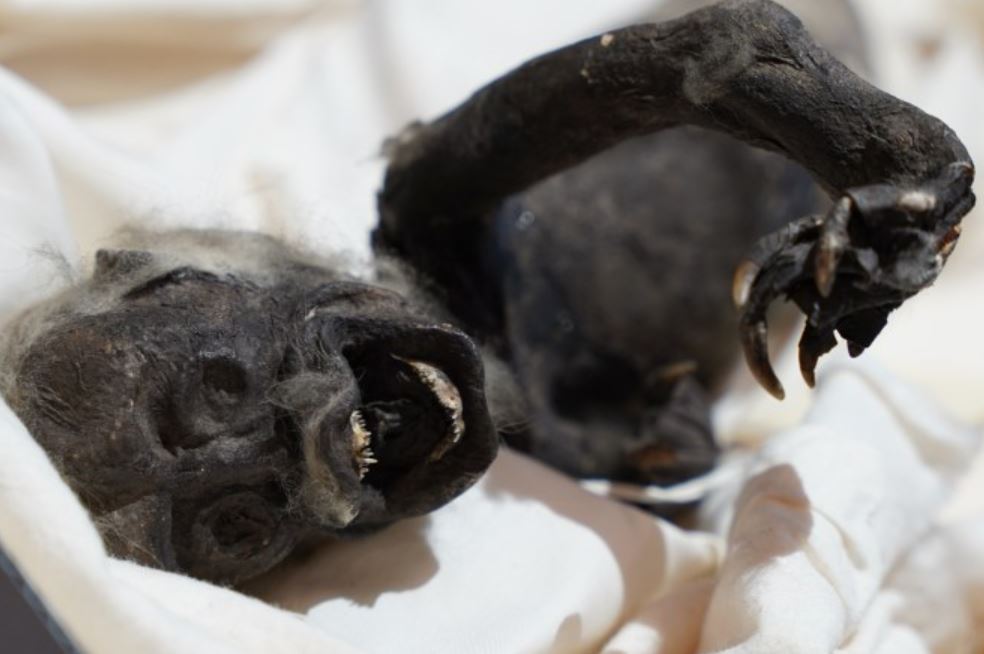 In 1906, an American sailor brought the mummy back from Japan and donated it to the Clark County Historical Society in Springfield, Ohio.
This peculiar specimen was seen with a grimacing face, strange teeth, oversized claws, a fish-like lower half, and a peculiar downy layer of grey hair. Bizarre "mermaid" has been giving museum-goers for numerous decades.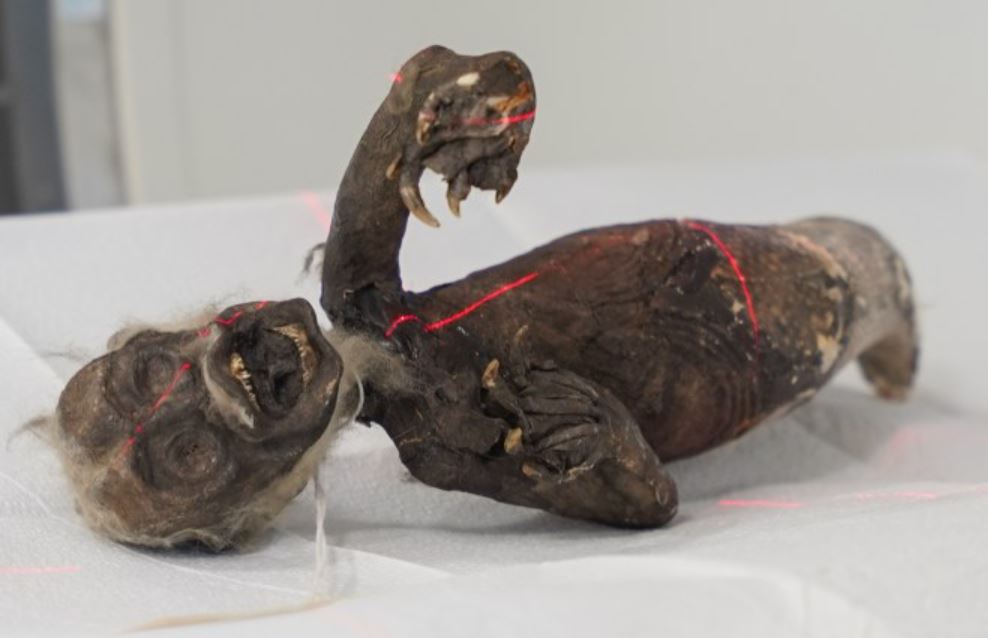 In an effort to decipher its true nature, the mysterious creature, known as the so-called mermaid, was X-rayed and CT scanned for the first time. Now, its secrets could be revealed
 Joseph Cress, a radiologist at Northern Kentucky University, said: "It seems to be a hodgepodge of at least three different species externally."
"There's the head and torso of a monkey, the hands seem to be that of an amphibian almost like an alligator, crocodile, or lizard of some sort.
"And then there's that tail of a fish – again, species unknown."
He added: "It is obviously fashioned, almost Frankensteined together – so I want to know what parts were pulled together."
"Natalie Fritz, representing the Clark County Historical Society, described this creature as the 'Fiji mermaid.' This is known as a hoax creature popularized by P.T. Barnum."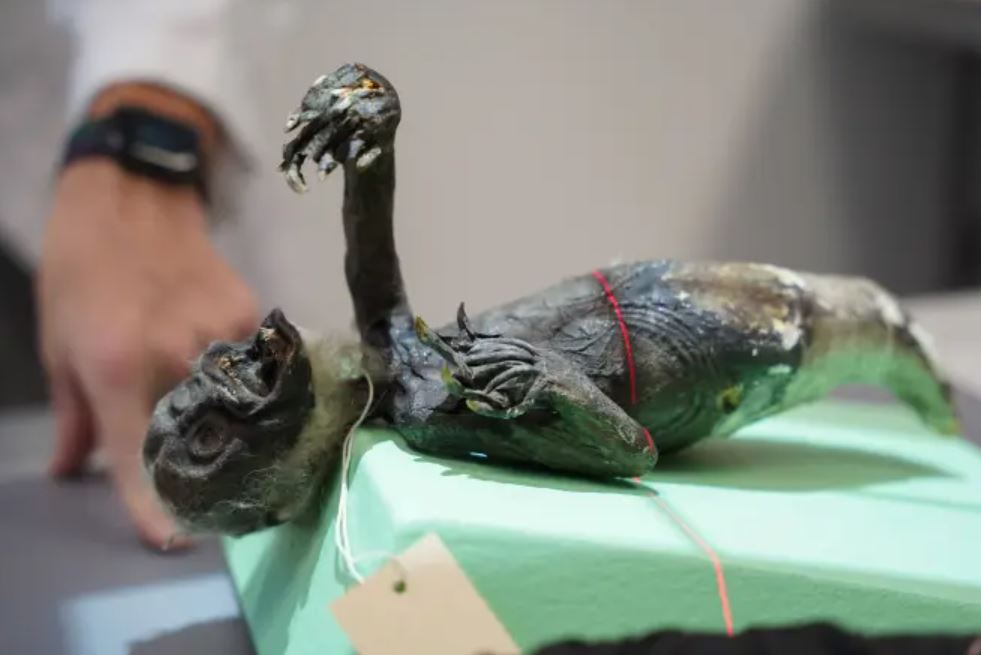 Barnum, whose life inspired the 2017 hit film "The Greatest Showman," had previously showcased a similar specimen at his American Museum in New York until it succumbed to a fire in 1865.
In Japan, a temple in Asakuchi once worshipped a Fiji mermaid, which was later revealed to be a creation crafted from cloth, paper, cotton, fish scales, and animal hair. Legends linked the Fiji mermaid to the belief that tasting mermaids would grant immortality to whoever did so.
However, in the United States, these mermaids remain a secret.
Regarding the CT scanning process, Dr. Cress explained that it would enable them to dissect the artifact into "slices," with the hope of determining whether any part of it had once belonged to a real animal.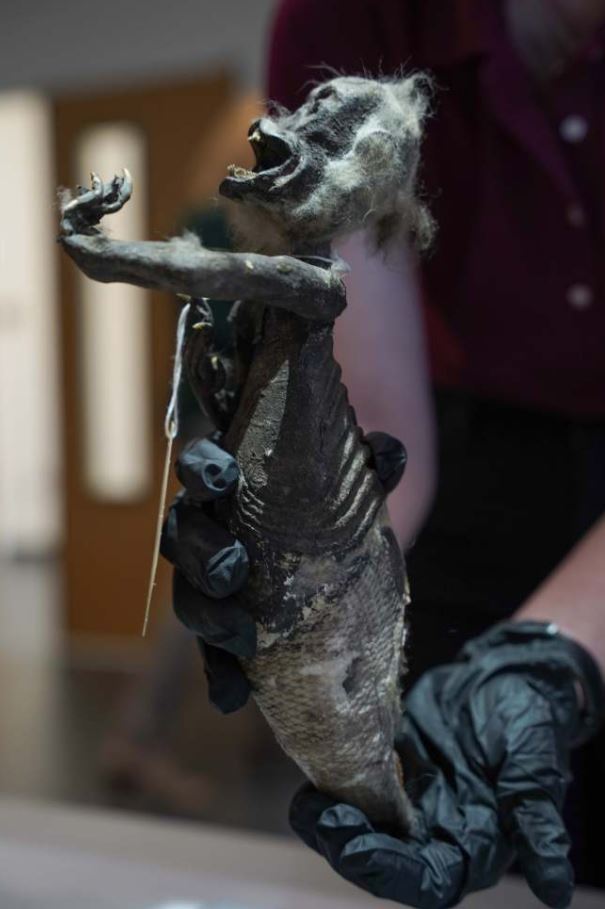 He elaborated, stating: "By doing that it gives us more data,"
"Can you see the ear cavity continuing to where it would then connect to the brain?
"So we're doing that to all parts of this Fiji mermaid, not just the head and facial region, but also the thoracic region, and then that tail end."
Ultimately, the data will be forwarded to experts at the Cincinnati Zoo and the Newport Aquarium, who will endeavor to identify which creatures, if any, were amalgamated to form the enigmatic mermaid. Their analysis aims to furnish us with long-awaited, concrete answers.