A beachgoer in Darwin was left stunned after encountering a small 'alien-like'  organism concealed in the sand during his day at the beach.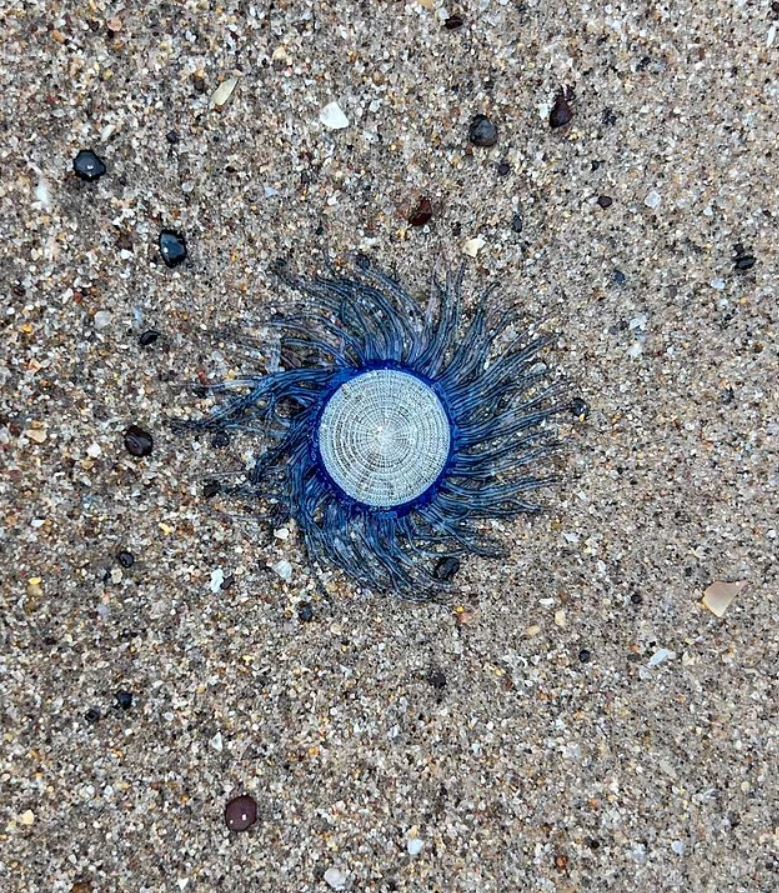 While enjoying the sun, a man was taken aback when he noticed a small, blue sea creature sprawled out on the sand.
He then posted a picture of the creature's seemingly 'alien-like' appearance on Reddit to seek answers about this sea creature.
The picture showed the creature, featuring short, iridescent tentacles surrounding its body, with a glossy, prism-like skin at its center.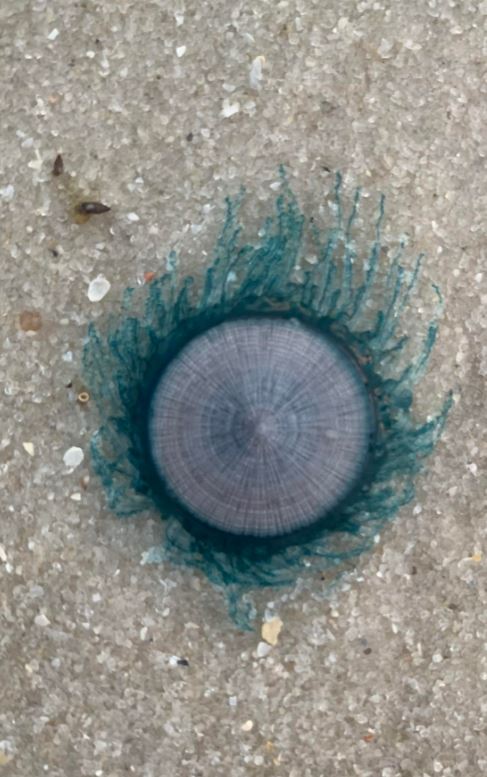 The discovery of this sea creature piqued the curiosity of onlookers.
One person said: Is this thing the "ouch" kind of jellyfish?
A second wrote: they can cause skin irritation but humans can't even really feel their sting. It's not recommended you touch them, but it won't kill you.
A third commented: I remember seeing thousands of them along a beach in Florida. Called a porpita porpita. And yes, they give a mild sting.
Another wrote: I found these "blue buttons" this evening in the beach!!!
Someone else said: If you've ever come across a mysterious Blue Button creature, you might have wondered what they are and how they function. They are found on the beaches of 30A fairly regularly and people are always very puzzled by them.  Here are seven facts about the Porpita Porpita, more commonly known as the Blue Button Jellyfish.
It's similar, but it isn't actually a jellyfish. It's official marine name is Porpita Porpita, and it is a Chondrophore which is a colony of Hydrozoan Polyps."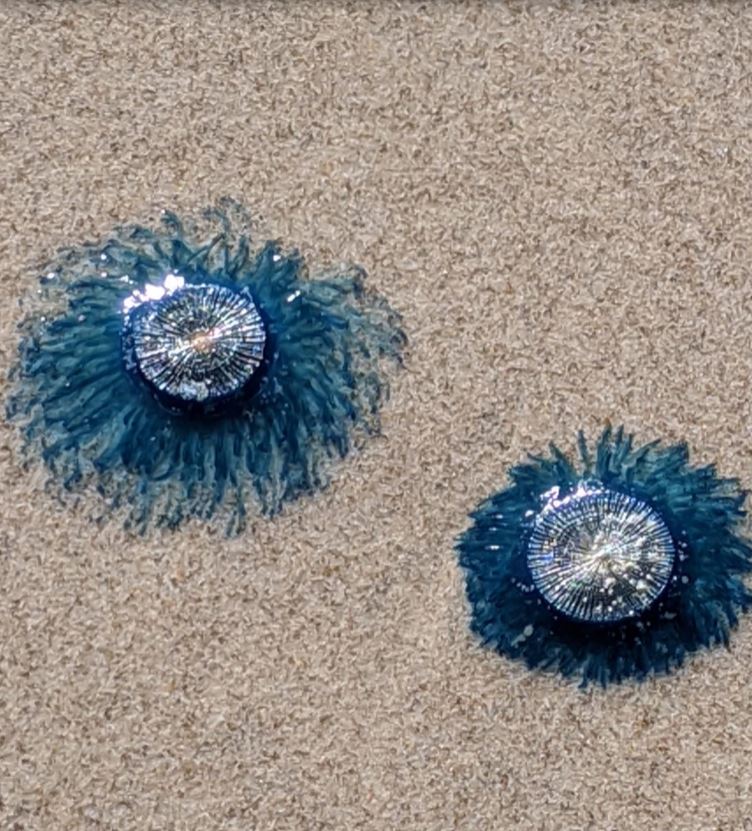 Subsequently, the creature was identified as a blue button jellyfish, a marine organism comprised of a colony of hydroids. 
While the sting of the blue button jellyfish is not lethal to humans and may cause only dermatitis, these jellyfish pose a significant threat to dogs, potentially leading to severe symptoms.
In the summertime, tropical climates, strong tides, and coastal winds frequently wash numerous blue button jellyfish onto Australian beaches.