A mysterious creature, dubbed a 'mermaid globster,' caused considerable commotion when it washed up on a beach in Papua New Guinea last month.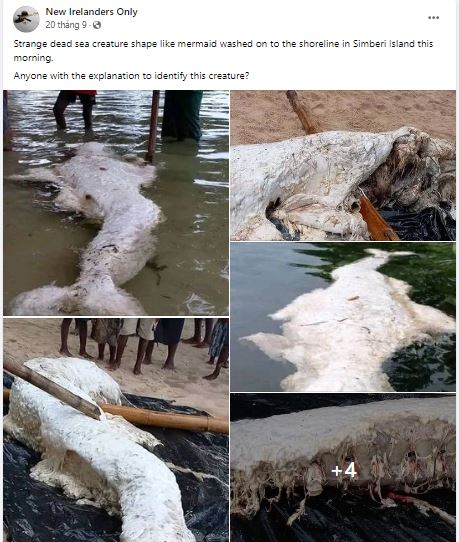 The identity of this enigmatic creature has left experts baffled. Nonetheless, confirmation remains elusive based solely on photographic evidence, and the absence of DNA analysis results is due to the local burial of the carcass.
The discovery took place on Simberi Island, a small volcanic landmass nestled in the Bismarck Sea within Papua New Guinea's New Ireland Province.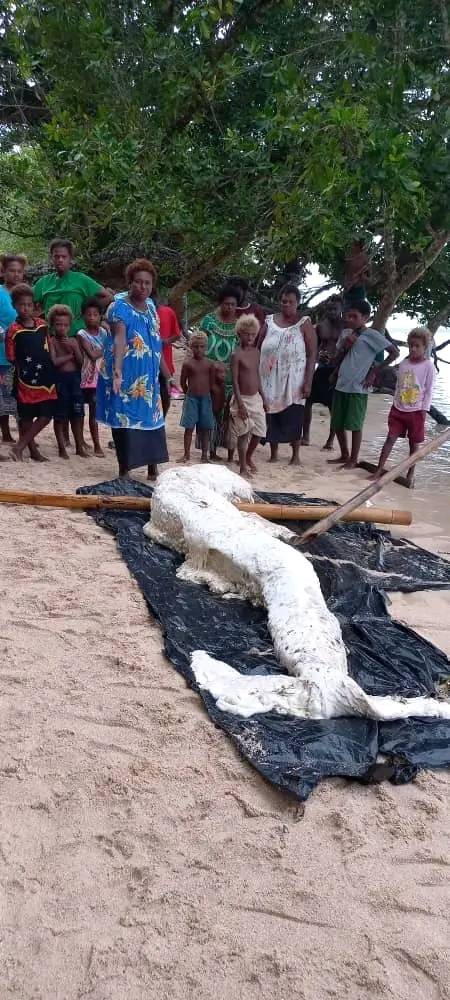 This mysterious creature was known as a globster — an unidentified organic mass that washes up.
Globsters are distinct from typical beached carcasses in that they present a challenge for untrained observers to classify definitively, often sparking debates regarding their true nature.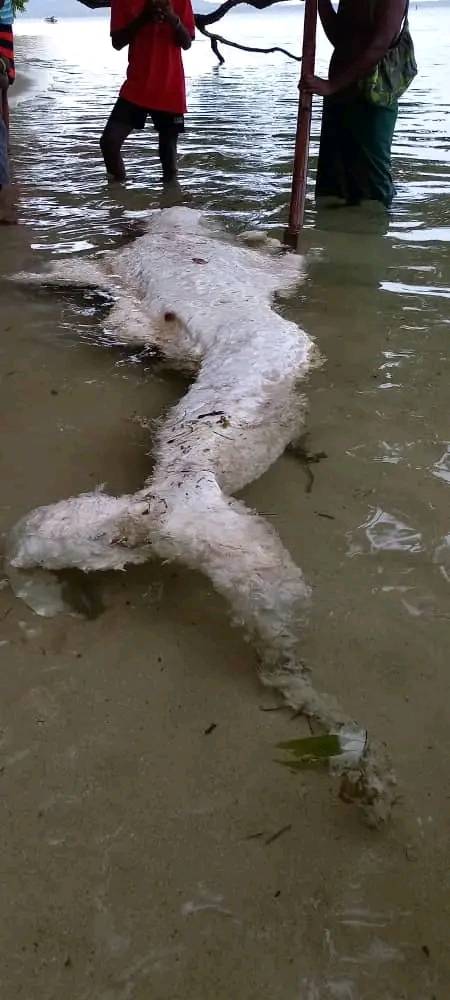 Many globsters are believed to be the remnants of whale sharks or other marine creatures that have undergone substantial decay and, in the process, assumed peculiar shapes resulting from the decomposition of specific body parts.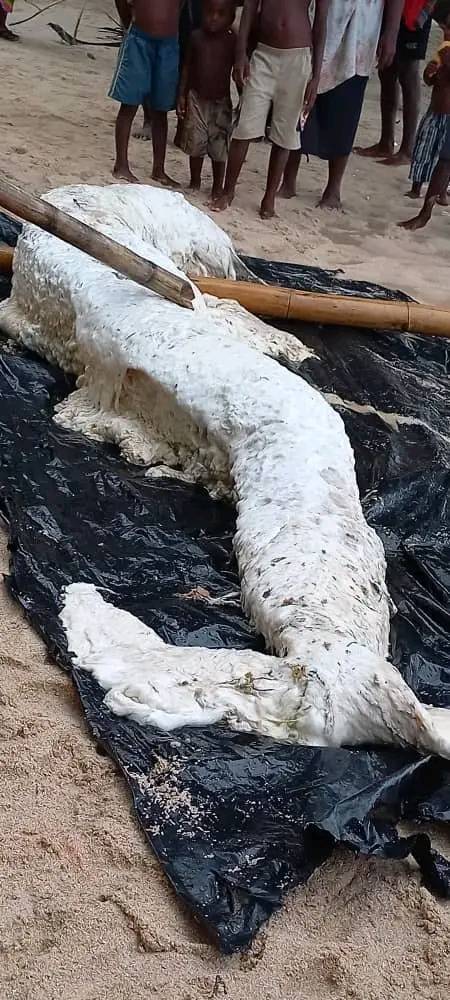 The precise dimensions and weight of this globster remain uncertain since it has already been interred, according to the New Irelanders Only Facebook group.
On September 20, the group posted,: 'Strange dead sea creature shaped like [a] mermaid washed onto the shoreline in Simberi Island this morning.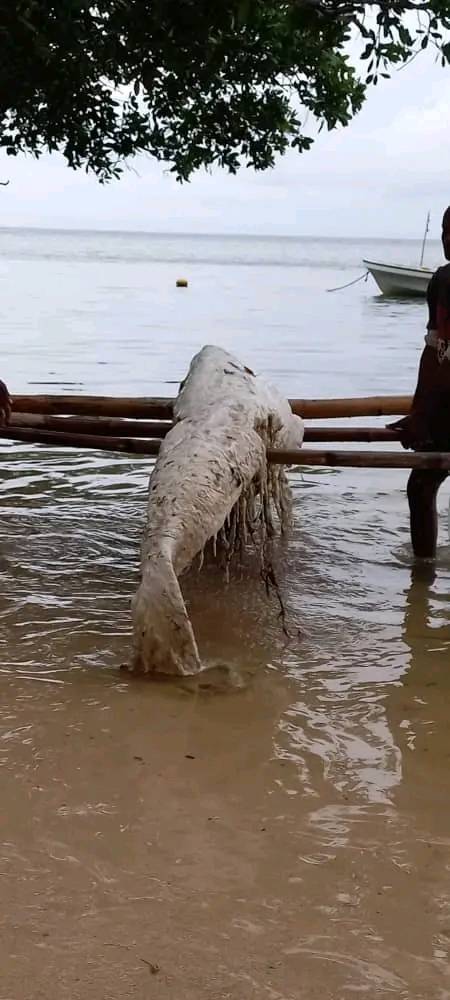 This occurrence triggered a flurry of online speculation, with some suggesting a resemblance to a dugong or 'sea cow,' while others proposed it could be a shark.
One person said: A decaying beluga whale. 
A second wrote: dead fish, mystery solved DM
A third commented: Saponification, the body fat turns into a wax under warm damp conditions...like tropical seas.
Erich Hoyt, a researcher from the UK's Whale and Dolphin Conservation charity told Daily Mail: 'This looks like a long dead dugong'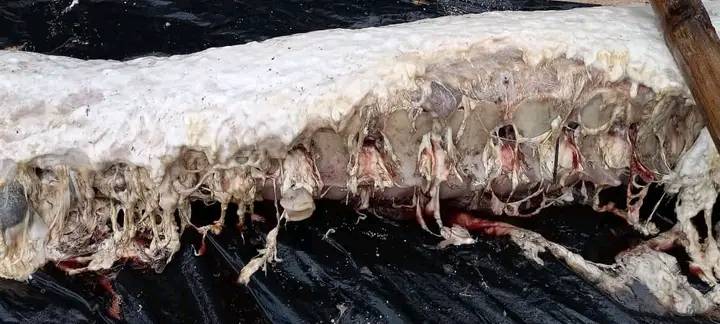 'Examination of the skull will verify the identity and more could be learned from sampling DNA. There is some chance it could be a small whale. That would be my second guess.'
According to Live Science,  Helene Marsh,  an environmental scientist at James Cook University in Australia, stated that the creature looked like a marine mammal. She emphasized that "beyond that point, it becomes open to interpretation.
Sascha Hooker, a marine mammal expert at the University of St Andrews in Scotland, said it appeared to be 'a very decomposed cetacean', such as a whale or dolphin.
Sascha Hooker, a renowned marine mammal specialist from the University of St Andrews in Scotland, offered a different perspective, suggesting that the mysterious creature appeared to be 'a very decomposed cetacean', such as a whale or dolphin.
However, there is still no absolute certainty regarding the true identity of this enigmatic creature.