Luna has tattoos and goes by the name 'That Irish Twin Mum' on TikTok. She has faced criticism for getting a tattoo of her baby's head inked on her face as a tribute. 
Read more: Mum calls the police because she couldn't distinguish her twin sons 
Luna, known for her alternative style, proudly displays her tattoos and dresses her children in black. 
She has two daughters named Paisley Maeve and Tokyo Leuchia. Luna shared a video online where she discussed her decision to get the tattoo on her cheek.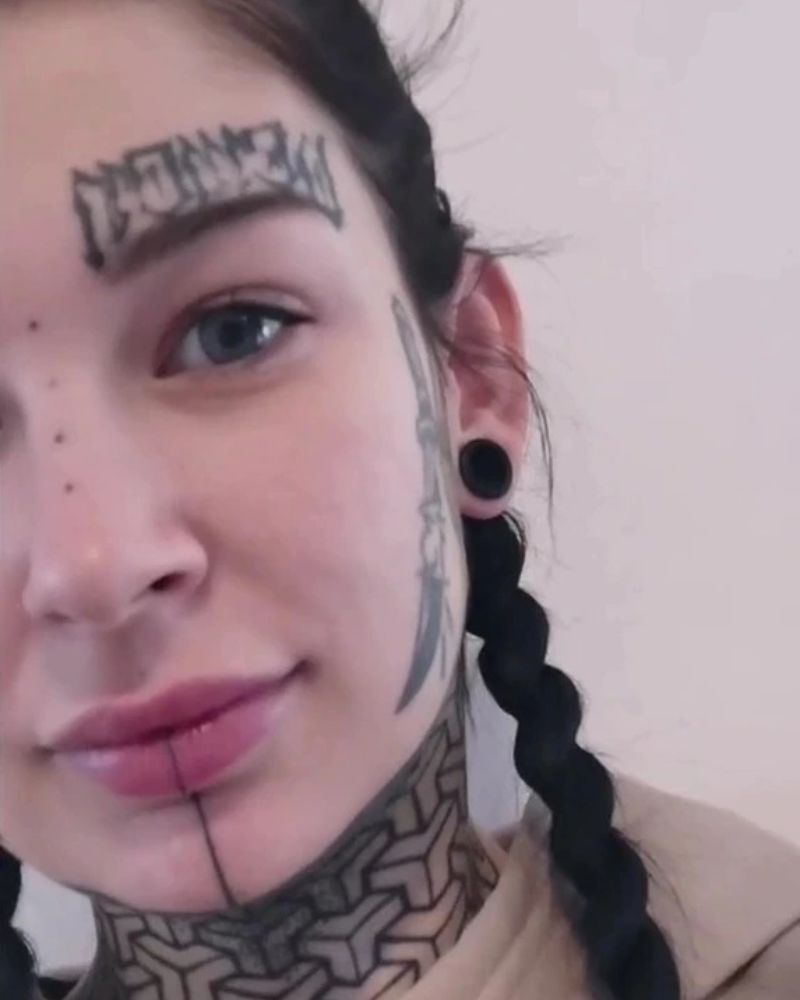 The story behind her controversial tattoo 
The video explains that her baby has a unique crown shape on her head, which reminds Luna of the Ace of Spades. She traced the shape of her baby's head and showed it to her tattoo artist. 
Luna even brought her baby with her to the tattoo parlour. She later shared the final result with her online followers, expressing her happiness with the meaningful tattoo.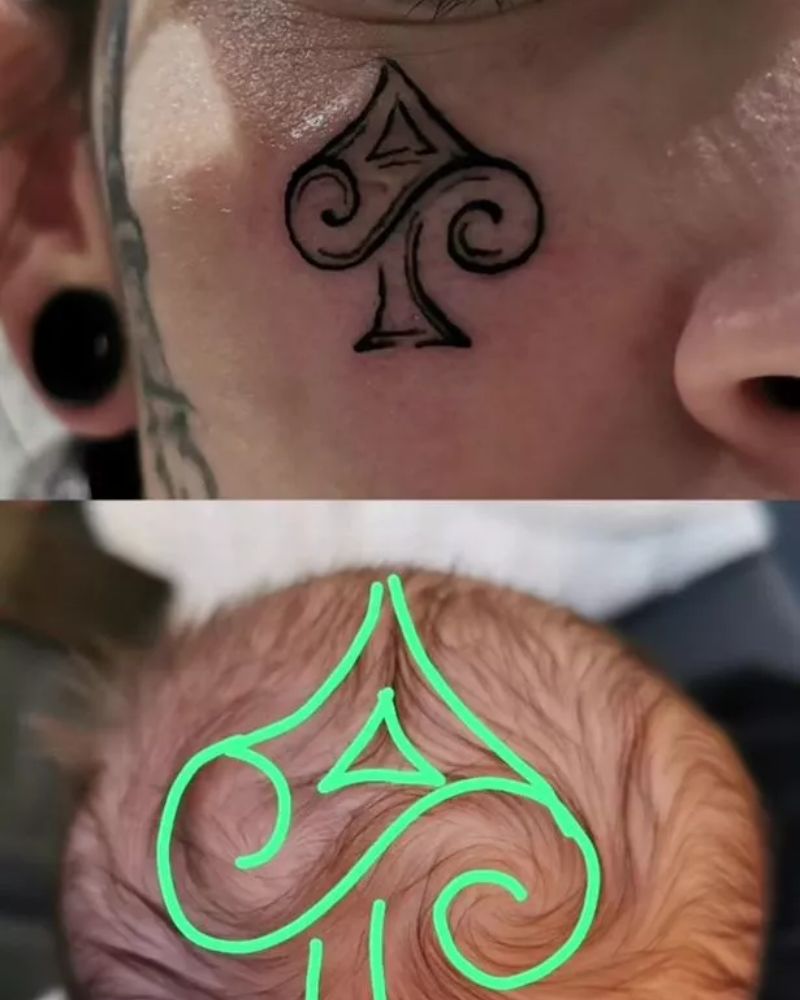 Although having high self-confidence in her lifestyle, Luna encounters backlash online for her parenting choices, specifically regarding her tattoos.
In the video, Luna took viewers along as she went to the tattoo parlour to get the gap on her cheek tattooed. She explained the significance of her daughter's crown shape and sent a photo to the tattoo artist. 
While Luna's partner looked after their baby, the artist inked the head-inspired tattoo on her cheek. Luna jokingly mentioned that her baby had thrown up in her hair before the tattooing began. 
Read more: Mother astonished as newborn baby lifts head and crawls at just 3 days old 
She expressed her satisfaction with the finished tattoo, even though it was one of her most miniature designs and only took 20 minutes to complete.
People's opinions were divided 
Many people were amazed by the unique tattoo and left positive comments, praising Luna's creativity and the sentimental tribute to her child. 
It might indicate that she has looked at every detail of her kids and discovered the beauty in the lines between their hair. Some people praised her boldness when putting the tattoo on her face. 
However, there were also negative comments from those who disagreed with the face tattoo. They commented with heavy words and judged that she might want to show off how cool she was online but not love her children.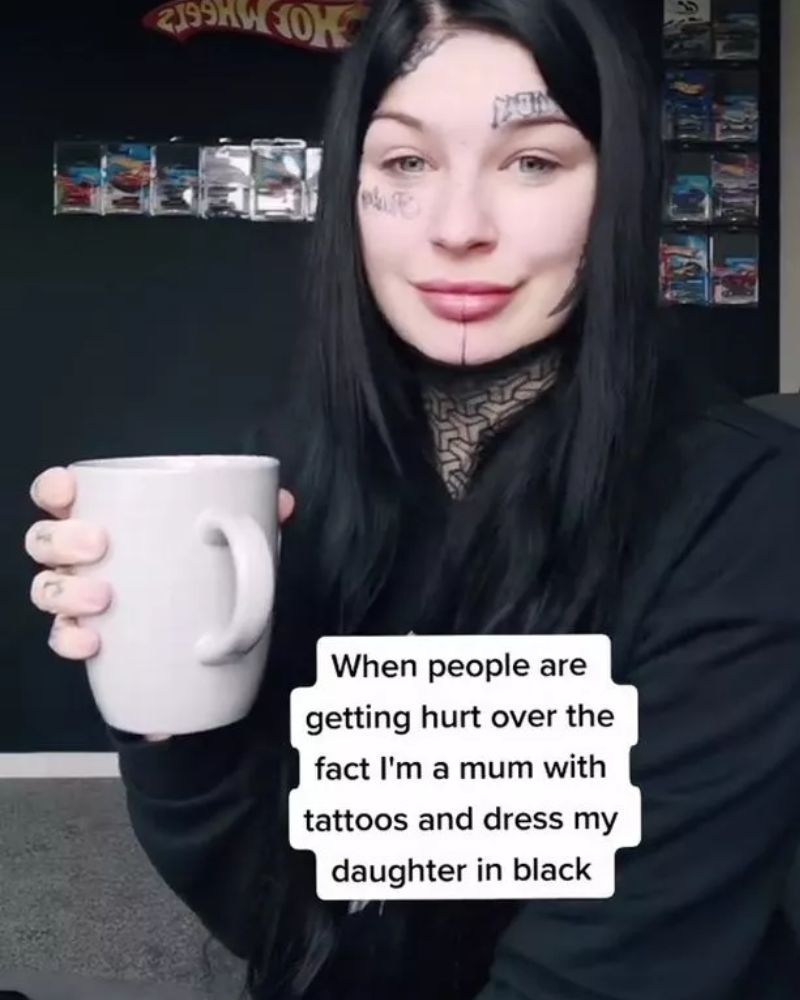 Despite the harsh criticism, Luna finds it normal to receive negative comments about her tattoos. She even confidently fights back by responding that her ink does not affect her role as a parent. 
She believes that a person's appearance, including tattoos, doesn't define their capabilities as a mother. 
Things can go crazy online 
Although Luna's tattoo of her baby's head sparked controversy, it's important to consider that online judgment is inevitable when such content is shared publicly. 
While a tattoo may not provide insight into someone's motherhood, it can reflect their observations, love for their children, and the unique style of a young mother.
As an online content creator, Luna knows how to deal with negativity and strengthen her mind. As long as she is happy with her decision, her kids will feel the same.