The rare incident took place in the city of Rajula in the Indian state of Maharashtra. The police who received the case couldn't help laughing at this bizarre case. 
Janabai went to the police station to file a complaint against the parrot. Here, she said, Hariyal the parrot would swear at her every time she passed the house of her husband's stepson, Suresh. So many times the parrot still hurled insults and showed no sign of stopping. Janabai's friend decided to sue Hariyal the parrot for insulting her.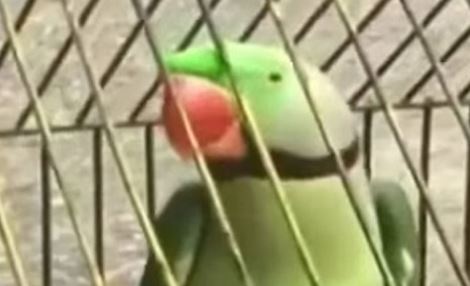 Many people think this is nonsense. But no, the police have come forward to solve the case in the most impartial way, and of course, Hariyar the parrot is also facing punishment for insulting others. However, the strange thing is that the parrot didn't say anything to the investigating agency.
It is understood that Janabai and Mr. Suresh had disputes over land disputes before, so the police speculated that the Hariyar parrot may often hear Suresh's insulting words and then imitate them.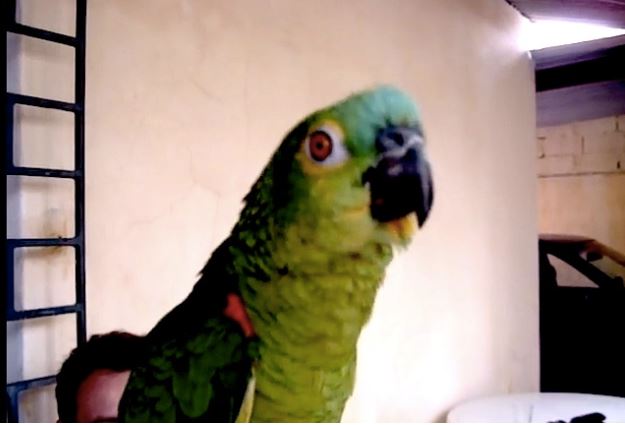 While there is no evidence that Hariyal insulted Mrs. Janabai, police believe it is more legal to separate the parrot from its owner and send it to the Forestry Department for re-education.
This incident has confused many people. However, in India, animals and birds being caught up in unusual situations are not uncommon.
In May, a pigeon was detained by the police on suspicion of spying for neighboring Pakistan.
Similarly, in the United States, a dog named Cato was arrested by the police in late 2013 for stealing from a Dollar General store in Clinton, North Carolina.