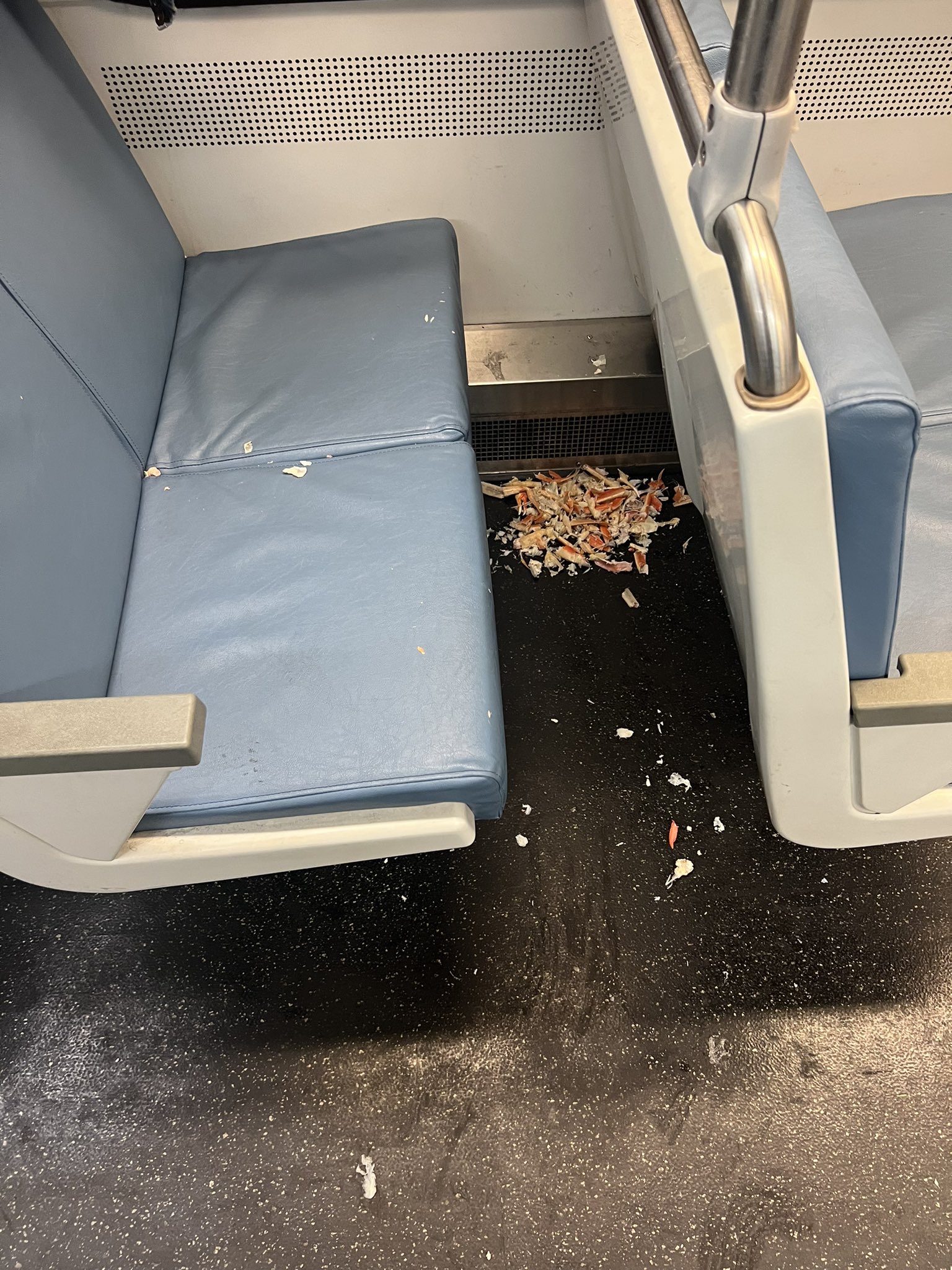 In a surprising incident, somebody was caught consuming crab legs on a train and recklessly leaving the discarded legs behind.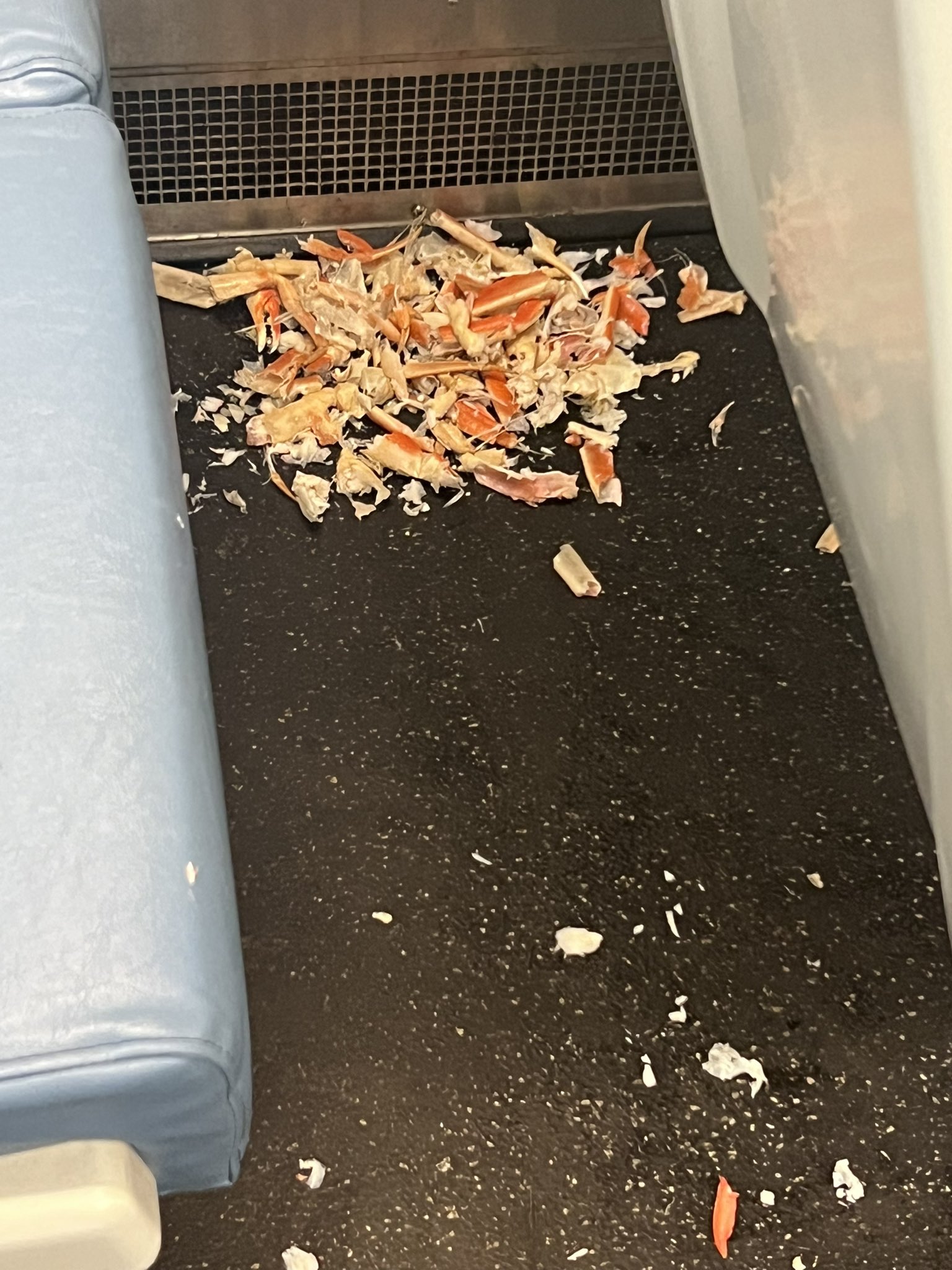 A Twitter user under the handle @wokeshaaaa shared an image of the abandoned legs, expressing their distress with the caption: 'PLEASE GET ME OUT OF THE DISTRICT OF COLUMBIA AS SOON AS POSSIBLE!!!!!!!!!!!'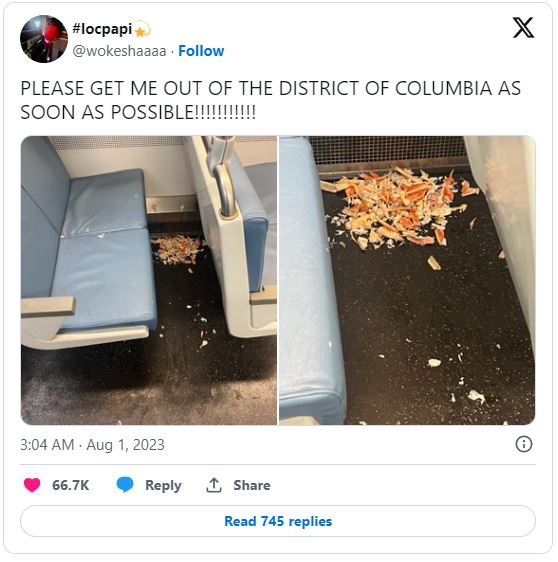 The post quickly went viral, and people in the comments were filled with rightful horror.
 One person commented: so it's a crime to enjoy a little road snack??
Another added: How one even eats crab legs on public transportation escapes me
A third said: Yooo the second i stepped in that train my throat would've closed EXPEDITIOUSLY! somebody was enjoying that meal
So nasty and trifling...leaving that mess for someone else to clean up, Someone else added.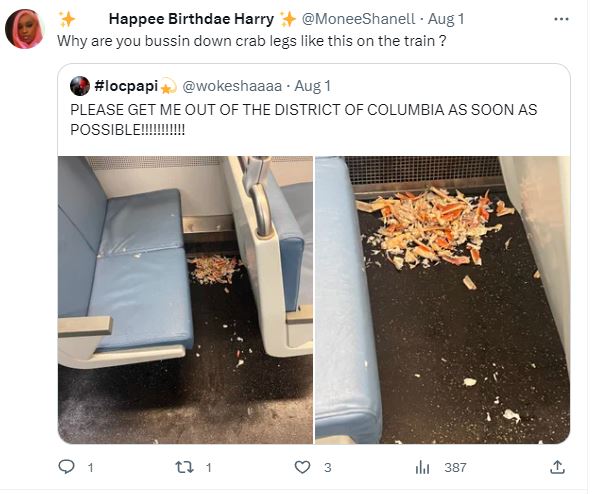 The act of leaving such a nasty and trifling mess for someone else to clean up has garnered criticism. A few people also highlighted the unpleasant smell it would cause, especially in the heatwave sweeping.
Another user quipped: Idk what's worse eating crab legs on the train or leaving the evidence behind
 "Omg on a train and in this heat. Savages." added another.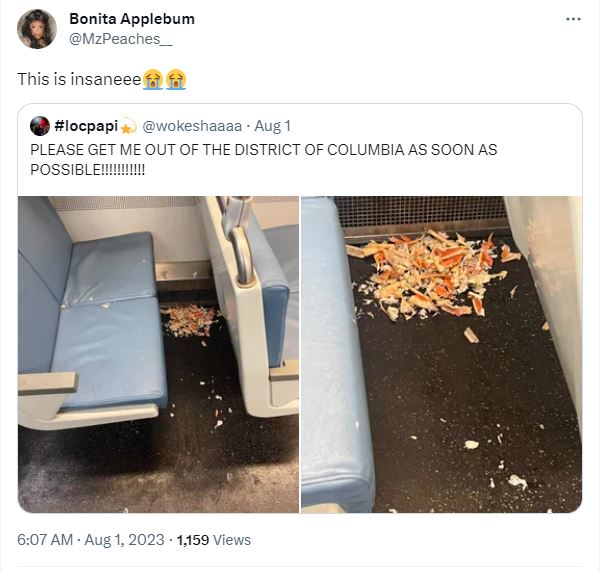 That's ghetto & nasty af, they couldn't wait till they got home? Another continued.
Some were amazed by the feat of someone who managed to eat so many crab legs while using public transport.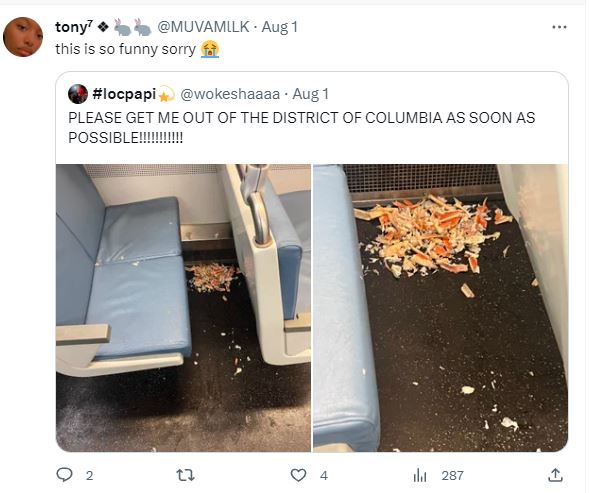 Crab legs on the train?? Okay but I just got a business idea, one person commented.
Having crab leg money and taking public transportation doesn't sit right with me, someone wrote.
Like that's triple gross, they're eating crab, they're eating it in public transportation, AND they left their mess on public transportation, added another.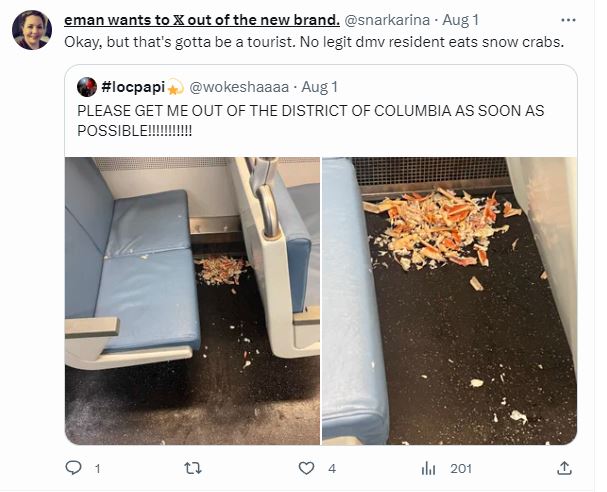 While others saw the humor in the situation because they didn't have to experience the smell firsthand.
Someone added: Lol  I'm afraid to touch on the seats let alone eat crab legs is crazyyyyyy