The plane makes an emergency landing on a busy dual-carriageway. The light aircraft landed on the median crash barrier of the A40 Golden Valley Bypass, located between Gloucester and Cheltenham near Gloucestershire Airport, just before 6 pm on 10 August.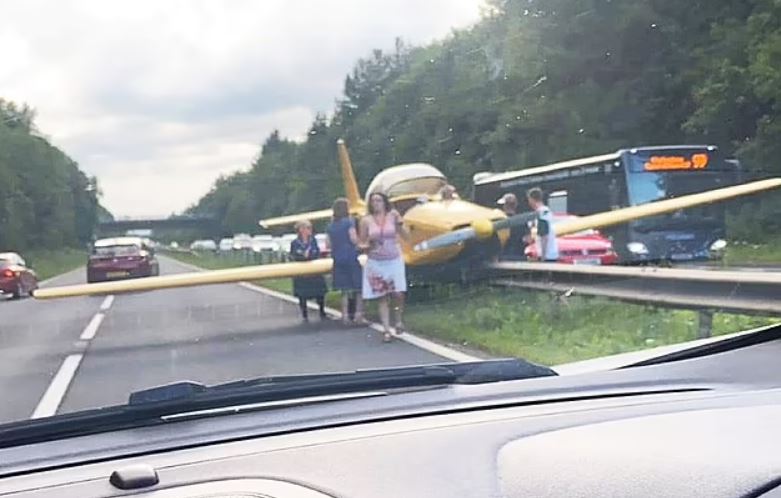 Amid the evening rush hour, with commuters and holidaymakers driving back from their summer breaks, an incident unfolded on the A40 Golden Valley Bypass.
A light aircraft made an emergency landing in the middle of the busy dual-carriageway
However, Gloucestershire Police, who attended the incident, reported that no injuries occurred and no vehicles were damaged.
Onlookers have commended the pilot's courageous response, as the incident only caused minimal damage to the crash barrier and averted any harm.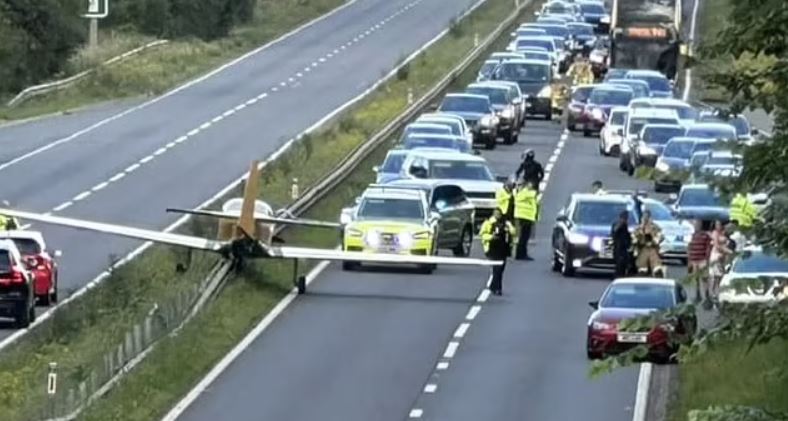 Photos show the yellow aircraft, which has been removed by emergency services, positioned on the grassy median. Its wings span across both lanes, causing traffic to back up in both directions on the road.
A spokesperson for Gloucestershire Constabulary said: "We were called shortly before 6 pm today (Thursday) with a report a light aircraft had landed on the A40 Golden Valley. No one was injured and it is understood that no other vehicles were involved. We remain at the scene while work takes place to re-open the road."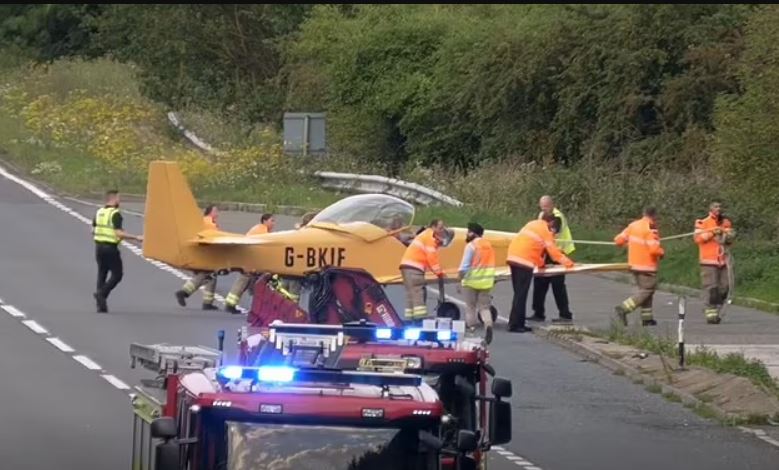 Lee Trunks is an eyewitness to the incident. While traveling along the A40 en route to Cheltenham, he 'suddenly noticed something that had just appeared in the distance.' Immediately, he activated his hazard lights.
After decelerating, he navigated toward the outer lane, where he saw an airplane on the central reservation. The aircraft's wings were obstructing the lane he was in.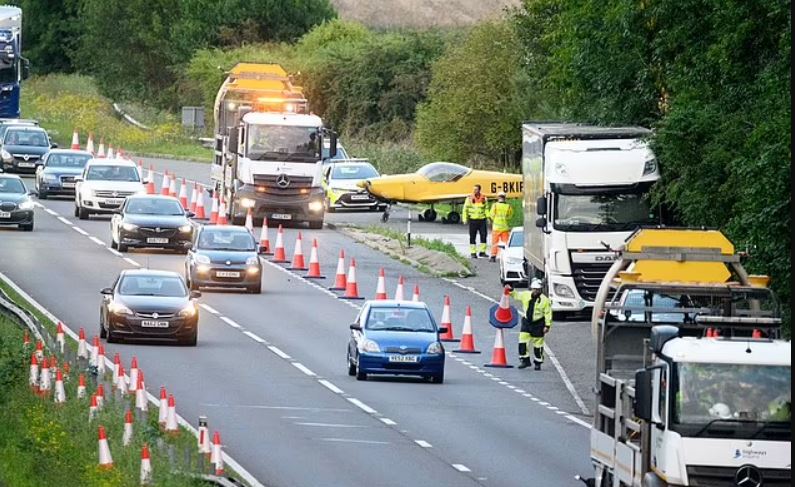 The driver observed people attempting to help the pilot get out of the plane, all while he continued his journey.
He told Mail Online: "It looked like the pilot managed to down the plane in the perfect place to not cause any harm considering it was towards the end of rush hour."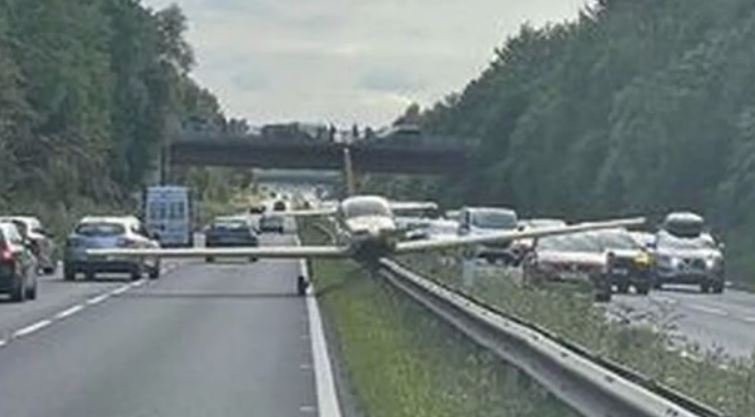 He continued:
'I didn't see the plane land, but the photos were probably taken a few minutes after it did. I felt pretty surprised, as it's really not something that happens often.
'I think everyone else on the bus was quite surprised as well.
'One of the first things I thought about the incident is if everyone is alright, and luckily they were.'
Watching the video below: