hese images were taken by Dutch photographer Willem de Wolf in the village of Wommels in the north of the Netherlands. The black and white Pied avocet bird (also known as Kluut in the Netherlands) pictured here is rather peculiar because it has as many as 10 legs.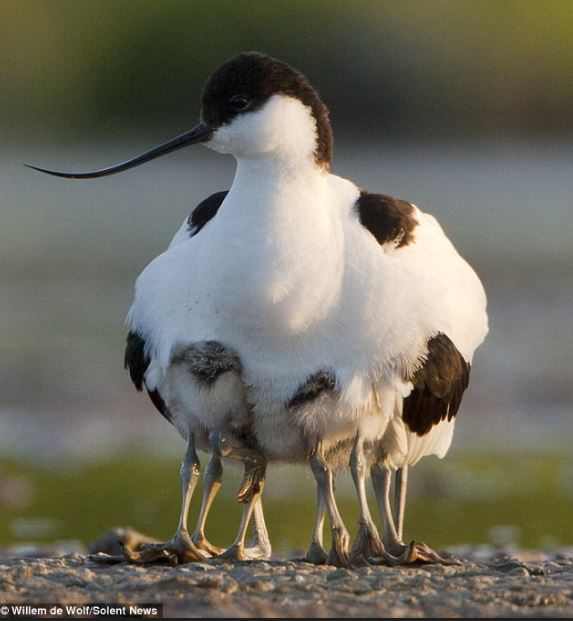 However, there were four chicks hidden in its mother's feathers. The chicks are so well hidden that only 4 pairs of legs can be seen, mixed with the mother's legs. Mr. Willem said that seeing this scene, he found it very funny.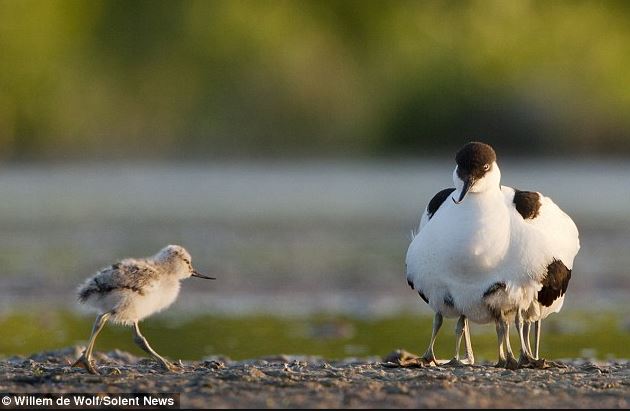 A mother bird both warms her chicks and protects them from predators. At the time, the mother bird and her chicks were searching for food, crustaceans and insects in shallow water. Pied avocet live and breed in temperate regions of Europe, Western and Central Asia.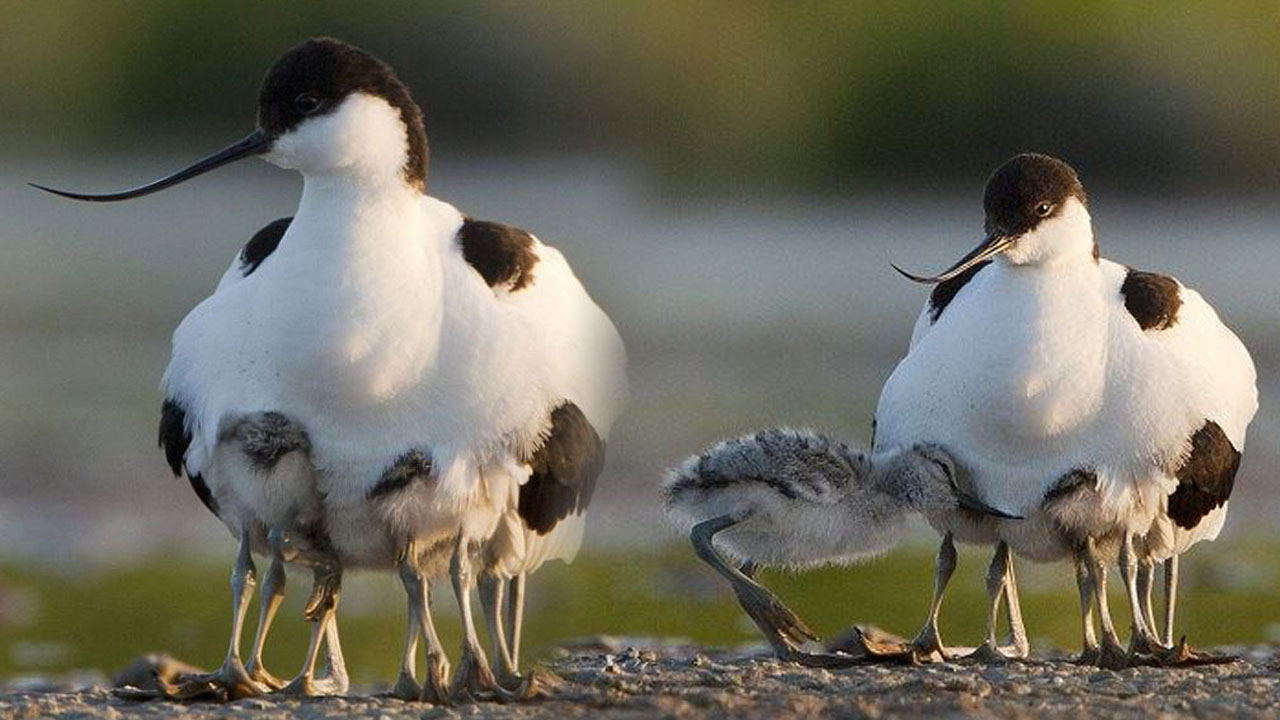 They are a migratory fish and spend most winters in Africa or South Asia. Some individuals still overwinter in the mildest parts of their range, for example in southern Spain and southern England.