Just as her parents finished setting up a studio in the simple one-room apartment of their family in Bangkok to serve for filming, 18-year-old Fai immediately started acting.
With a clear voice and a cheerful attitude, Fai greeted her fans who were watching her live video tutorial on makeup, sponsored by a local cosmetic brand.
"Hello everyone! I'm Fai, and I'm showing you how to do makeup using my feet. Take a look at my dress today, isn't it beautiful?" ABC quoted Fai's introduction.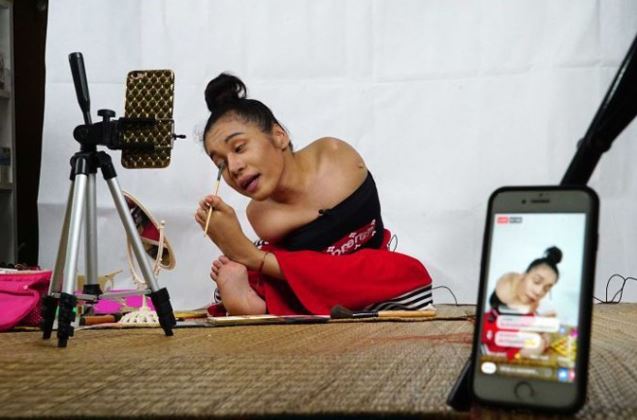 The 18-year-old girl then stood upright on her short, stubby feet, trying to maintain balance and dance to the quite loud R&B music. Despite having no hands, Fai confidently showed off her full shoulders in a crop top.
In the next hour, Fai used the sponsor's products and did everything with her toes, from putting on contact lenses, applying false eyelashes, and putting on foundation, to applying lipstick and eyeliner.
"Today, I have 4,000 views, which is really good," Fai said. "The most difficult thing is picking up small accessories, such as false eyelashes. In my opinion, all women have their own beauty, they just need to be confident. Be confident and beauty will radiate from within."
Fai, whose real name is Bunthida Chinnawong, was born without arms, with one leg shorter than the other, a curved spine, and one lung.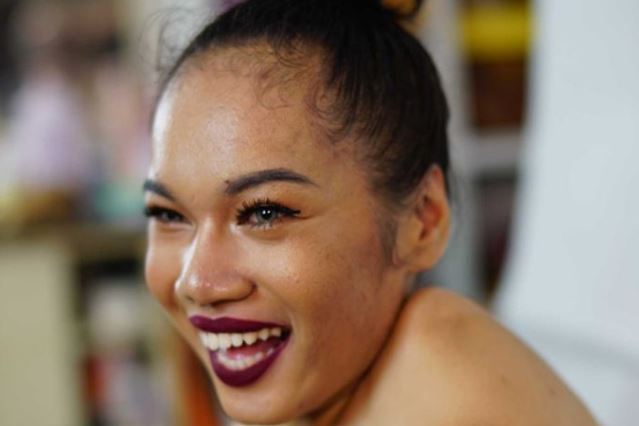 "The doctor once said I should prepare to die, that the little girl might not live more than 9 months," said Pin Saleepote, Fai's mother. "Nine months passed, he said it could be a year, then 9 years, 10 years.
When Fai saw her new school friends putting on makeup, she felt like a whole new world had opened up before her eyes and she began to experiment with how to do her own makeup using her nimble toes.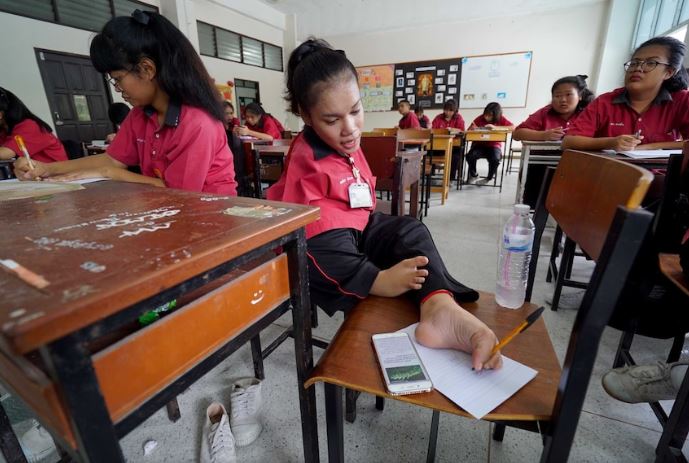 "Things happened naturally, but also needed practice," Fai said.
Fai then opened her smartphone and started using Facebook to live-stream makeup tutorials. She worked to overcome traditional beliefs about beauty in Thai culture.
"Many people believe that only fair skin is beautiful, but smooth, healthy skin or a straight nose can also make you look beautiful," Fai said.
Fai has over 170,000 followers on Facebook, and her regular live stream videos are helping her make money and become famous.
"I never expected her to become famous, I'm just happy that Fai is now known by people," said Suchada Kamnaen, a friend of Fai's from school.
Fai decided to share her story openly after learning about many people committing suicide. "It made me think that they were luckier than me to be born healthy, but they chose to end their lives. I want to inspire people like that," Fai said.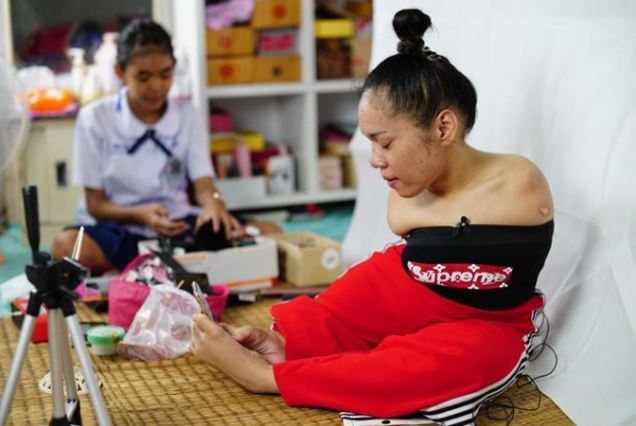 For Fai, every day is a precious day. She lives with the constant fear that one day her curved spine will touch her lung and cause damage.
When she was nine years old, a doctor suggested surgery to correct her spine, but the chances of survival after the operation were only 15%.
"At that time, I told him that I wanted to live like this," Fai shared.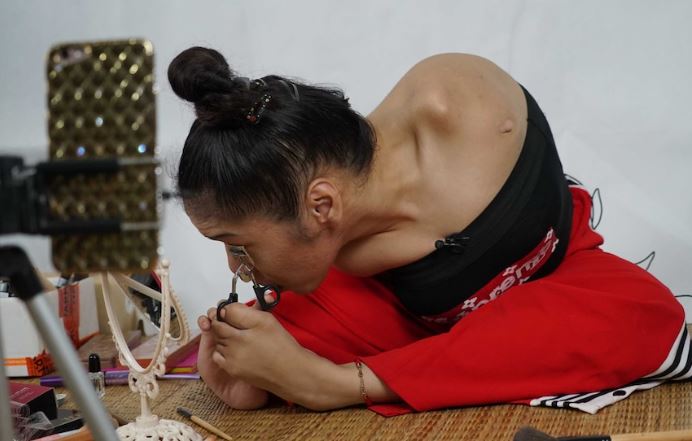 Despite her fragile health, Fai revealed her dreams of developing her makeup skills, graduating from university, and traveling to Australia and France.
"I heard that there are many beautiful cities in Australia, so I want to go there to walk around and take pictures. I also want to try and see if the food in that country is better than Thai food," Fai said excitedly.
The girl without hands also revealed that she wants to sit in a wheelchair to model on the catwalk and become a TV host.