Zion Clark was born in Ohio (USA) in 1997 and unfortunately suffered from a rare spinal condition that left him without legs and only his upper body when he was born. However, Clark still lives optimistically and healthily, even setting an incredible record on American soil.
On February 15th, Zion Clark attempted the challenge of running 20 meters using his hands at the sports complex of Massillon High School. The 24-year-old completed the run in an astounding 4.78 seconds.
This was a time that had never been achieved by anyone with a disability like Zion Clark's. 
The 24-year-old has just been named in the Guinness World Records 2022 as the "fastest hand cyclist over 20 meters for a male" with the title "The fastest person in the world without legs, running 20 meters using his hands."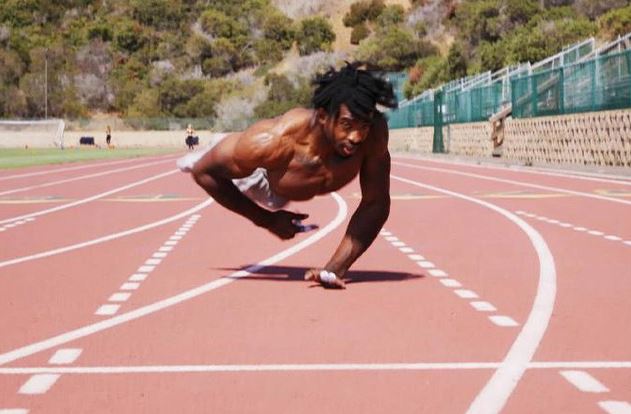 At birth, Clark did not receive any care from his mother and was placed in a neonatal care center. Clark's birth mother was reported to have a drug addiction and a loose lifestyle, which was the reason why he developed a rare spinal condition that affected his body.
When he was young, Clark lived with insecurity, and fear, and was frequently bullied at school. His friends even locked him up and beat him in the bathroom. "I don't have any grudge against people who have harmed me and bullied me. Thanks to them, I have become stronger today," Clark shared when recalling his past.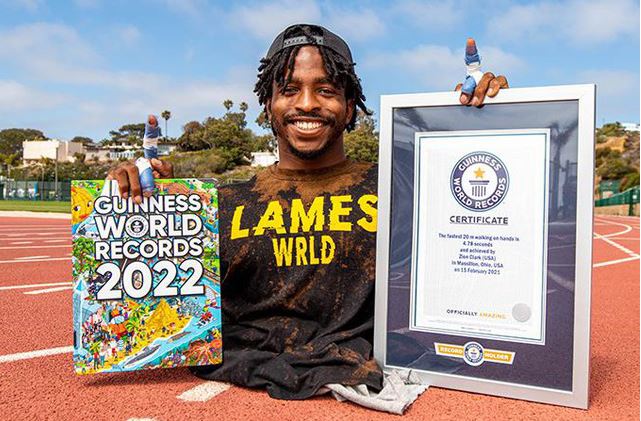 As he progressed through higher education, Clark became interested in wrestling and realized the need to change himself and improve his health. The turning point in his life came when he was adopted by Kimberli Hawkins at the age of 16.
Clark began to have more opportunities in sports training and became an inspirational figure in his life story. Clark has appeared on the famous Ellen DeGeneres show, admired by millions of people for his incredible effort in life.
Clark said his dream is to become the first American athlete to participate in both the Olympic (wrestling) and Paralympic (wheelchair racing) games at the 2024 Paris Olympics in France.