With protruding teeth, Goldie refused to eat or drink and showed signs of emaciation. Goldie's owner, Mark Byatt, took the fish to the vet for a checkup. Daniel Calvo Carrasco, who treated Goldie at Sandhole Veterinary Center, said: "The pufferfish's teeth are like a beak and don't stop growing over time."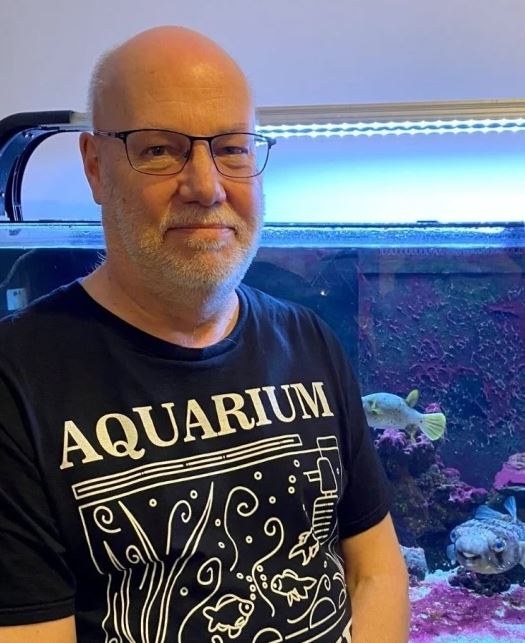 According to doctors, this species of fish often eats hard-shelled species, which is thought to be a natural process of grinding their teeth. The Goldie pufferfish, however, is the complete opposite and won't eat this food, even though its owner feeds it regularly. As a result, the upper teeth of the fish grow too much and it can no longer eat.
Unable to keep Goldie in this horrific state, Dr. Daniel had to have the poor puffer fish's teeth re-ground. During the operation, doctors had to repeatedly bombard the pool with oxygen. This allowed Goldie to breathe and the operation went more smoothly.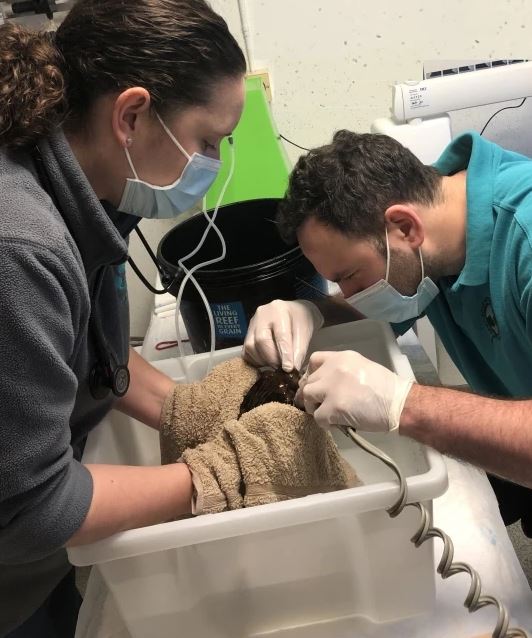 Nurse Debbie Addison also wrapped Goldie's body in a wet towel to keep the puffer fish from drying out too much. It also helps protect doctors from overstimulated puffer fish, which inflate their bodies and shoot sharp spikes around them.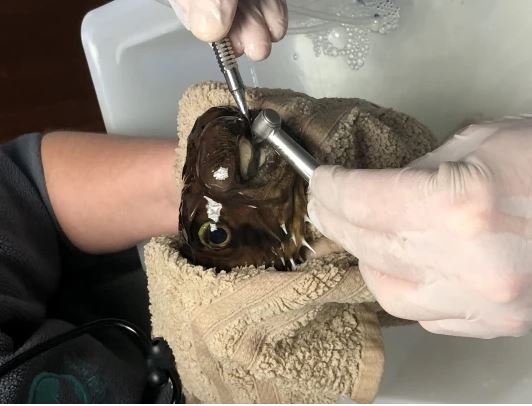 Doctors began grinding Goldie's teeth with specialized dental grinders. The teeth of the puffer fish were shortened by 2.5 centimeters. As a result, Goldie's mouth was able to open and function normally again.
After the surgery, Goldie was taken back to the pool to recuperate. After 5 minutes of resuscitation, the Goldie fish was able to turn over, and after 10 minutes, the fish was able to swim around the tank.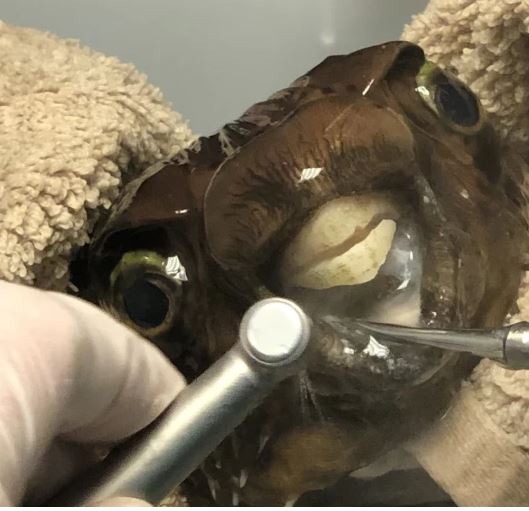 "The operation took less than an hour and was very successful. There was no stress, and Goldie was sent home two hours later," Dr. Daniel said.
After the tooth was extracted, Goldie was able to eat and drink again and gained the weight back with no signs of deterioration compared to before her visit to the dentist.
Up to now, Goldie has had a new, smaller, prettier tooth. However, Goldie has to stick to a diet of hard-shelled food, or she'll have to grind her teeth again later.