In the busy city of Saigon, Vietnam, there is a poor couple who are still wandering day by day with a cramped "mobile home".
Few people know that in the midst of such a lavish and splendid city, there are many austere lives that need attention and help. This is a story of Ms. Trang and Mr. Nhan - a poor couple who lacks a lot, but still have the strength to take care of stray dogs.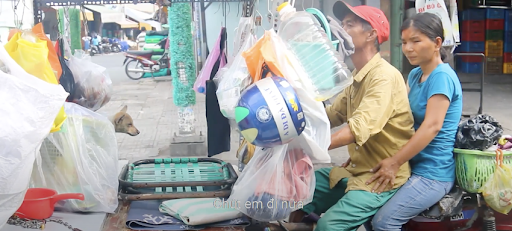 Listening to their sharing, we feel that they have a brave and loving heart. They have to pick up scraps to make a living, to support themselves through the day. But that is enough to make them feel very grateful for this life.
Every day, they try to collect a lot of bottles and crates early in the morning, then with a little rest, they continue their hard journey.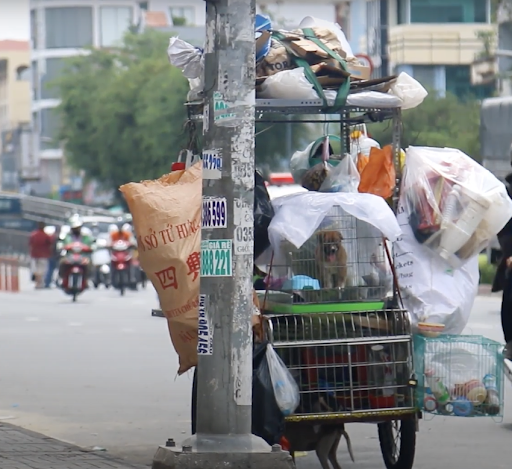 Working hard until the afternoon, they have to move quickly to the market to see if there are any charity food distribution or not, as it will help them save a small amount of money. 
At night, they don't even have a decent house to rely on. All they have is a "mobile home" - a tweaked motorbike.
The sleeping place for the husband and wife is small enough, yet they still carry a bunch of dogs with them.
Life is like that, but it still can not prevent Mr. Nhan and Ms. Trang from giving love..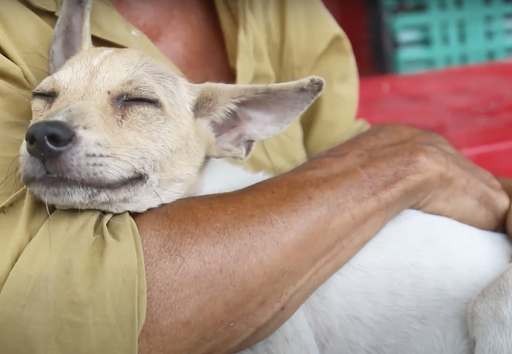 Many people around feel bitter for their harsh condition. They advise the couple to leave the burden behind - abandoning the dogs.
But for them, their dogs are a great source of motivation that give them strength to keep moving forwards.