Szczecin is a medieval city in northwestern Poland, near the border of Germany. It attracts visitors by famous buildings such as the castle of the Duke of Pomeranian or the park Kasprowicza. But neither of these popular destinations can surpass a fat cat named Gacek. The feral cat has been steadily gaining popularity since 2020, after local news site wSzczecinie featured it in a video.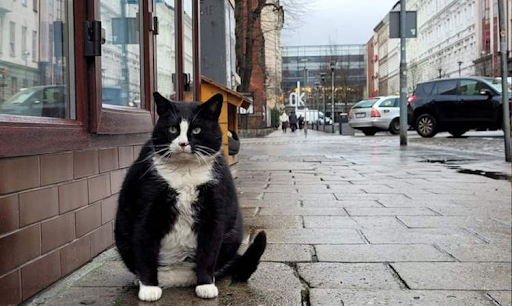 According to a local resident, Gacek first appeared on Kaszubska Street in downtown Szczecin about 10 years ago. The animal got stuck in this area and began to attract people's attention. Gacek was skinny then, but after being overfed, he is now overweight. And the chubby body makes Gacek even more popular.
Gacek means 'long-eared bat' in Polish. This particular cat received almost 2,600 five-star reviews on Google, more than any other tourist destination in Szczecin.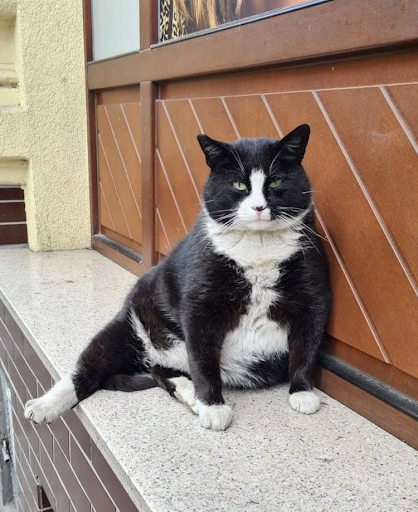 Dubbed the 'King of Kaszubska Street', Gacek currently lives in a covered wooden box outside a shop on Kaszubska Street. In fact, Gacek does not belong to anyone, but is taken care of and bathed by the owner of the shop. There's a sign outside the shop asking customers to put food for Gacek in a box, instead of throwing it on the street, and not to pet it while the animal is sleeping.
Most people who have come into contact with Gacek think that this is an 'extremely lovely and interesting cat'. But there are also customers who leave information that they have been scratched by the animal, or have their sausage snatched.
In addition, Gacek also received one-star reviews. But this score is not for the animal, but for its keeper who let the animal eat a lot leading to obesity.