In the video, Quenlin Blackwell, who comes from Los Angeles, California, can be seen tearfully talking to the camera from her car. She explained that she had made the expensive purchase unintentionally after entering her credit card information on an online auction site as a 'joke.'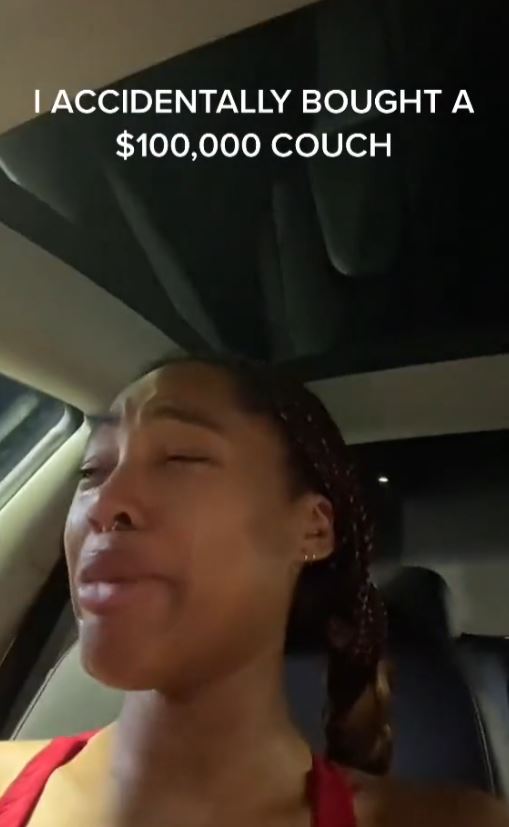 The video was captioned, I accidentally bought a $100,000 couch,'  and it quickly garnered 6.8 million views. In the video, the influencer made an emotional plea to her 7.9 million followers, asking for online donations to help her cover the cost of the couch, which she insisted she couldn't afford.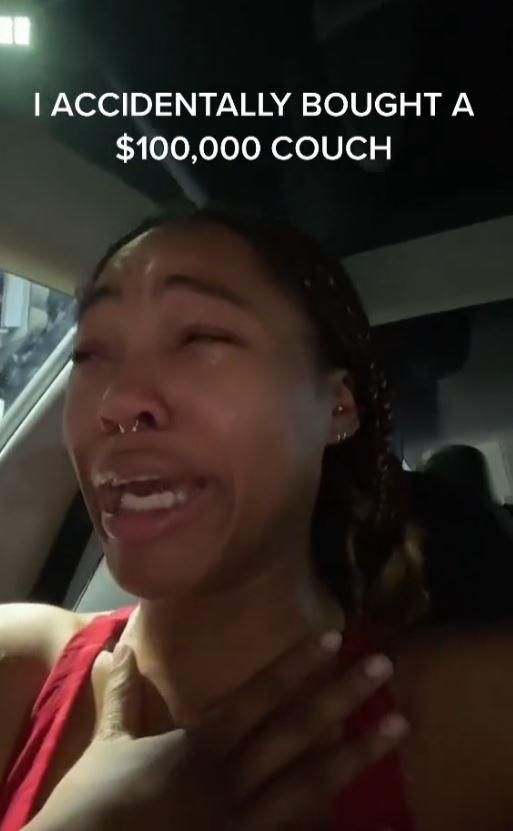 She pleaded, 'I almost crashed my car when I saw it, if you have a million dollars could you please donate? If you have a billion dollars can you let me borrow some please?'
"I just put an offer on a couch, and I was joking. I was joking, but I put in my card information, and it just charged my f**king account. I almost crashed my car when I saw it."
Subsequently, she called her followers to contribute funds to help her cover the cost of the pricey furniture item.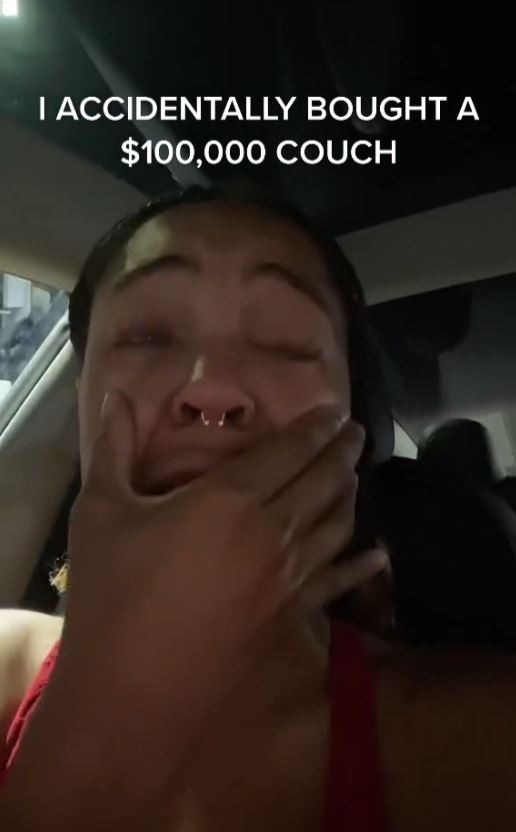 She sobbed: "If you have a million dollars, can you please donate? Can you please donate, please? If you have a million dollars, can you let me borrow some, please?"
Responding to Blackwell's video, she is slammed after asking followers for money after she 'accidentally' bought a $100,000 couch. Some commenters expressed confusion about why she would input her card details if she had no genuine intent to buy the expensive furniture.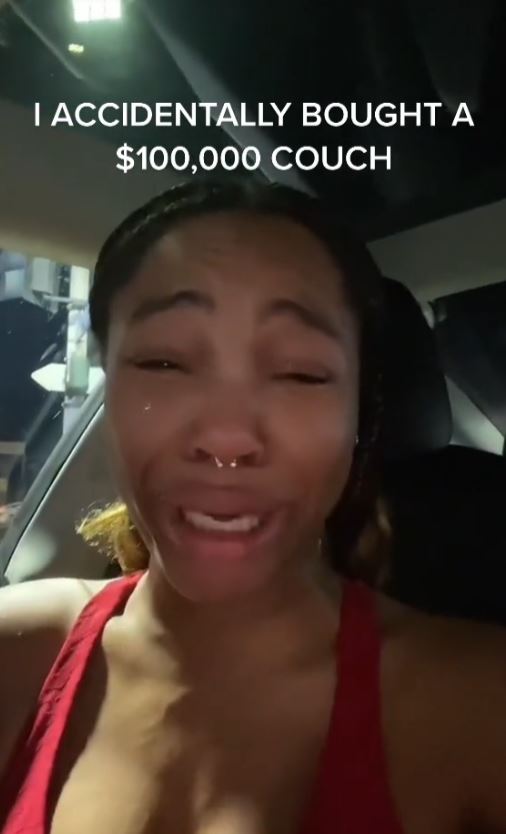 One person said: Stop it. Go to school..get a real job where you don't have to pretend to cry to get money.
A second wrote: If you're stupid enough to accidentally buy a $100k couch, then you sure as heck don't deserve to be bailed out. This is your lesson to learn.
A third commented: She had over a USD100,000 limit on her credit card. Cant be that hard up. Just re sell the furniture and treat any loss as a lesson, rather than playing the poor me card.
Someone else commented: I sincerely hope that after this she is left with absolutely no followers.
Another commented:  There are people who don't have food or homes and you are crying over a couch like you need a kidney donation. Shame on you.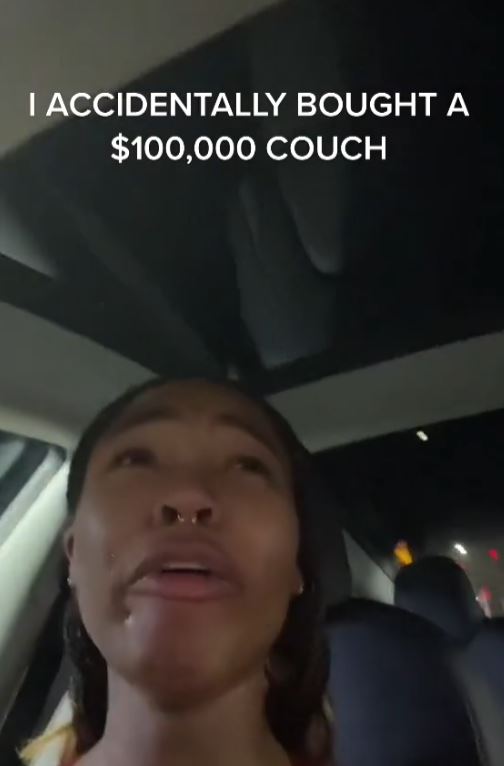 Then, Quenlin uploaded a video with the caption: 'They won't give me a refund on the couch.'
In the video, the influencer tearfully expressed her aversion to the idea of having to work, saying, 'I don't want to do a job. I'm about to throw up because I know they didn't refund me.'
In a YouTube video, Quenlin further explained that she 'wasn't passionate about working,' stating, 'I'm not passionate about working; I'm passionate about being comfortable and not doing [expletive].'
She continued, 'I'm hot, I'm pretty, I'm smart, I'm cool, I should get what I want in this world,' emphasizing her desire for a comfortable lifestyle.
Watching the video below: