To make her dream come true, Amber worked very hard and saved enough money to buy her first home. However, when she was excitedly moving her belongings into the new garage, her pet dog suddenly ran up to the wall and barked incessantly.
Feeling uneasy, Amber checked and discovered two small holes in the wall and a large snake crawling inside. Terrified, Amber called a snake expert to deal with the problem, thinking it would be resolved once and for all. But within two weeks of moving into her new home, Amber found at least 10 large-sized snakes inside.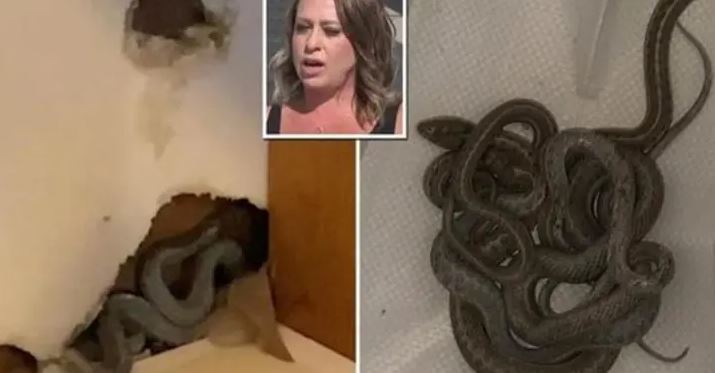 Amber Hall also revealed that the experts told her that the snakes inhabiting her home were garter snakes or striped snakes, a species of snake in the Colubridae family found in North and Central America.
Garter snakes, while not venomous, possess aggressive tendencies and can occasionally induce allergic responses in people.
As of now, Amber Hall has spent over $1,000 to clean up the snakes in her home. Based on the size of the snakes, pest control experts estimate that the snakes have been living in Amber Hall's home for at least two years and that there may be a snake den under the floor.
Amber Hall expressed disappointment and sleeplessness, haunted by the possibility of snakes crawling out of the closet or onto the bed. She said, "Had I known about the snake den in this house, I would have never made the purchase."