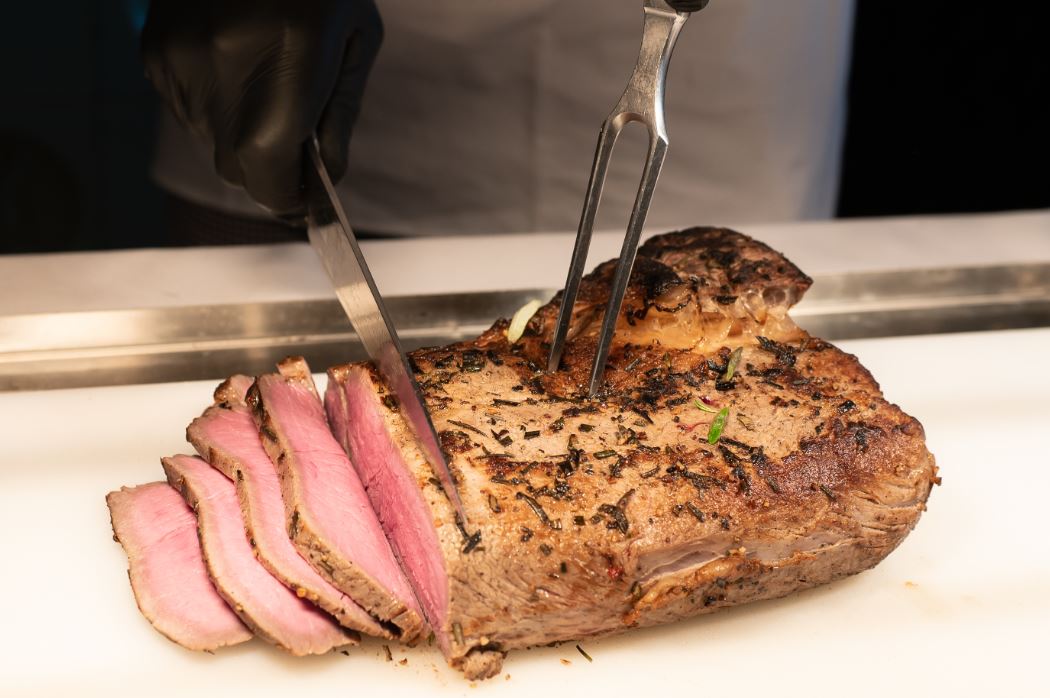 According to PerthNow, a Burns Beach resident has, on behalf of their family members, sent a letter to their neighbor asking them to close their windows while cooking meat, as they find the smell "sickening."
The letter was delivered with the words "PLEASE TAKE SERIOUSLY" written on the envelope.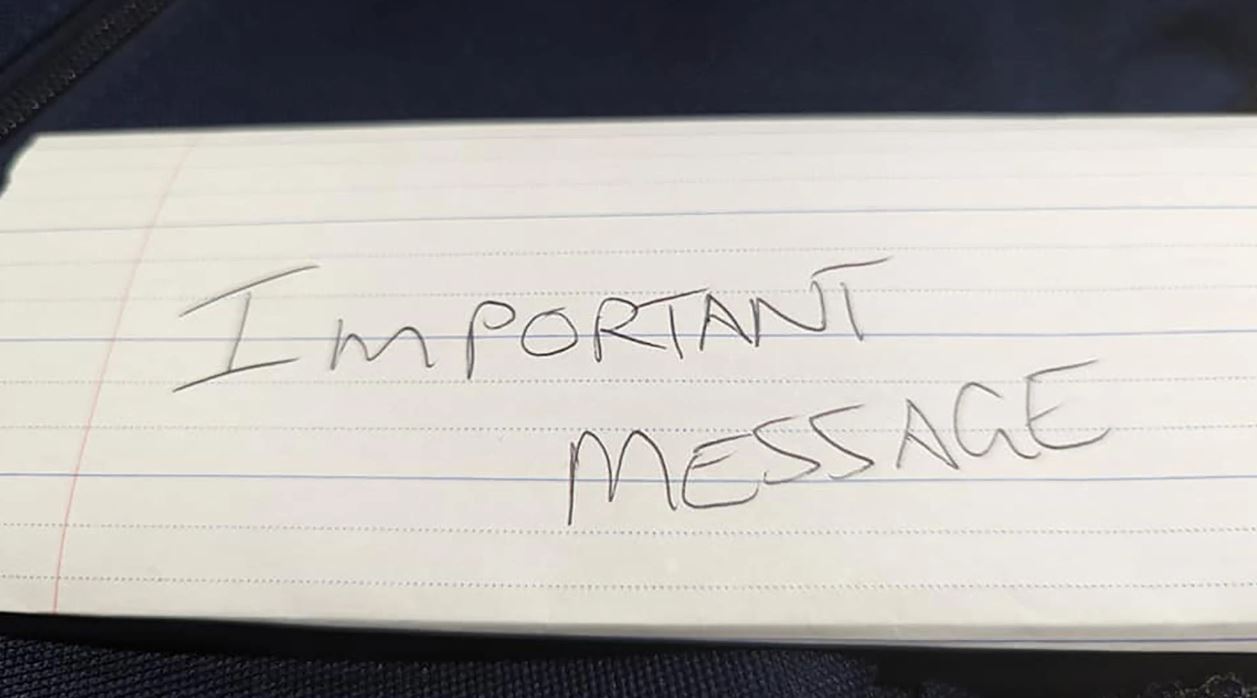 Commencing with the letter submitted to Hey Perth on Facebook:
"Hello neighbor, could you please shut your side window when cooking?"
"My family is vegan — we eat only plant-based foods — and the smell of the meat you cook makes us feel sick and upset."
"We would appreciate your understanding — thanks. Sarah, Wayne, and kids."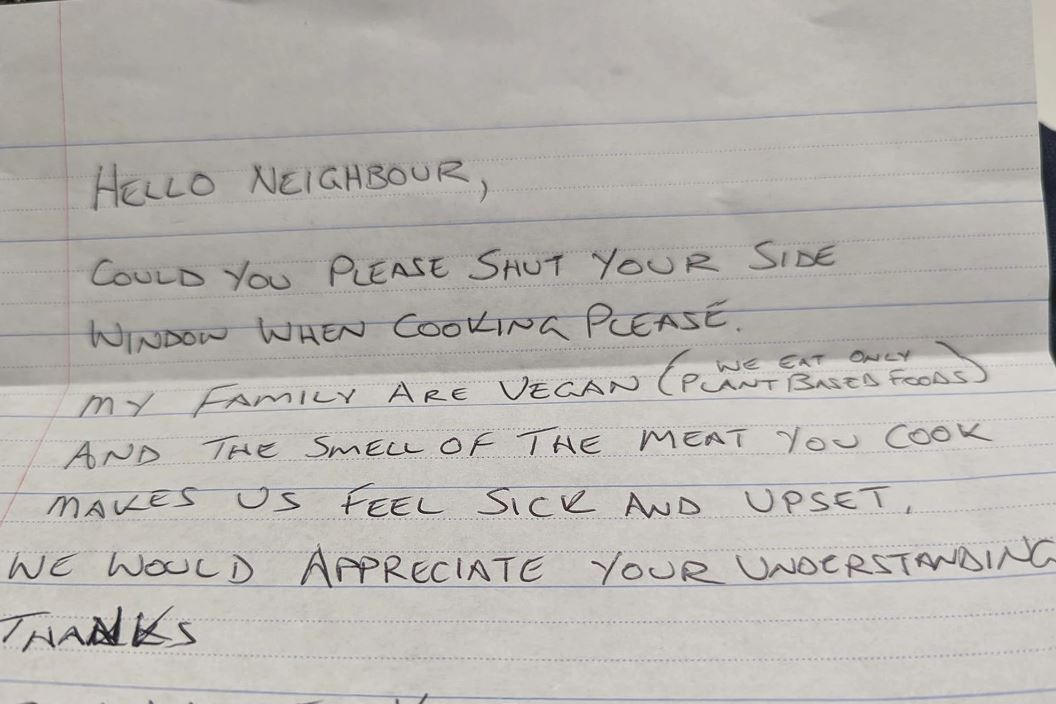 Afterward, The neighbors persisted and even went as far as sending a second, lengthier letter. They wrote: Sent to us by Kylie from Burns Beach who said she had organised a Coronation Party many weeks ago and was not a deliberate act to fire up her neighbours.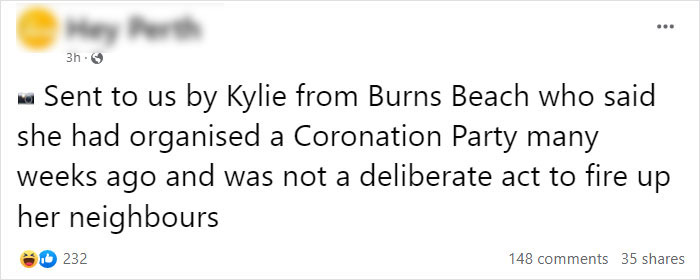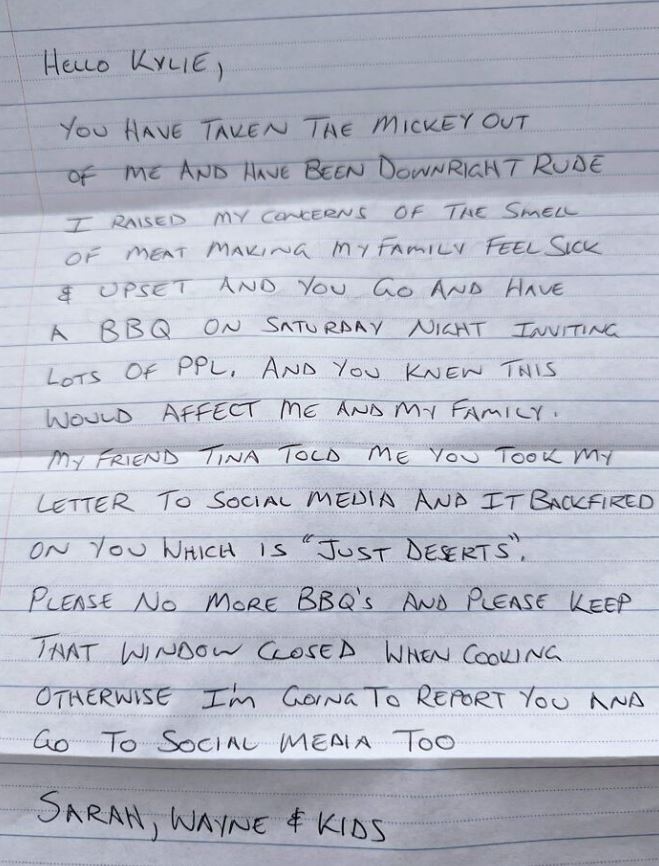 Users on Facebook have reacted with hundreds of responses, expressing their bewilderment at the content of the letter. 
I can understand this, however, that's a bold step to take.  one user wrote.
Another wrote: Dear neighbour, could you please keep yourselves and your children indoors with your windows closed this weekend so you don't smell my barbecue and make me and my guests upset with your vegan morals. Thanks for your understanding See it goes both ways.
One said: Why do people constantly expect others to protect from themselves if you're offended, sickened, upset over anything, then it's your issue to deal with, nobody else's if my neighbour posted that, I'd have a neighbour bbq to be just as precious as the neighbour.
Another continouned: The level of entitlement is mind-blowing! Simply ridiculous! If she doesn't; like the smell, shut the window. You can't demand people live the way they, you want them to live. Everyone has the right to choose for themselves. No one has the right to dictate to one another like that. If this dictate to one another like that. If this woman chooses to be vegan...great!! She's got no right to push her choices on anyone else, including the smell of cooking meat. Sorry 'bout your luck!'