At a glance,  paints 'SQUIGGLY LINES' on roads look like abstract art. However, their purpose is more functional – to deter drivers from speeding in a French village.
These seemingly haphazard squiggles have been painted onto road sections that approach a T-junction within the village of Baune, situated near the city of Angers in the Maine-et-Loire region.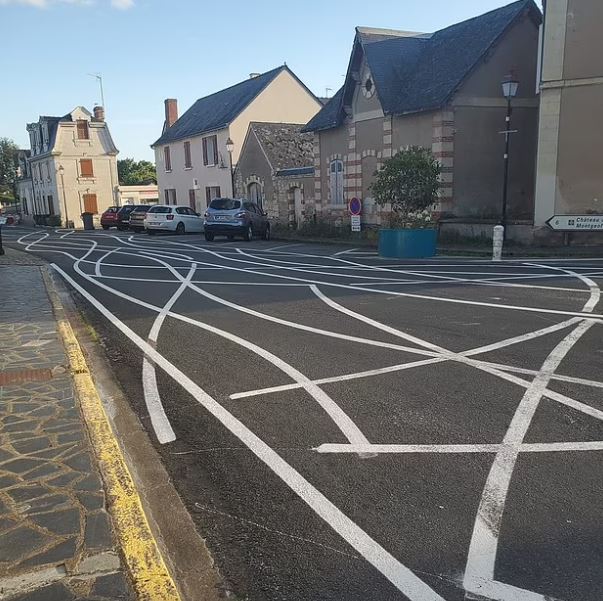 However, with regard to these controversial markings, one local resident mentioned feeling seasick due to the lines' appearance, while another expressed concerns that they could pose a danger.
These markings were introduced following discussions among local officials, prompted by worries about drivers exceeding the speed limit in the designated 30 km/h (19 mph) zone.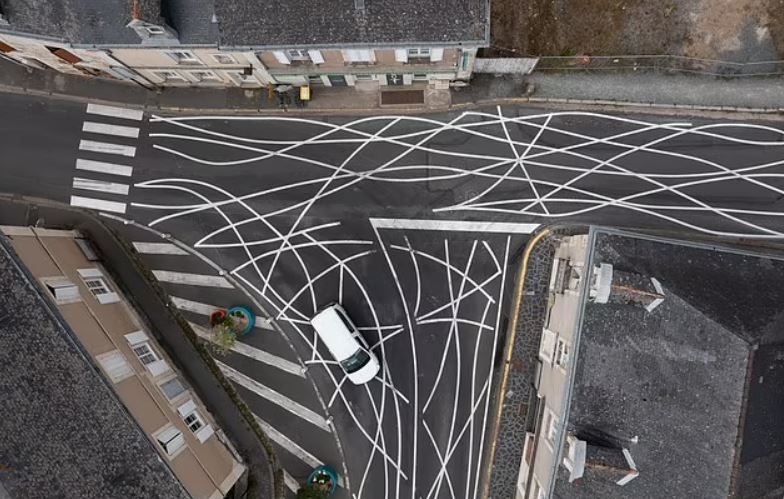 The village's mayor, Audrey Revereault, explained that the intention behind the markings is to 'create a visual disturbance' aimed at reducing the speed of drivers.
Speaking to the French news website The Connexion, she stated that the road markings have proven effective in achieving their purpose, with drivers successfully keeping to the speed limit.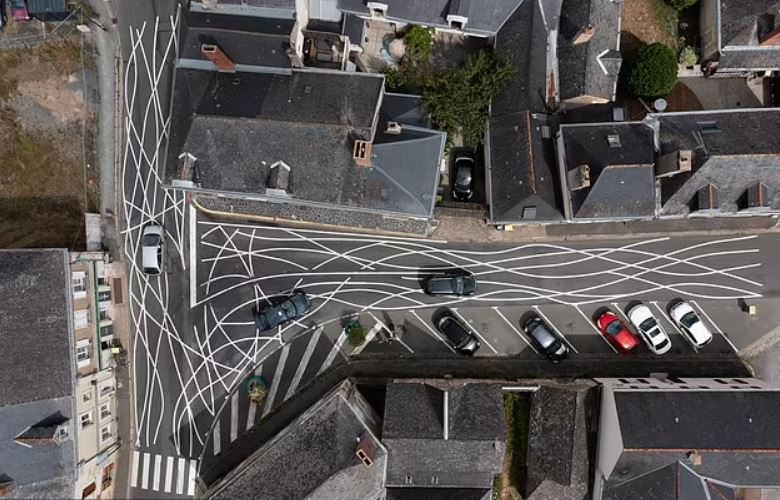 Jean-Charles Prono, mayor of Loire-Authion, a group of seven villages including Baune, shared that "'people drive fast and it's complicated to get people to slow down and to have road signs that work", according to Euronews. He added that that the goal was 'to make it difficult to read the landscape'.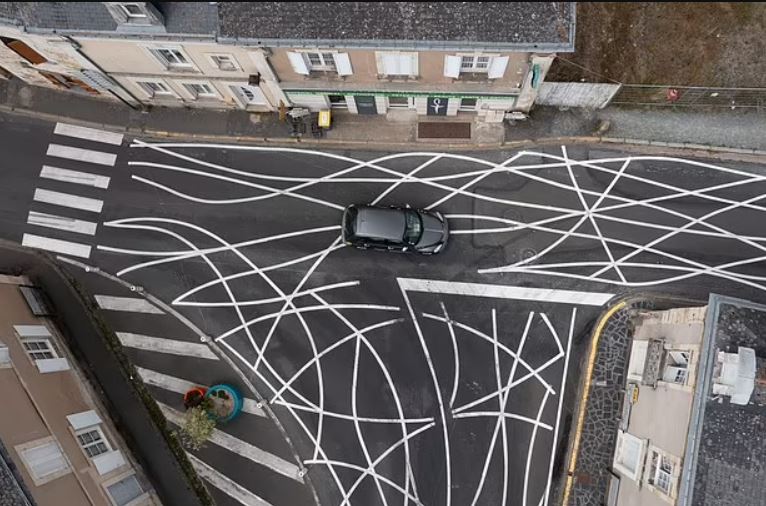 Introduced just last month, the markings quickly caught the attention of residents as the local Facebook page 'Ca bouge sur Bauné' shared an image of the newly painted junction with residents.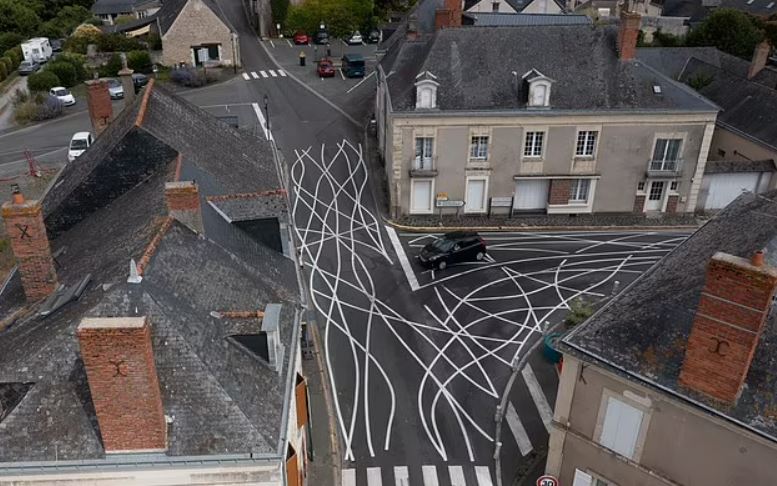 Responding to the post, residents acknowledged the difficulty they encountered while navigating their drive over the squiggly lines. 
One person said: Traffic calming" such as this, speed bumps, chicanes, etc all indicate the locals are afraid of traffic and therefore it is the bounden duty of drivers to warn the locals of their presence by sounding their horns - especially at 3 am.
A second wrote: This is absolutely outrageous. Won't speed but also won't know whether or not they're completely on their own side of the road…  
A third said: My car has Lane assist. It screams at me when there's a line of different tarmac. I think my car would actually explode at this 
A fourth added: This is the worst idea… people are gonna crash more. It hurts the eyes looking at it from my phone 
Another said: It is proven to make drivers more aware as it's something they have to focus on