1. Urinating with the intention of "preventing"
Before leaving the house, you may think going to the bathroom is a good idea, even if you don't need to. It may not be a problem if you go outside for a long time and can't find a restroom.
However, if you do it too many times, you will start urinating more frequently, even when your bladder is not full.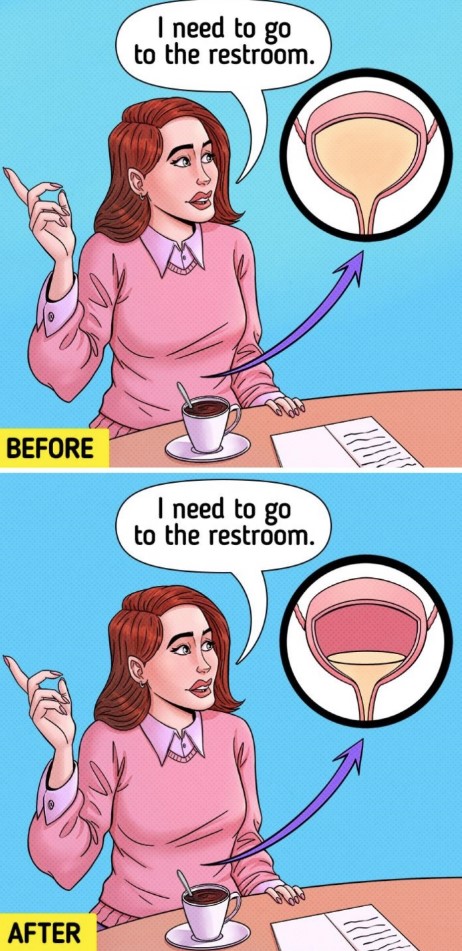 2. Straining to urinate
Sometimes you may want to urinate faster or completely empty your bladder, which can make you stressed.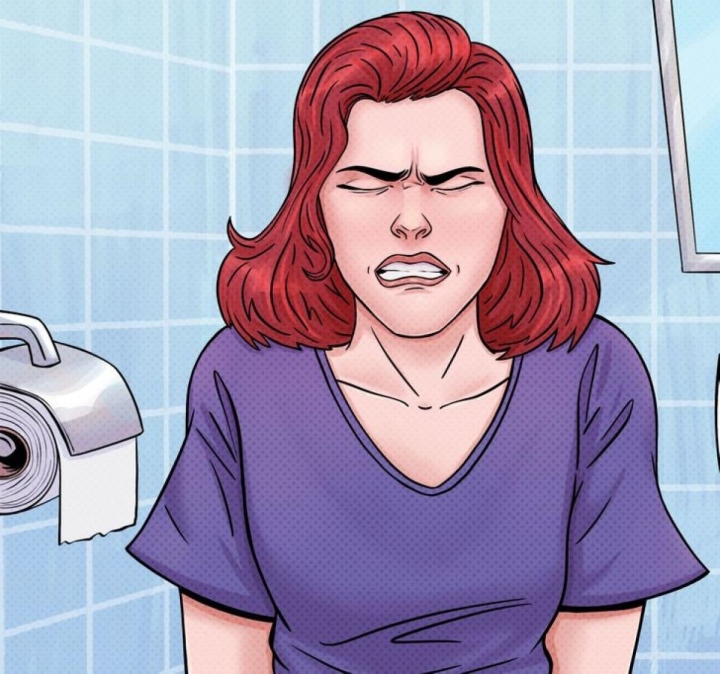 Based on scientists, this is not a healthy habit because it gradually weakens the pelvic floor muscles - a group of muscles and ligaments that support the bladder, uterus, and rectum. 
This can make it difficult to hold urine or have bowel movements and support the organs.
3. Incorrect toilet posture
When you go to the toilet, if only your toes touch the ground, you should place something under your feet, such as a small stool.
It can create a feeling of tension, leading to more difficult urinating or bowel movements if your feet are not flat on the ground.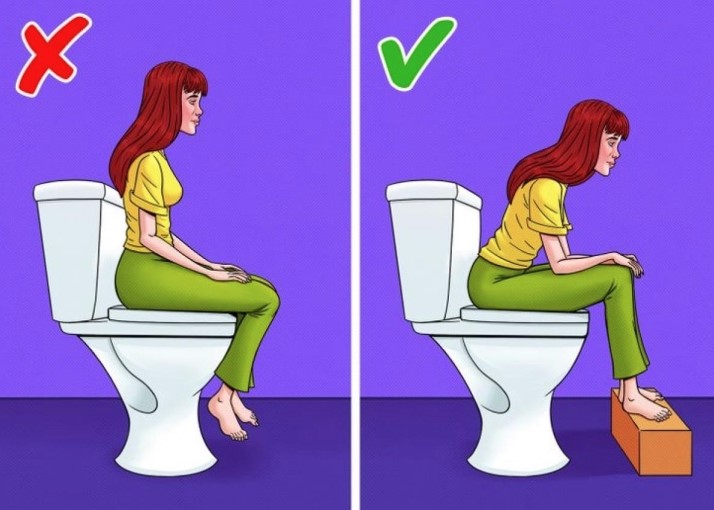 The optimal posture involves having knees higher than hips and leaning forward to bring your shoulders and knees closer together.
4. Restricting water intake to prevent urinating
How much water you drink may not be the reason for frequent urination. Therefore, drinking less water can make bladder problems worse.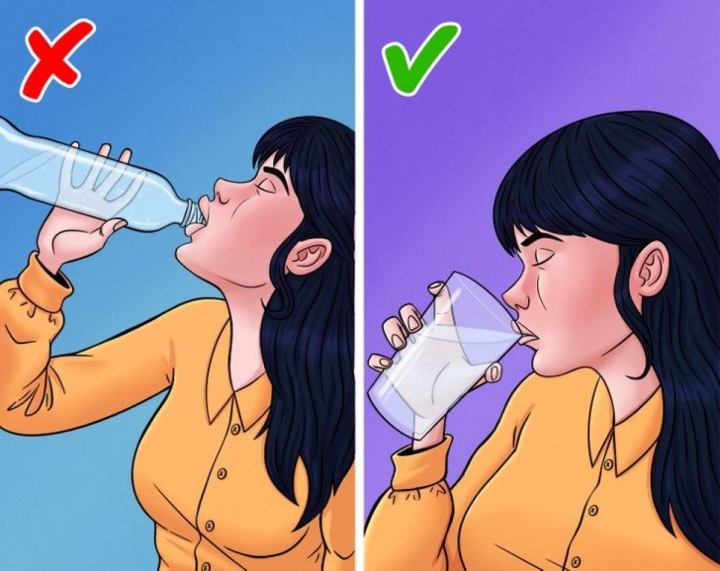 The real reasons could be coffee consumption, stress, or other health issues. To limit repeated urination, you should change your drinking habits by taking it slowly.
5. Urinating while showering
The habit of urinating under the shower may seem convenient and even environmentally friendly.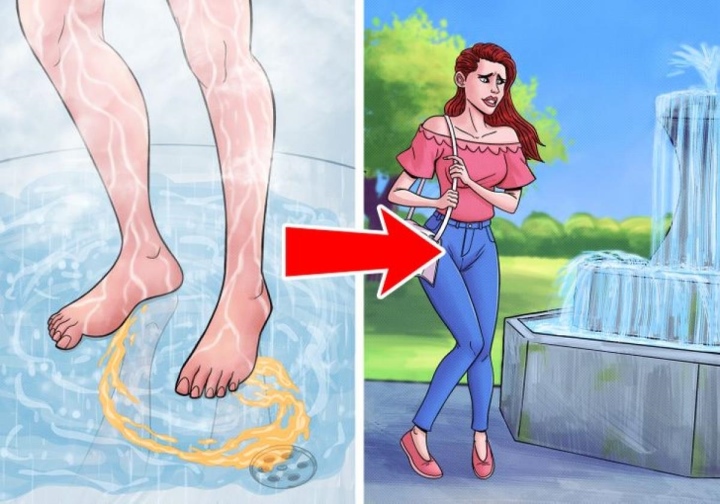 In fact, it may establish a neural association between the sound of flowing water and the need to urinate. As a result, you will feel the need to urinate whenever you hear the sound of water due to this connection.