Philanthropist Melinda, 58, shared the first photo of her with her newborn granddaughter yesterday. In the touching photo, Lady Melinda sits in a high chair and holds her granddaughter wrapped in a heart-shaped blanket to her chest.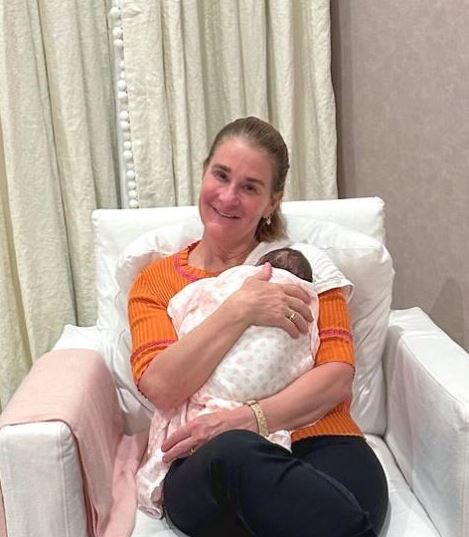 "There is nothing better than cuddling your first grandchild. I cuddled Jen around this age just the other day," Melinda wrote.
Not long after, billionaire Bill Gates also shared a photo on his social media accounts of him sitting on the couch cradling his first grandchild, fingers interlocked and a warm smile on his face.
"I can't wait to see you explore the world," the Microsoft founder wrote alongside the photo.
According to reports, the face of the billionaire granddaughter has not been made public, and even her name has been kept under wraps. The only thing the public can see is the little girl with black hair inherited from her father.
The baby girl is the result of more than a year of marriage between Bill Gates' eldest daughter, Jennifer, and her husband, Nayel Nassar. Nayer is an equestrian athlete of Egyptian descent but was also born into a wealthy family.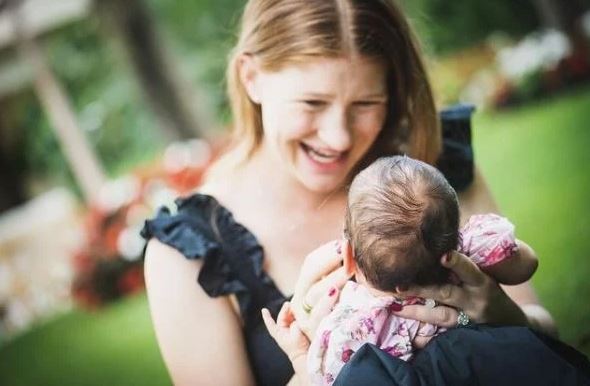 His parents run a construction company in Kuwait. The wealth is not as good as the Gates family, but it is quite rich compared to the average person.
Earlier, Jennifer Gates and her husband Nayel Nassar welcomed their first child and posted her first photo on social networks. Back then, they were just showing off the image of her tiny, beautiful legs. Jennifer didn't reveal any details about her daughter's date of birth in the post.