According to a Daily Mail report, Mark Skage, who worked for AFD Petroleum Inc., was driving back from a job site in British Columbia, Canada, on June 6 when they spotted an abandoned moose calf on the roadside.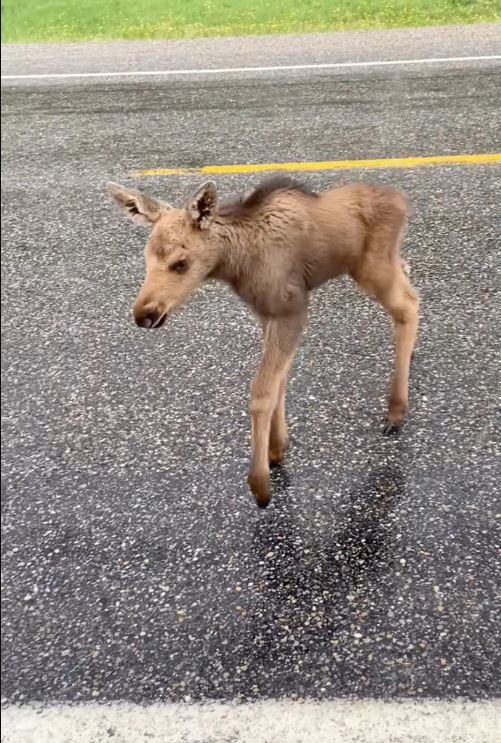 Skage, concerned for the animal's safety, pulled over and witnessed the calf attempting to climb into his truck while noticing a bear stalking the 'few-days-old' animal.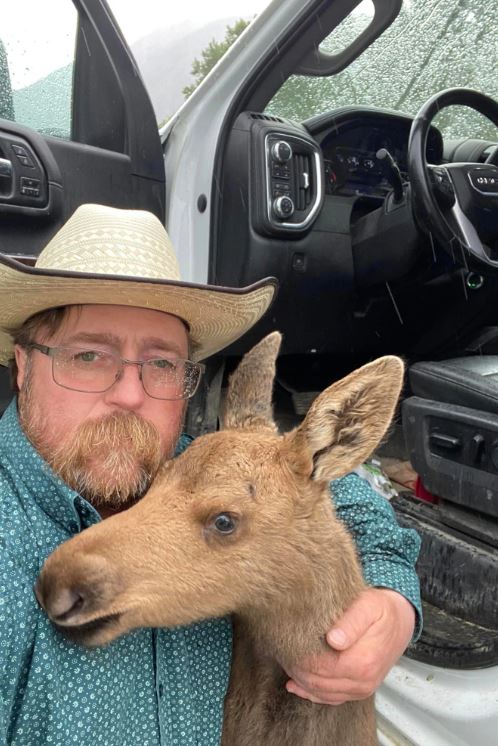 Skage said on  Facebook, he said: 
"There was a black bear 50 yards away from her just waiting," 
"I made a decision at the time after she kept (trying) to climb into the work truck that I couldn't just leave her there. So I stuck her in the passenger side and drove to town to get her some help," Skage added.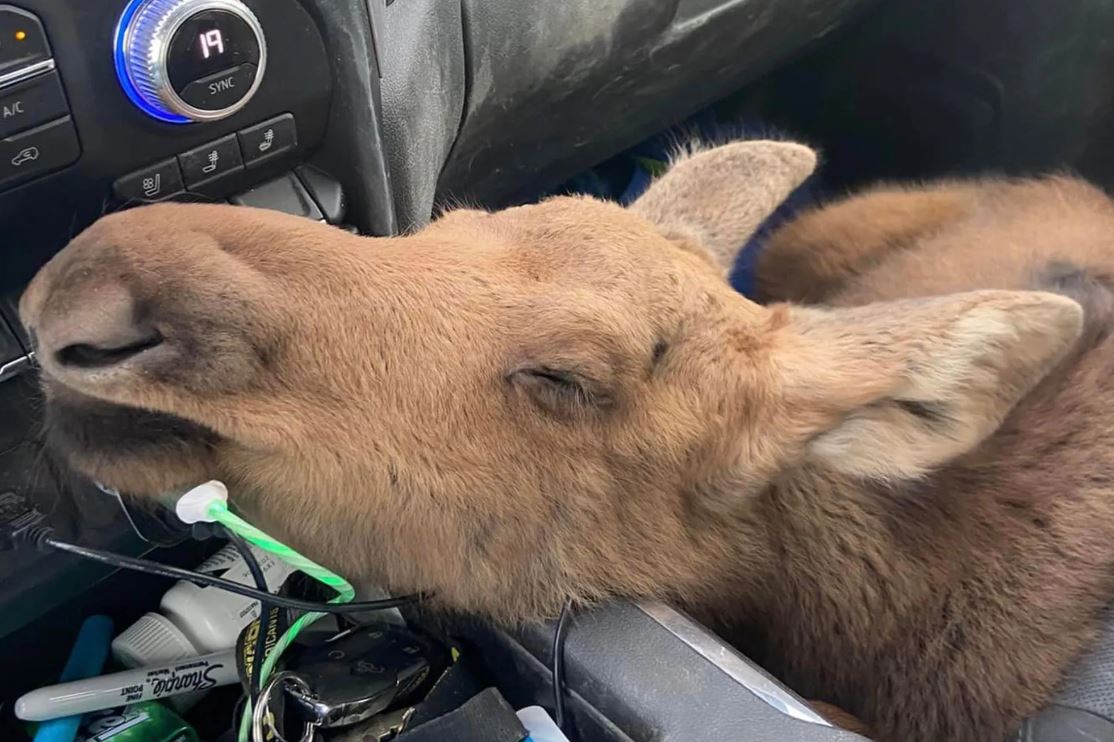 Despite being aware that it was against the law, Skage made the spontaneous decision to bring the calf into his truck. He explained to CBC News that he noticed the calf alone on the roadside, with no sign of its mother.
After witnessing the calf nearly being hit by multiple vehicles on the road, Skage stopped his vehicle and attempted to scare the calf away from the highway.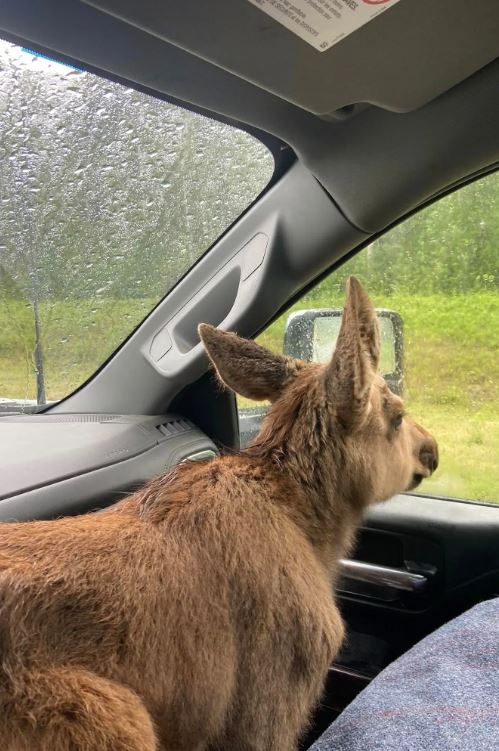 Skage told CBC News, "I just couldn't do it, in my heart. People can say all they want. I know as outdoorsmen, we talk about predator control. … Black bears are the number one predator for those calves. So I just thought, 'Well, I can't take care of the predator, but I guess maybe I can try and help out this little calf,'"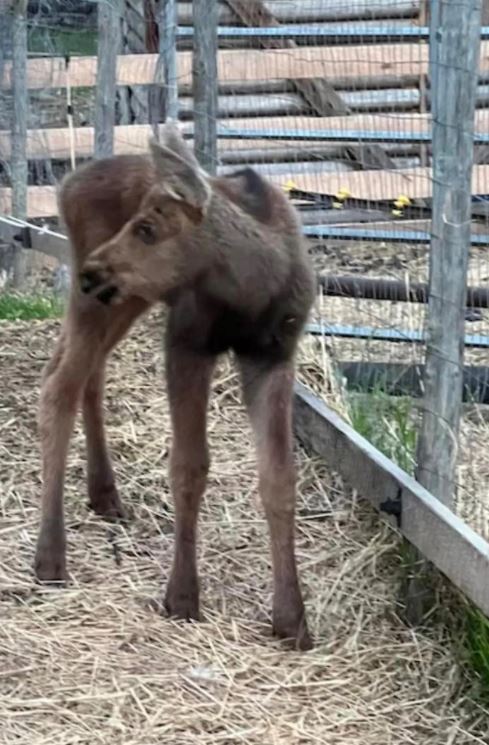 After the award, Skage took the calf to a wildlife rehabilitation center where it could receive proper care. He acknowledged that interfering with nature is not always the best course of action, but he deemed this situation to be a special case.
He believed that the calf was female, and by rescuing it, he not only saved an individual moose but also safeguarded the continuation of a future moose lineage.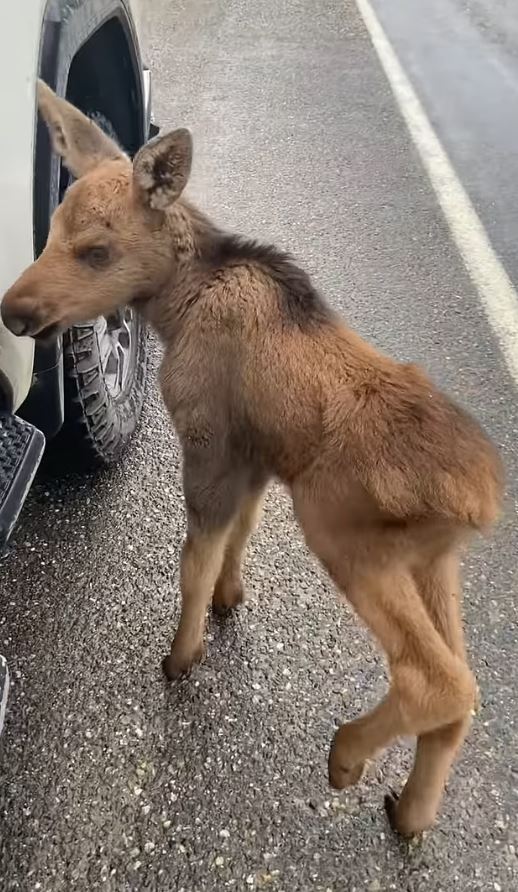 Skage named the moose MistySkage, and he notified both his supervisor and the local Conservation Officer about the situation. He also finds for her care at a nearby rehabilitation center until she was ready to be released.
In his social media post, he mentioned that a few days later, Misty was transported to a rehabilitation facility further south where she could continue to mature before being reintroduced into the wild.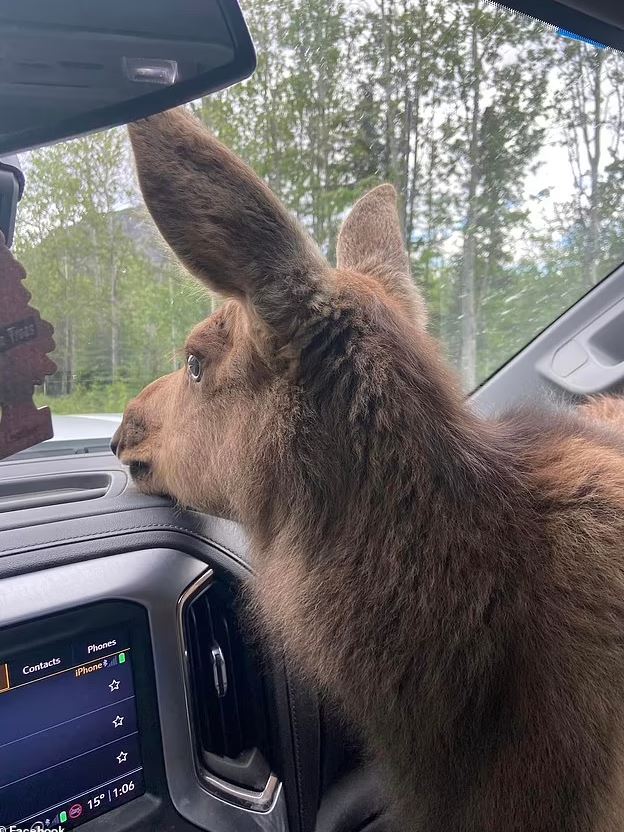 However, Skage's ordeal was not yet over as his company, AFD Petroleum, expressed disapproval of his wildlife rescue efforts.
According to the report, AFD Petroleum considers Skage's actions a breach of wildlife interaction protocols and expresses concerns about the safety of their employee and other road users. They also highlight the potential harm that could come to the moose calf.
The B.C. Conservation Officer Service is investigating the incident. Meanwhile, Skage also acknowledged the illegality and hazardous nature of his actions.
WildSafeBC program manager Lisa Lopez told CBC News that aside from the legality issue, handling wildlife on your own is dangerous. 
According to Lisa Lopez, the program manager of WildSafeBC, handling wildlife independently poses risks, apart from the legal concerns involved.
'These animals are wild animals, you know, we don't know what kind of reaction they're going to have, you don't know what kind of animal is around nearby. Mothers of young are going to be protective of their young,' she said to CBC.
'And so it's always the best idea is always to do the best you can to move away. Provide space. If you can, keep an eye on the animal and then call the experts in to make sure, but definitely keeping space between yourself and that animal,' she added.