This couple was astonished by the revelation of a wall filled with empty rum bottles in their new house.
Cathy and Roy Aukamp, aged 51 and 52, from New Jersey, had recently moved into their new home when they stumbled upon this unbelievable find.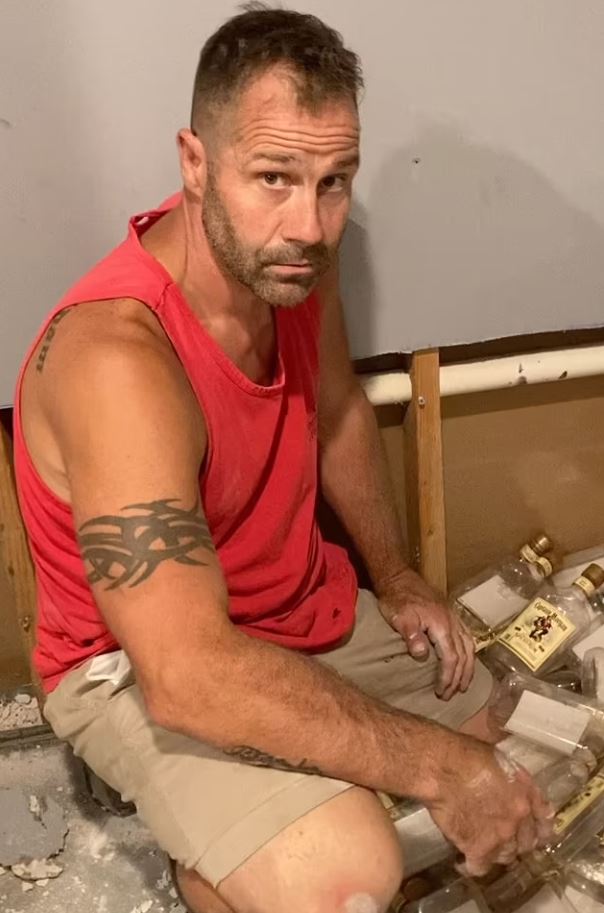 Shortly after their move, heavy storms in the vicinity caused their basement to flood, prompting them to remove a wall attached to their home, leading to a shocking discovery.
Cathy said: 'My husband had to remove wet plasterboard and all these bottles came pouring out of one of the walls.'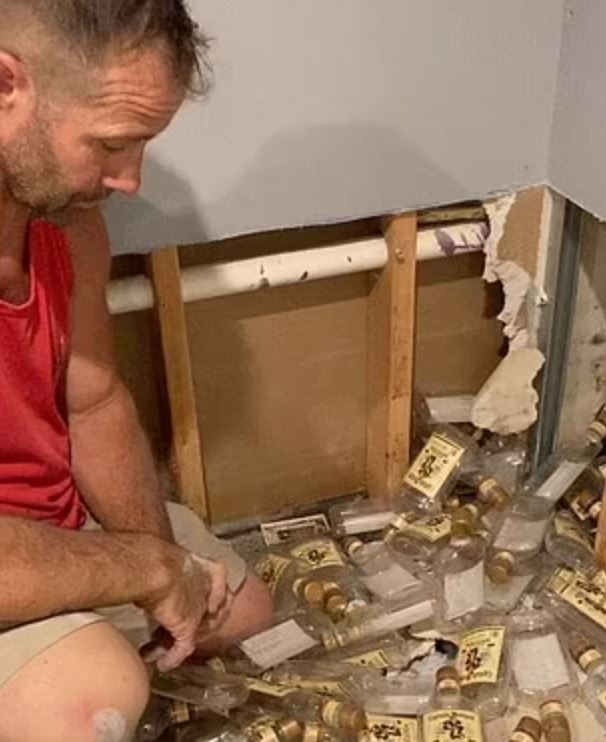 A 30-second video captures the moment when Roy discovers their astonishing find, as bottles begin to pour out from an opening in the wall of their house.
In the footage, Roy is seen kneeling and seemingly speechless when he witnesses a hundred empty bottles spill onto the floor. In a moment of light humor, he says, "Thirsty? It's five o'clock somewhere!"
The couple decided to share the video on social media, where numerous Instagram users expressed their surprise at the sheer volume of bottles.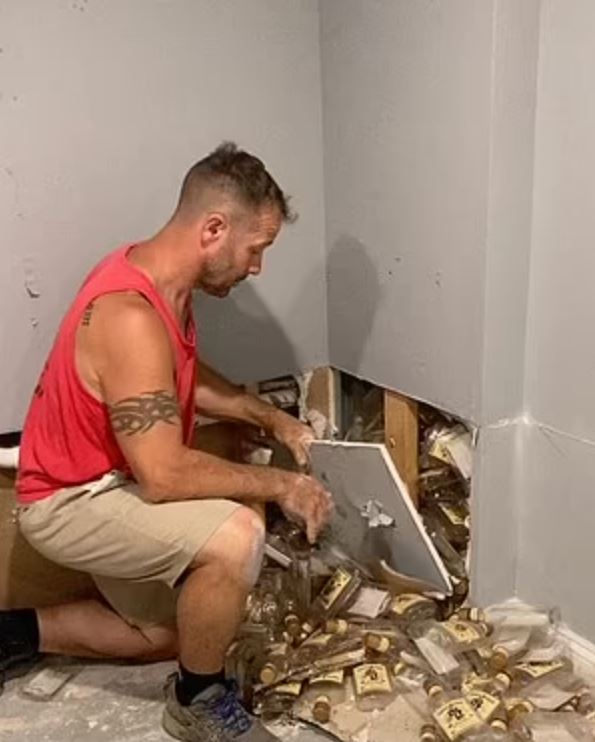 However, after Cathy posted the video, an unexpected revelation unfolded. She discovered the secret behind the origin of the bottles: the man who originally lived in the home had hidden them.
She explained: 'The person who did it saw the video after it went viral and reached out and said there are hundreds more but also that he is now three years sober.'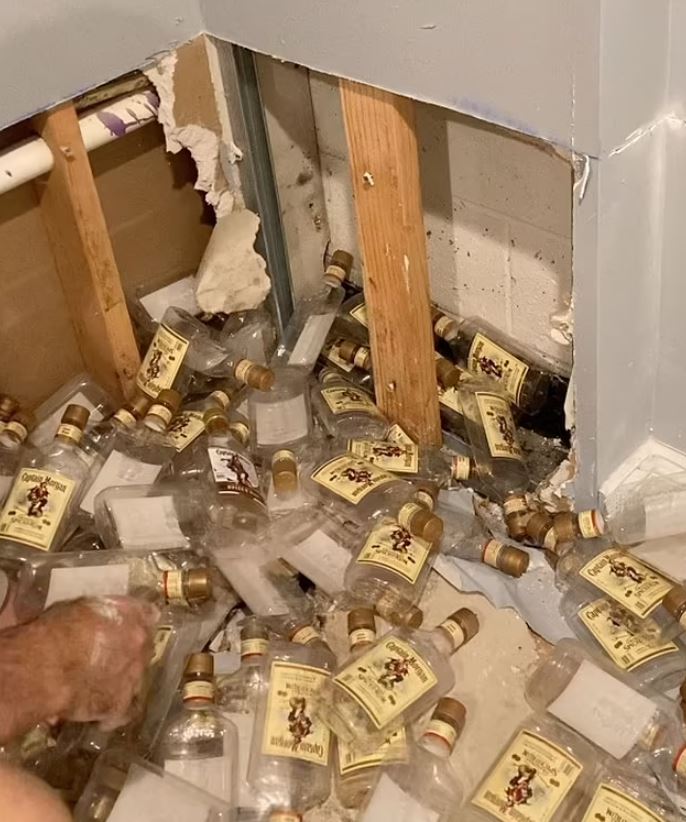 One person said: The wife always said the house was spooking with spirits 
A second wrote: They would keep rodents out of the voids in old houses, deliberately placed there.
A third commented: Alcoholics commonly hide their bottles in the nearest, easily accessible place. I know, an ex of mine did this to me. When I discovered them I initially blamed myself, not her. 
Another said: The previous owner must be a closet drinker. Sooner or later liver cirrhosis will tell the truth
Someone else wrote: On the other hand, as all the bottles were still capped, they could have been serving as insulation as still air (the air trapped inside the otherwise empty bottles) acts as a decent insulator. Now, that may be worth drinking too.
When renovating my bathroom, I found a nearly 100-year-old wooden tape measure behind the wall. 8 pieces unfold to make up 6 feet. I guess the guy did the work building the interior and all of a sudden thought "Where's my measuring stick? Another added.
Watching the video below: